Welsh actor Kimberley Abodunrin appears in a new short film released by the Government of Ireland to mark 'Bloomsday', Ireland's national celebration of literary giant James Joyce and his epic book Ulysses. The video Yes I Will Yes was released ahead of Bloomsday on Friday 16 June. It features an iconic line of text from Joyce's masterpiece spoken in dozens of languages by performers around the world.
The short clips are paired with an original score composed by Caterina Schembri and performed by Chamber Choir Ireland and solo vocalist Julia Spanu with an instrumental ensemble. The specially commissioned video is part of an annual international cultural campaign by Ireland's Department of Foreign Affairs in collaboration with Museum of Literature Ireland (MoLI). The 2022 video Hold To The Now has been viewed over two million times on Youtube alone.
The first but not the last
Kimberley Abodunrin's clip was filmed in Cardiff Bay. It marks the first time that Wales and the Welsh language have featured in the Department of Foreign Affairs's Bloomsday celebrations.
Cardiff-based Kimberley, who is originally from Pembrokeshire, has starred in Betty Campbell – A Journey through Butetown, a one-woman play about the life of ground-breaking Betty Campbell, the first black headteacher in Wales. Kimberley is a graduate of the Birmingham Conservatoire. She was chosen due to her active role with the national youth organisation Urdd Gobaith Cymru (Urdd) and their national Theatre Company, Cwmni Theatr Ieucntid yr Urdd.
She appears alongside talent from six continents. This includes singer and rapper Denise Chaila, performance artist Amanda Coogan, eminent Brazilian actor and director Bete Coelho, New Zealand-based actor Acushla-Tara Kupe, and acclaimed Chilean actor Gabriela Hernández.
Bloomsday
The first known mention of the celebration of Bloomsday was in a June 1924 letter written by James Joyce to a Miss Weaver. 16 June 1904 is the date in the novel that its main character, Leopold Bloom, has his first meaningful encounter with Nora Barnacle, his wife to be.
On the 50th anniversary of the fictional events, a pilgrimage in two horse-drawn cabs took place along the route described in Ulysses. It was organised and attended by writers, artists, and educators of the time, as well as Joyce's cousin, a dentist. The attendees adopted roles of characters from the novel, though they only made it halfway around the route upon reaching a favoured pub.
Bloomsday is now celebrated, on 16 June itself and days either side, all over the world. It has become a frequent cultural reference in music, film and television productions, and other written works. The Consul General of Ireland Denise McQuade says:
Every year on 16th June, we celebrate James Joyce's Ulysses, one of the great works of modernist literature. While its story enfolds across Dublin on one summer's day in 1904, Bloomsday has become an occasion for people worldwide to participate in readings, musical and theatrical performances, and much more. The Consulate General of Ireland, Cardiff is working to strengthen cultural collaboration and exchange between Ireland and Wales. We are thrilled that this year, for the first time, Wales and the Welsh language have been included in our annual celebration of one of Ireland's greatest works of literature. Thank you to Kimberley Abodunrin for her contribution to Ireland's Bloomsday celebration."
The Urdd
Urdd Gobaith Cymru is a national voluntary youth organisation with over 55,000 members aged eight to 25. Since 1922, it has provided opportunities through the medium of Welsh for children and young people in Wales. This empowers them to make positive contributions to their communities. 
Urdd Gobaith Cymru was established by Sir Ifan ab Owen Edwards in 1922. His aim was to protect the Welsh language in a world where the English language dominated every aspect of life outside the home. In a 1922 issue of the magazine Cymru'r Plant, he said, "These days, in many villages, and in most towns in Wales, children play and read in English. They forget that they are Welsh."
Today the Urdd has 55,000 members every year, over 50 apprentices, 10,000 volunteers, 300 sports clubs (with over 11,000 children taking part weekly), and 17 Development Officers working across Wales. There are up to 95,000 visitors to the Urdd Eisteddfod and 49,000 visit its residential centres every year.
Sian Lewis, CEO of the Urdd, says:
"We are delighted that Kimberley has been chosen and represents the Urdd and the youth of Wales in this powerful film. As an organisation we are continually looking for opportunities to share and promote the Welsh language through our young people. We are delighted that the Welsh language and Kimberley's role has been included this year for the first time."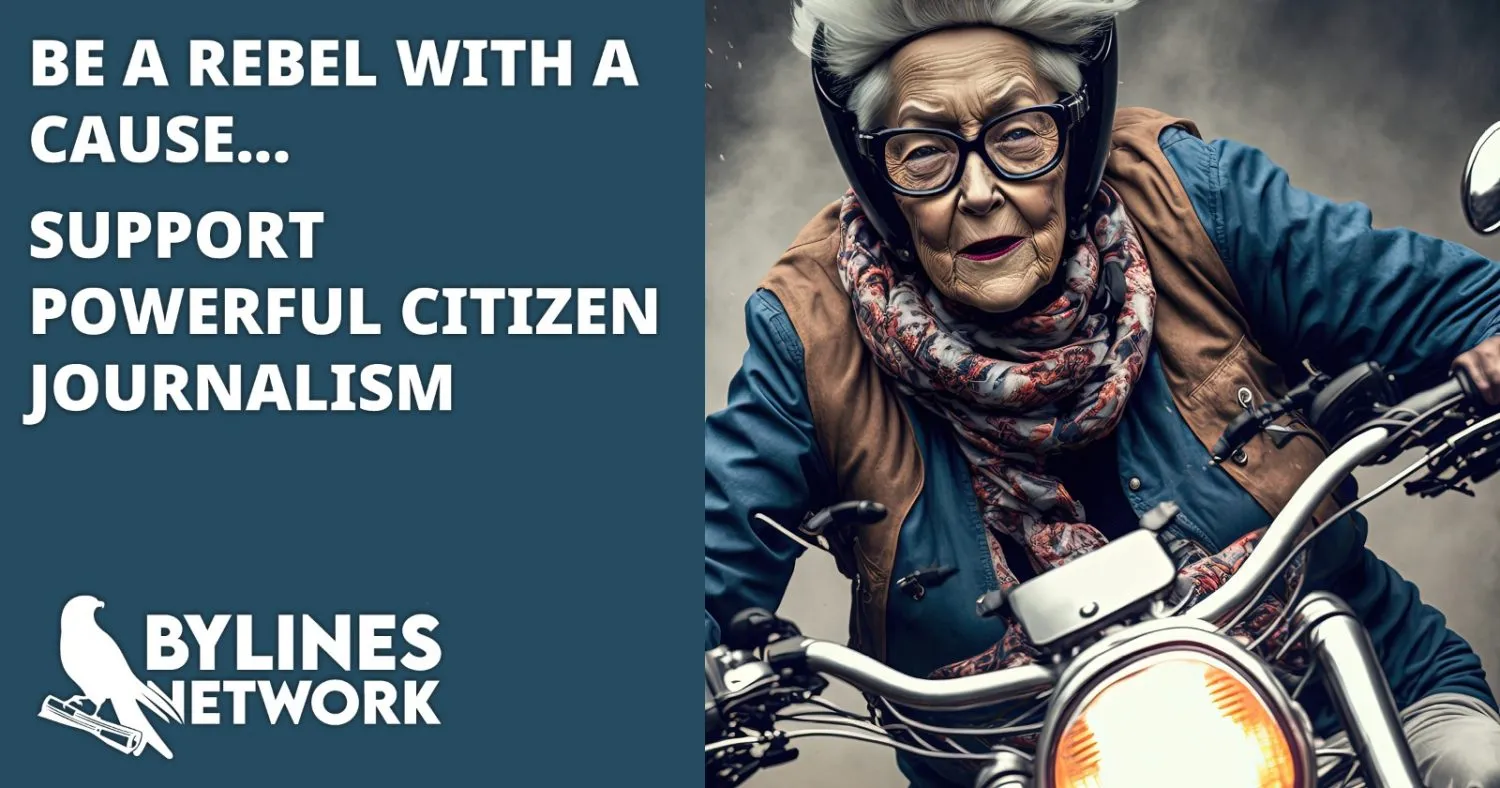 CLICK HERE TO SUPPORT THE BYLINES NETWORK CROWDFUNDER!