Screen comedy began as short, knockabout improvisations. A pie in the face was a favourite, blackberry proving more effective on camera than custard. In the 1910s, the likes of Mack Sennett, Charlie Chaplin, and Buster Keaton brought hilarity to cinema audiences, aided and abetted by female co-stars.
Chaplin was in the habit of choosing unknown actresses to appear in his movies. He often had affairs with them; few went on to further film success. In 1929, he selected Virginia Cherrill to appear as the Blind Flower Girl in City Lights. She would go on to live an extraordinary life, which included an intense affair with a British man who was to become one of the greatest stars in cinema history.
A secret marriage
Virginia Cherrill was born in Illinois on 12 April 1908 to James Edward Cherrill, a dealer in livestock, and Blanche Wilcox. James was a womaniser and Blanche eventually divorced him. Virginia, nicknamed Dolly as a child, lived with her mother, uncles, and grandparents.
While at school she befriended Evelyn Lederer, who later became an actress and changed her name to Sue Carol. (Later still, Carol became an agent, and married actor Alan Ladd). When she was 17, Cherrill caught the eye of a handsome young lawyer, Irving Adler. Being from a high society Chicago family and with good prospects, he had a lot going for him.
Adler and Cherrill married in 1926, in secret, which is often a portent of things to come. Having been sheltered by an overprotective mother, Cherrill's wedding night came as a shock to her, and its events set the tone for her marriage. Adler was often away on business. After 17 lonely months, Cherrill sought a divorce. In November 1927, she made her way west to friends in and the city lights of Hollywood.
There she met prominent people at social events, including Charlie Chaplin. The timeline of their meetings varies, but it's possible that he first noticed her on a beach, and they also met at a boxing match. Chaplin invited her to co-star in his new movie, and she joined the Hollywood family.
Flower girl
City Lights took two years to make – the opening scene alone involved 342 takes. Chaplin sacked Cherrill partway through, though the reason remains unclear. Possibly her attitude was at fault: while Chaplin was a perfectionist, long lunch breaks and hairdressing appointments seemed to be more her style.
But because many scenes had already been shot, Chaplin had no choice but to reinstate her. Cherrill cannily pointed out that her original contract was null and void because she was underage when she signed it. She returned on an improved contract at the rate of $150 a week.
Though Cherrill had no acting experience, she was excellent in the role of the Blind Flower Girl. Indeed, film critic James Agee believed she delivered "[t]he greatest single piece of acting ever committed to celluloid."
After the success of City Lights, Cherrill was in great demand. She was paired with John Wayne in Girls Demand Excitement. Wayne later called it the worst movie he ever appeared in. Unfortunately, it set a trend for Cherrill's future films.
Career-wise, she slotted into support roles. However, her profile remained high in Hollywood, and she was a regular at parties hosted by William Randolph Hearst and his mistress, Cherrill's friend Marion Davies. Engagements to eligible bachelors were announced in the press, but they amounted to nothing. After the distressing experience of a brief first marriage and divorce, Cherrill was understandably cautious.
In 1933, Cherrill played Virginia, a supporting character in Fast Workers aka Rivets, a drama starring John Gilbert. The critics hated it. Harrison Reports, a New York film review service, called it: "Mediocre! The action is slow, the talk dirty and suggestive, and the behavior of the characters vile. Unsuitable for children, adolescents, and for Sundays."
While Cherrill's acting career wasn't going anywhere, she herself was travelling. She boarded the passenger liner SS Lurline in Los Angeles in August 1933, its destinations Honolulu and a would-be marriage that was called off before she set sail again. She was also sailing in another sense: into the arms and life of Archibald Leach, better known as Cary Grant.
A driven man
In 1933, Grant was up-and-coming in Hollywood, and living with Randolph Scott. Were the two actors lovers? This was never established one way or another. They lived together for over a decade.
Grant met Cherrill at a society party, though some say it was the premiere of Blonde Venus. At the end of the evening he phoned her repeatedly to ask for a date. She eventually relented. Those initial hours set the pattern for the rest. Cherrill was chary of committing to another serious relationship, while Grant was literally crazy about her, to the extent that he drove at speed into a love rival's car.
The affair's intensity compelled Cherrill to seek safe harbour in London with society friends. Grant was determined to make her his first wife, and followed her. His cover story was that he was visiting his father in Bristol and his mother, who'd been in an asylum for many years.
The London newspapers picked up the scent. Would the couple marry? He was a driven man, professionally and personally, whereas she was a bundle of contradictions – an actress who didn't really want to act, a woman who was looking for love but reluctant to accept it.
In December 1933, Cherrill's affair with Grant was still on and off. To complicate matters, Randolph Scott arrived in London to 'keep an eye' on Grant. But somehow, by 10 February 1934, Cherrill was in a London registry office. She emerged, 'looking confused', as Mrs Cary Grant.
There was a Great Gatsby air to Virginia Cherrill and Cary Grant's married life. He was obsessed with her, while she seemed content to drift from one low-key role to another, from one party to another. Like Gatsby's story, you knew it would end in tears. And so it did, after less than a year.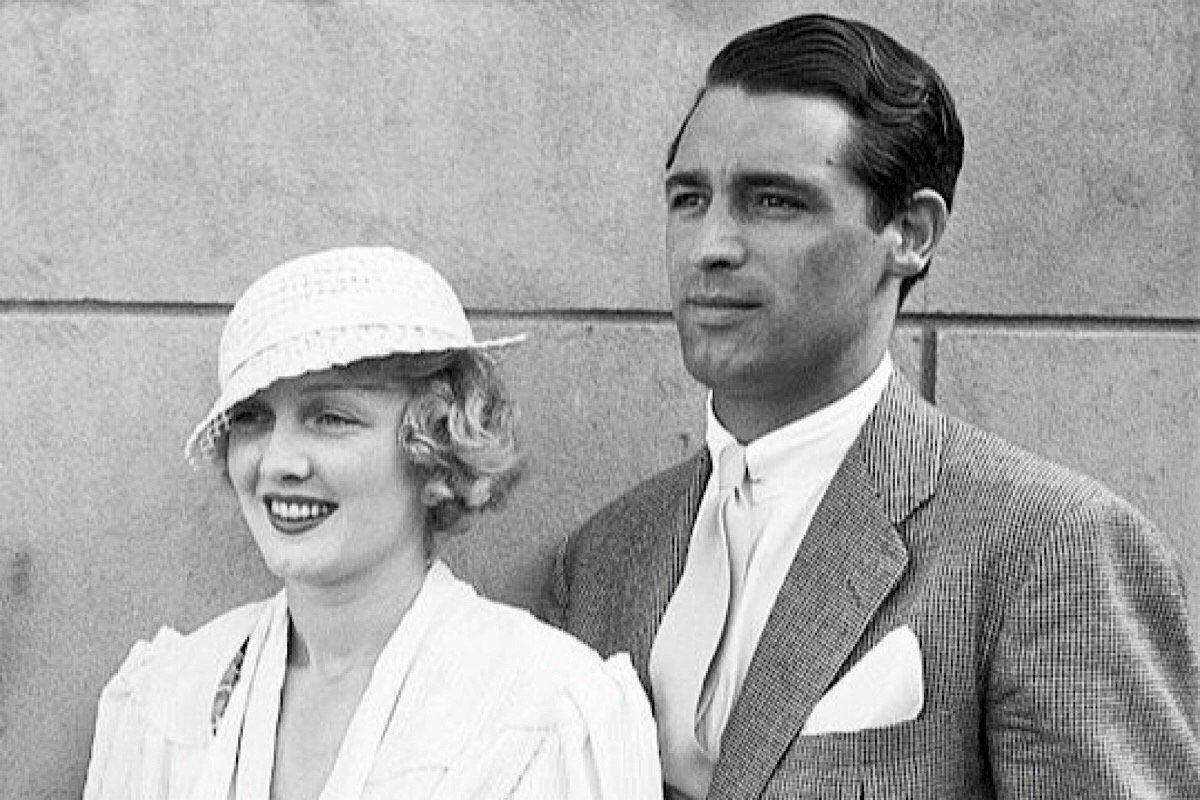 Troubled waters
Cherrill cited domestic abuse in her divorce petition. The truth of this was never formally established. As for Grant, he at least admitted to his intensity:
"I doubt if either of us was relaxed enough to trust what we had … My possessiveness and fear of losing her brought about the very thing I had feared: the loss of her."
Grant went on to tremendous fame and success. The press noted that the women he dated and married often bore a striking resemblance to Cherrill. It also recorded that, after his divorce from her, Grant's acting took on a cynical edge, which became a factor in his success.
As for Cherrill, her movie career faded. She made her final film Troubled Waters, with James Mason, in 1936. However, she remained a fixture at society parties. In July 1937 she married George Francis Child Villiers and became the Countess of Jersey. A divorce followed. She finally found true happiness aged 40, due to the second world war. While nursing Polish airmen in London she met flying ace Florian Kazimierz Martini. They married in 1948 and made their home in California.
A true 'til death do us part' marriage, it lasted 48 years, until Cherrill's 1996 death aged 88. She outlived Cary Grant by ten years. The full truth about their relationship died with them.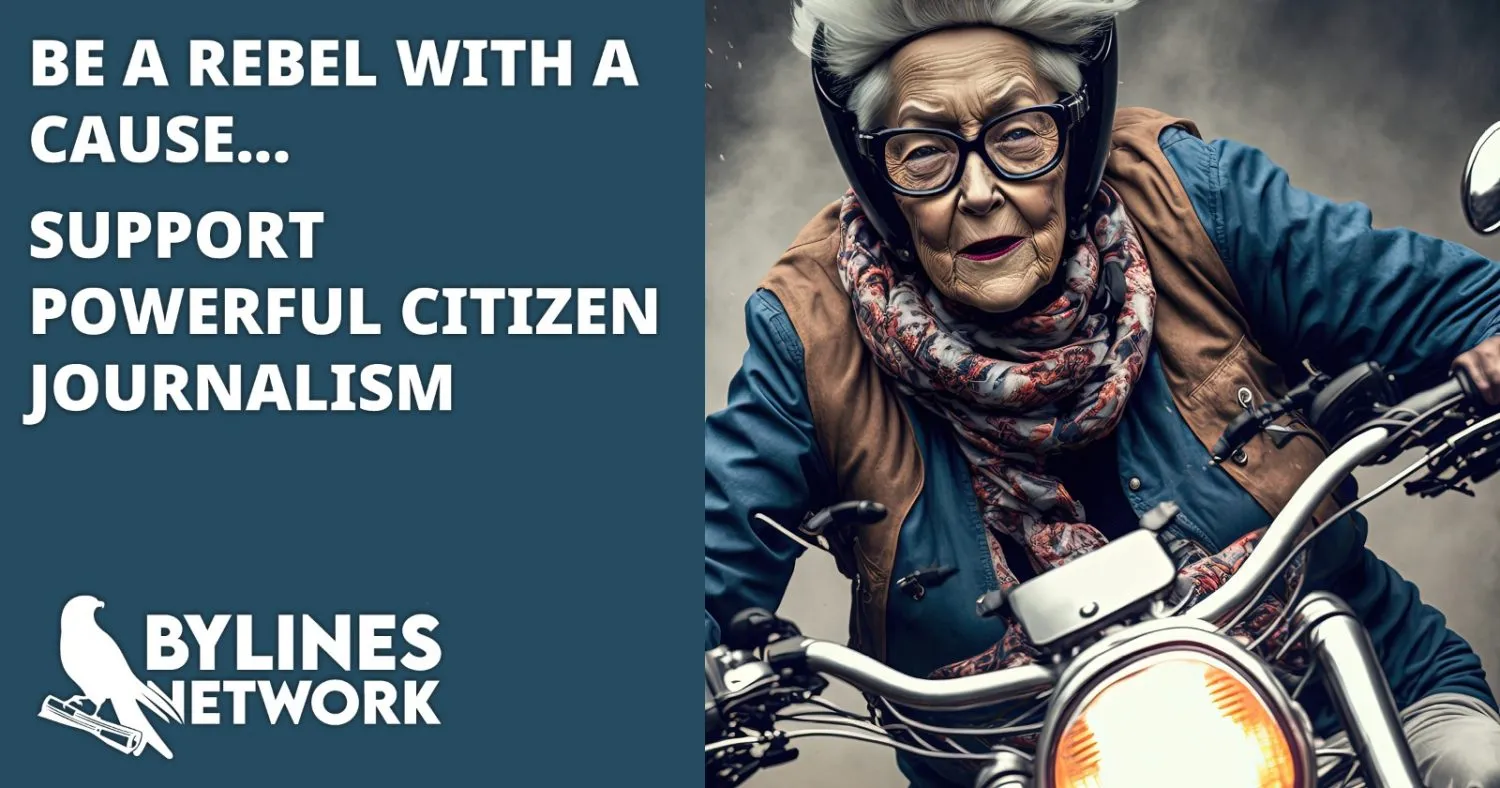 CLICK HERE TO SUPPORT THE BYLINES NETWORK CROWDFUNDER!