Alison and her husband Mike inherit the rundown Button House and its resident group of eccentric ghosts from various periods of history. After a head injury, Alison finds she can suddenly see and communicate with the ghosts. And so begins a bizarre house share that is as surprisingly heartwarming as it is hilarious.
This is the premise of the paranormal BBC comedy Ghosts, which is now entering its fifth and final season. The mix of humour and poignancy in Ghosts echoes real attempts to communicate with spirits, especially in the late 19th century.
Record of a haunted house
A prime example is an 1892 report on a haunted house written for the Society for Psychical Research. The group was founded in 1882 to try to bring scientific rigour to the search for ghosts and other phenomena, and it still exists today. Miss RC Morton's report, Record of a Haunted House, details her extensive experiments that aimed to prove that ghosts wandered her family home.
Like Button House, the anonymous dwelling of the report saw many dramatic, seemingly ghostly events. In Ghosts, each of Alison's phantom housemates met a grim end. Edwardian lady-of-the-manor Fanny Button was pushed out of a window by her husband. Romantic poet Thomas was shot in a row over a woman. And 1980s Scout leader Pat was on the receiving end of a small child with a bow and arrow.
Miss Morton's house was no different. Its first owner was a British Indian man named Mr S, who took to heavy drinking after the death of his wife. He remarried two years later, but the new marriage was marred by arguments about the first wife's jewellery collection. In a twist of dark humour straight out of Ghosts, the second Mrs S started drinking too.
After the deaths of Mr and Mrs S, the house – now in a similar state of disrepair to Button House – was bought by Mr L, who promptly died in the sitting room. This sitting room was where Mr S was also found dead, and the place where he had allegedly hidden his first wife's jewellery under the floorboards. The house was then let to Captain Morton, his wife, and their children. Miss RC Morton was their eldest.
Paranormal parallels
Every night, in a trance-like state, Lady Button relives her death by leaping out of the window with a piercing scream. And it is with a similar spooky female figure that Miss Morton's experiences begin.
While in bed one evening, she sees the spectre of a "tall lady, dressed in black". Over the following years, various servants and Morton children all report seeing the woman gliding around the house, disappearing through walls, seemingly oblivious to the living occupants.
Moreover, the ghostly woman seems to be in a state of distress and mourning, covering her face with a handkerchief as though weeping. Later, Miss Morton's brother hears the ghost "crying so bitterly". Both Lady Button and the Morton ghost re-enact emotionally tumultuous moments of their lives in a noisy and disturbing manner.
A running joke in Ghosts is that Mike, Alison's husband, cannot see the ghosts. He is therefore in a strange position whereby he knows they're around him, but must rely on Alison's reports of where they are and what they're doing. Miss Morton, in her report, describes the lady in black standing directly behind her father in the drawing room – yet her father insists he cannot see the ghost. But, like Mike, he trusts in his daughter's experiences and thoroughly believes her.
A relationship with Ghosts
Despite being interminably pompous, Lady Button gradually warms to Alison, who is her distant relative. In episode six of series one, Getting Out, she decides she wants to help Alison's financial situation by revealing the hiding place, under floorboards, of a priceless jewel.
In Miss Morton's report, the family learns about the story of the first Mrs S and her hidden jewellery and tear up the sitting room floor to find it. There's a striking similarity here. In the report, a receptacle is uncovered, but there are no jewels inside. In Ghosts, the box is found, but with a note from Lady Button's husband apologising for pawning the jewel.
Miss Morton's report is not without its moments of comedy that, despite being unintentional, wouldn't be out of place in Ghosts. At one point, in an endeavour to collect evidence of the haunting, Miss Morton loosely sticks thread across doorways to see if the barrier is broken overnight. The thread remains tacked in place, therefore apparently proving the existence of the ghostly woman, who is able to pass through objects without disturbing them. Hmm.
Perhaps the most interesting similarity, though, is how the ghosts affect the living residents' relationship with the house. For both Alison and Miss Morton, there's a sense that their paranormal experiences help them to form an attachment to their new home, allowing them to explore the building's past while also making it their own.
Alice Vernon, lecturer in creative writing and 19th century literature, Aberystwyth University. This article is republished from The Conversation under a Creative Commons license. Read the original article.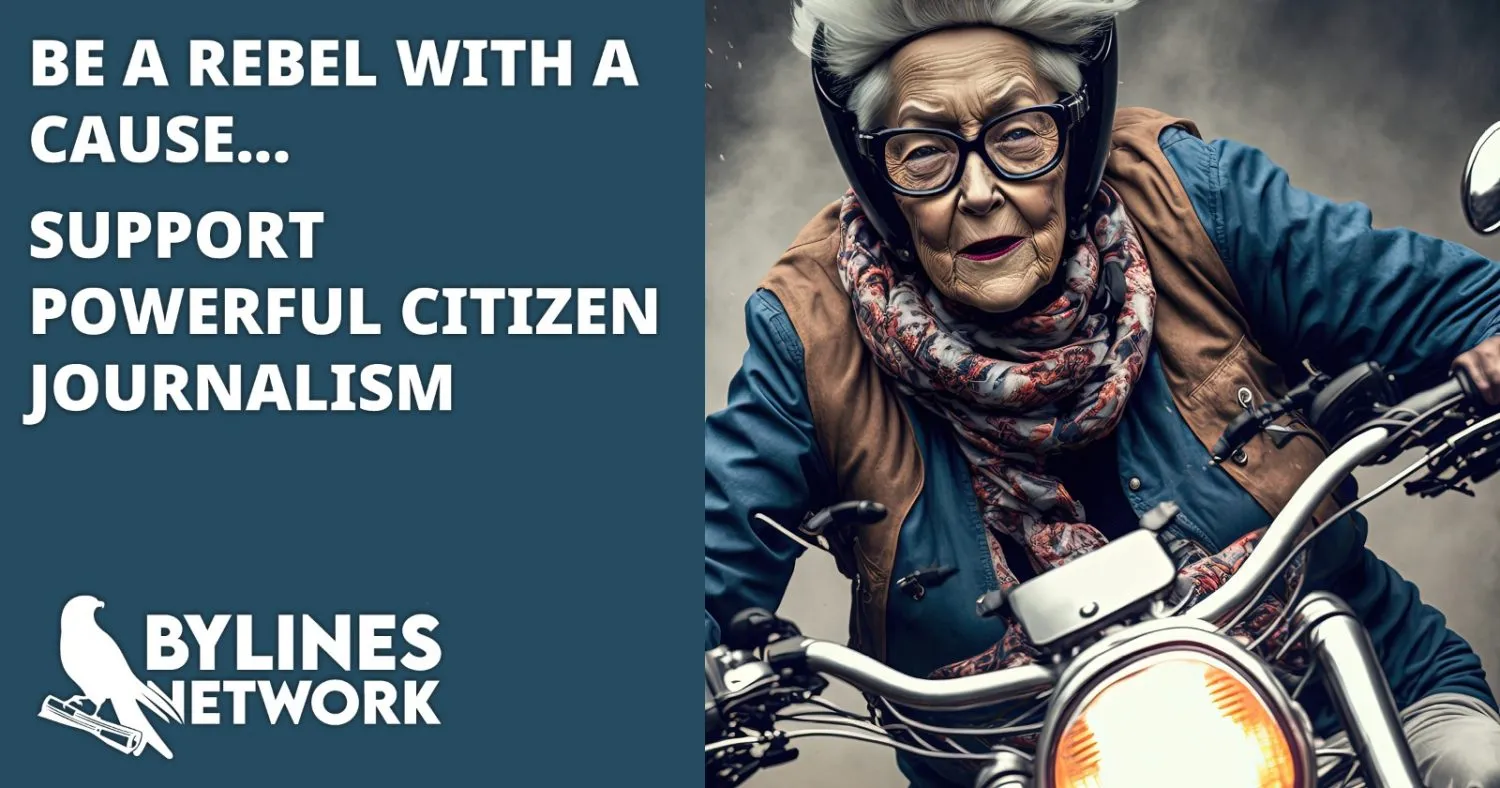 CLICK HERE TO SUPPORT THE BYLINES NETWORK CROWDFUNDER!