In the early days of moviemaking, Thomas Edison and others tried to block independent filmmakers. They hired thugs to pose as cameramen and destroy independent cameras. When someone yelled "Shoot!" back then, it meant, "Put a bullet hole in the camera." This became the favoured method of disruption.
Filmmakers like Al Christie, a Canadian, realised that to make progress they needed to escape the obstacles imposed on them in the Northeastern states of America and make movies in pastures new. Legend has it that Christie wanted to film in California while his producer, David Horsley, preferred Florida. They flipped a silver dollar, which came down heads, for California. And so the motion picture gold rush began.
Thanks to open spaces, warm climate, and bright light – the most important quality for filmmaking – California was a good choice. Moviemakers congregated in a modest village, at first known as Hollywoodland. Harvey Henderson Wilcox, a wealthy real estate developer and prohibitionist, arrived in Los Angeles in 1883 and bought the land that later became Hollywood. Ironically, he insisted that upon its sale the land should be free of alcohol, pool halls, gambling, and movie theatres. The demands of commerce ensured his ban was soon lifted, and stars were made.
Florence Lawrence
Born in 1886, Florence Lawrence became Hollywood's first movie star. In the early days of filmmaking actors were not named, for fear that they would demand higher salaries. However, with fans demanding to know who she was, Lawrence received a credit for her acting, and her popularity soared.
Lawrence made close to 300 films during her career. She married three times, first to screenwriter and director Harry Solter. That marriage lasted from 1908 until Solter's death in 1920. Her marriage to automobile salesman Charles Byrne Woodring lasted 11 years, from 1921 to 1932. In 1933, Lawrence married Henry Bolton, an alcoholic and physical abuser. That marriage lasted five months.
Lawrence and Woodring opened a cosmetics store in Los Angeles called Hollywood Cosmetics. She also designed the first auto-signalling arm, and the first mechanical brake signal. However, she did not patent these inventions, so she received no creative credit for or profit from subsequent developments and sales.
Sadly, Lawrence badly injured her back while filming and, several years and a number of operations later, took her own life by swallowing ant poison. It would appear that the poison was a cry for help that went tragically wrong. Medical staff tried to save her, but within two hours she died.
Peg Entwistle
Born in Port Talbot, Peg Entwistle (1908-1932) emigrated to the US with her father, actor Robert Symes Entwistle. He was a divorcee, and appeared in a number of plays. Sadly, he died in 1922, the victim of a hit-and-run accident at Park Avenue and 72nd Street in New York City.
In 1927, Peg Entwistle married actor Robert Keith. She divorced him in 1929 on the grounds of cruelty, and said he had concealed a previous marriage and family. She tried but, like so many before her and since, struggled to break into motion pictures. In September 1932, she made her way alone to the HOLLYWOODLAND sign.
That sign first appeared a hundred years ago this year, 1923, when a real estate company erected it as a billboard to advertise a new development. (It lost the 'LAND' in 1949). On 18 September 1932, a hiker found a woman's shoe, purse, and jacket below the sign. Inside the purse they discovered a suicide note. 'I am afraid, I am a coward. I am sorry for everything. If I had done this a long time ago, it would have saved a lot of pain.'
The police surmised that Entwistle made her way on foot to the southern slope of Mount Lee, then to the foot of the HOLLYWOODLAND sign. There she'd climbed a workman's ladder to the top of the 'H' and jumped to her death. It is undoubtedly one of Hollywood's greatest and, ironically, most cinematic tragedies.
Entwistle appeared in one film, Thirteen Women, which was released posthumously. Despite the struggles and slim chance of success, people flocked to Hollywood. It is believed that 15,000 people, mainly women, moved to Hollywood in 1934 alone, and lived in the hope that a film director would at least hire them as extras.
Mary Pickford
From humble Canadian origins, Mary Pickford (1892–1979) found herself, via the stage, in Hollywood. She became the embodiment of the Hollywood dream: the first actor, male or female, to make a million dollars from motion pictures.
Pickford enjoyed a career spanning five decades. A movie pioneer, she co-founded Pickford-Fairbanks Studios and United Artists, and was one of 36 founders of the Academy of Motion Picture Arts and Sciences.
Pickford was known as 'America's Sweetheart', 'The Girl with the Curls', and 'the Queen of Movies'. One of the earliest stars to receive billing under her own name, she enjoyed great popularity in the silent movie era of the 1910s and 1920s. In 1909 she appeared in 51 films, most of them shorts. She starred in 52 features throughout her career. However, she didn't adapt to the arrival of sound. She said of the 'talkies': "Adding sound to movies would be like putting lipstick on the Venus de Milo."
Pickford received the Academy Award for Best Actress in 1929 for her role in Coquette. An astute businesswoman and producer, she switched her focus to life behind the camera four years later. When she sold her shares in United Artists in 1956 she netted $3mn, nearly $34mn in today's terms.
Pickford married three times. First, to Owen Moore, a silent film actor and alcoholic. Second, most famously, to Douglas Fairbanks. Their 'marriage of the century' took place in 1920, after a clandestine relationship. They became the 'King and Queen of Hollywood'. Her third marriage was to actor and band leader Charles 'Buddy' Rogers, star of 1927's Wings, first winner of the Academy Award.
Along with her talent, Pickford enjoyed a fair slice of good fortune. But for all her success she endured dark moments, especially later in life when depression set in and she turned to alcohol.
By the thousands, people arrived in early Hollywood with a dream. Only the very lucky left with their dreams still intact.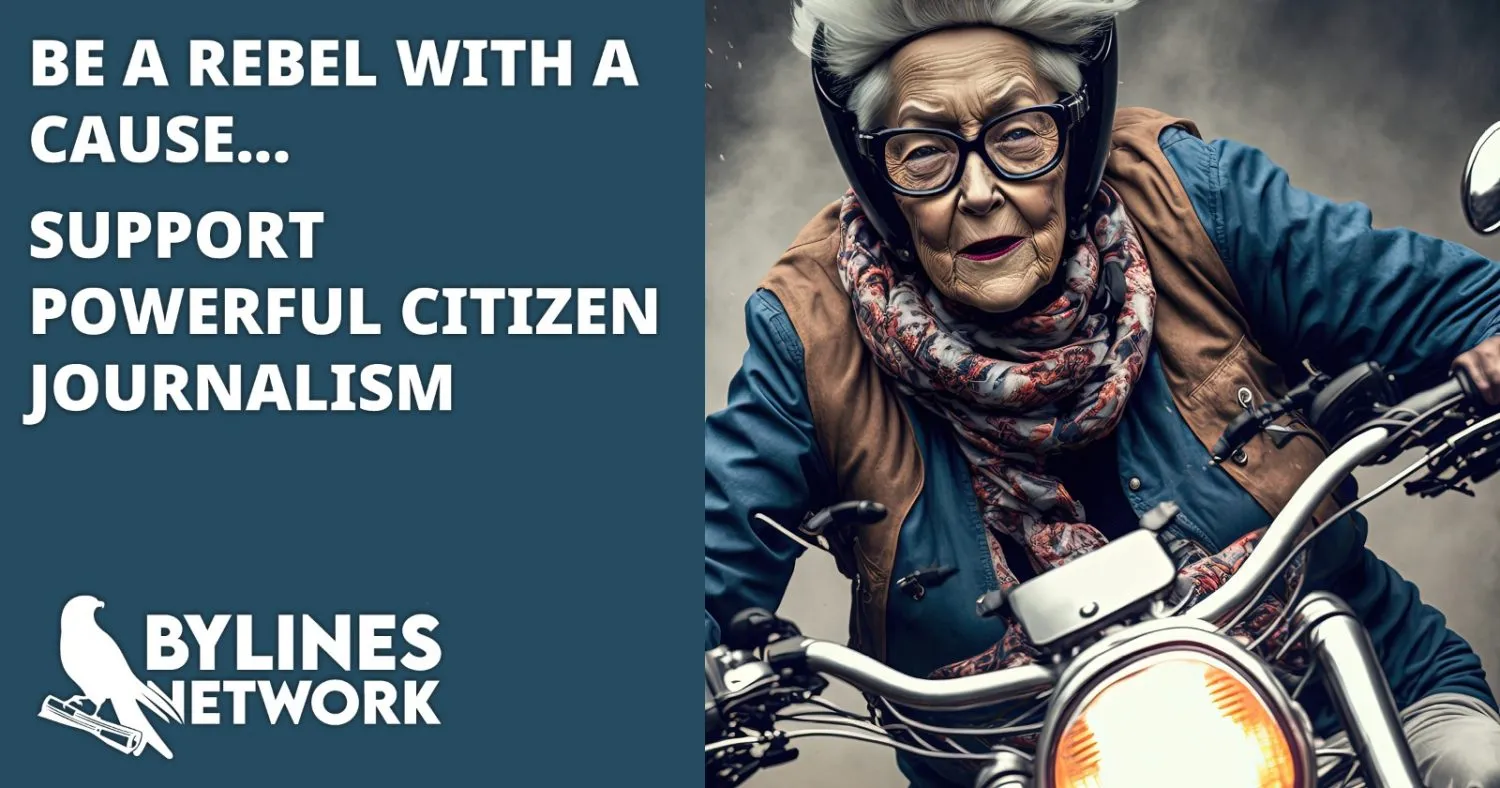 CLICK HERE TO SUPPORT THE BYLINES NETWORK CROWDFUNDER!