On the evening of 1 February 1922, former actor and movie director William Desmond Taylor was murdered at his residence, 404-B South Alvarado Street, Westlake, Los Angeles. This was an affluent neighbourhood, home to a number of prominent people in the Hollywood film community.
Who murdered William Desmond Taylor? These were the prime suspects.
Edward Sands
Sands worked as Taylor's valet prior to his valet at the time of the murder, Henry Peavey. A known embezzler and forger, he was also a serial deserter from the US military. In the summer of 1921, while Taylor was in Europe, Sands forged signatures on Taylor's cheques and wrecked his car. Shortly after the murder, he disappeared and was never seen again.
One theory suggests that Sands knew about Taylor's past life as William Cunningham Deane-Tanner, antique dealer and wife deserter, and was blackmailing him. As with Peavey, one is tempted to ask: why did Taylor employ such a person in the first place?
Eyewitness Faith MacLean insisted that the person she saw was not Sands. She knew Sands, so could easily have identified him. This seems to rule him out as a suspect. However, so much of this case depends upon who you believe and who were the reliable witnesses. Most people were telling the truth, at least as they saw it. Others were blatantly lying. Also, some of the press reports were fabricated, which complicates the picture for modern researchers.
Mary Miles Minter
A former child star, Minter was heavily promoted by her ambitious mother, Charlotte Shelby. She gave her daughter the name and birth date of a dead relative when some US states deemed that Mary – born Juliet Reilly – was too young to appear on the stage.
As a movie director, William Desmond Taylor was a guiding influence on Mary Miles Minter's career. She had grown up without a father and was only three years older than the daughter Taylor had abandoned in New York. She became besotted with Taylor and expressed her affection in love letters, which were found at the crime scene. Though there was a 35-year age gap between Taylor and Minter, some reporters speculated about an affair. However, it appears that Taylor realised a love affair was out of the question, and that Minter's love went unrequited.
After Taylor's murder, Minter visited the morgue and offered her blood in the hope that this would bring him back to life. She claimed that the corpse spoke to her. Denied a normal childhood by her mother, she developed a fey attitude to life, to put it kindly.
Charlotte Shelby
Shelby was either an overbearing stage mother who damaged her daughter's mental health, or a concerned mother who sought to protect her naïve child. She certainly grew rich on the back of Minter's movie career, and controlled finances, even in Minter's adulthood. This led to a string of court battles in later years.
When the finger of suspicion over Taylor's murder pointed towards Shelby, she had much to say to the press, protesting her innocence. But she often came across as someone in a hole who was determined to keep digging.
That 'hole' was a piece of circumstantial evidence. Shelby owned a rare .38 calibre pistol and unusual bullets, similar to those used in the murder. When news of her gun became public, Shelby ordered her own mother to dispose of it in a Louisiana bayou.
Shelby was a close friend of Los Angeles district attorney Thomas Woolwine. Despite evidence suggesting that Shelby murdered Taylor, or at least knew more than she would reveal, he didn't prosecute her. She spent some time in Europe away from the 'heat' of LA. However, in 1938 her older daughter, actress Margaret Shelby, dropped a bombshell when she accused her mother of the murder.
Charlotte Shelby's motive was said to be to keep Taylor away from Minter, and to punish him because he spurned Shelby's advances. Many actresses expressed affection for Taylor, yet he preferred to live a bachelor life. After Margaret accused her mother, the two became locked in yet another court battle over family finances, and she struggled with deteriorating mental health.
Charlotte Shelby feared that she would be tried for the murder, but two district attorneys declined to prosecute her. She even demanded a trial, so she could escape insinuating gossip and clear her name.
Murder and corruption
The police investigation into Taylor's murder was poor, even by the standards of the time. Corruption was rife – Woolwine's successor as district attorney, Asa Keyes, was imprisoned for accepting bribes.
Reeling from the Fatty Arbuckle murder scandal, despite its accusations proving false, Hollywood studios were keen to ensure any evidence implicating them was suppressed. An inquest into the murder was held but quickly curtailed at the insistence of the police after the coroner had called only a handful of witnesses.
Movie director and producer King Vidor, a leading figure in the formative days of Hollywood, explored the case in the late 1960s. He said, "The studios seemed to be fearful that if certain aspects of the case were exposed, it would exacerbate their problems. Last year [1967], I interviewed a Los Angeles police detective, William Michael Cahill Sr., now retired, who had been assigned to the case immediately after the murder. He told me, 'We were doing all right and then, before a week was out, we got the word to lay off.'"
Whodunnit?
Who murdered William Desmond Taylor? Strong cases have been made against all the prime suspects. It's possible that Taylor disturbed a burglar, or that drug runners feared he was going to use his influence to curtail their illicit activities in Hollywood.
So many trails lead to Shelby and her daughter Minter, that one is tempted to believe they were central to the murder. Maybe Minter shot Taylor in a jealous rage, fearing he would abandon her for Mabel Normand. Or Shelby shot Taylor because she feared he would marry Minter and remove the goose who laid her 'golden eggs'. Or maybe Minter threatened to kill herself – she had done so earlier after an altercation with her mother, firing several rounds and missing each time. Perhaps, to protect Minter, Taylor attempted to wrestle the gun from her and the weapon discharged.
Reviewing the case over a century later, it seems clear that the studios removed, and maybe planted, evidence. And that certain elements within the establishment did not pursue the case with justice uppermost in their minds.
On 11 February 1922 the press carried this report: "The Sheriff of Los Angeles has formally charged the police with succumbing to the influences brought to bear by powerful interests connected with the cinema industry to check further investigation … The most important clues, the Sheriff states, have not been followed up, and blind trails have been started to lead the investigation away from persons high in the cinema industry."
The murder of William Desmond Taylor was a shocking affair. But the way that those with power approached its investigation was, arguably, at least as big a crime.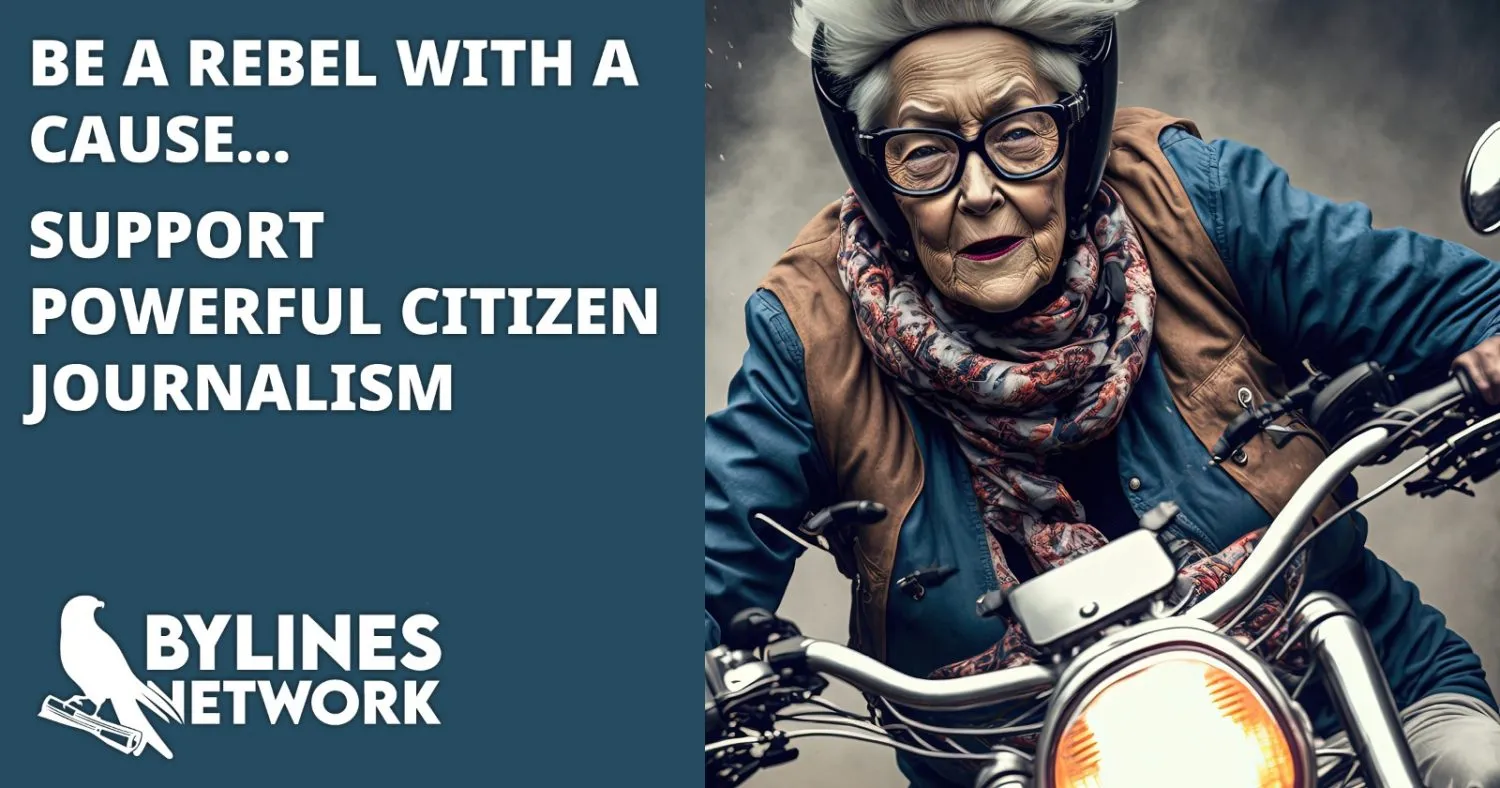 CLICK HERE TO SUPPORT THE BYLINES NETWORK CROWDFUNDER!