Rebel Dragon Designs, a tiny family enterprise run by my husband Chris Allen, and based on the Wrexham/Denbighshire border in North Wales, is being challenged by a US spectacle maker over its dragon logo. Marchon Eyewear calls itself 'one of the world's largest designers, manufacturers, and distributors of quality eyewear and sun wear', and had a $516mn turnover in 2021.
That's incomparable to that of Rebel Dragon Designs, which involves just one person supported by his family, and makes Welsh-themed gifts, souvenirs, and household decor including fairy lights, fridge magnets, and coasters. Sales are mainly at local markets but also online.
Intellectual property
Chris applied to the Intellectual Property Office (IPO, formerly the Patent Office) to trademark the distinctive red dragon logo. It was designed to reflect what the business is all about, promoting Wales and the use of the Welsh language. Based around y Ddraig Goch, it is distinctly Welsh and reflects our desire to stand up for Wales. Chris says, "Many people comment on the logo and we have had lots of requests from people who want to share it. We thought it was a good idea to protect it."
After the application was published by the IPO, lawyers representing New York-based Marchon Eyewear submitted a notice of intention to challenge the application on the grounds that our logo could be easily confused with theirs. At that stage, the IPO suggests that the parties involved try to negotiate. So we contacted Marchon's lawyers explaining the aims of the family business and the background of the logo. It was designed in 2019 as a symbol of Wales being a proud nation, standing up for her rights.
Chris says, "We told them that this was something we feel strongly about. And that we are not competing with them in any way shape or form and never will be. Marchon were just not interested. They replied making ludicrous statements like, 'You might sell the logo to a competitor and damage our brand.' We even told them that simply is not what our business was created for. And that we would be happy to sign a piece of paper stating that we wouldn't sell to a competitor. We just want to protect our own minuscule Welsh brand."
Dafydd against Goliath
In spite of this, Rebel Dragon has received a notice from the IPO stating that Marchon Eyewear submitted an opposition to the application to trademark the dragon because 'it is similar' to their logo and Rebel Dragon sells similar products. We published a statement on our social media accounts bluntly refuting the claims. 'It isn't and we don't. We believe this is a disgraceful attempt by big business to take what is rightfully ours. They belittle their own customers by claiming that they could confuse their logo with ours. Their own lawyer couldn't even find our website."
Our battle has been branded 'Dafydd against Goliath' on social media. Supporters are incredulous that a large global corporation such as Marchon should want to challenge a local enterprise that clearly does not make spectacles and has a completely different target market. One said: "It is disgraceful and absolute nonsense that customers will confuse the two. Greedy bullies."
Many others were keen to defend Rebel Dragon, stating that there are many businesses with dragons or similar as logos which look a lot more like Marchon's logo than Rebel Dragon's does. 'Their' logo, for example, arguably resembles the Bacardi logo more than it does ours.
Trademark bullying?
A simple Google image search shows that the dragon logo is not even Marchon's usual brand logo. In fact, the only appearance of 'their' dragon logo in the results is in other stories about this Dafydd against Goliath situation!
Since first posting about the trademark challenge, Rebel Dragon has been contacted by people from around Wales and further afield offering support and encouragement. People just find it incomprehensible that these two logos could be easily confused. As for Marchon saying they want to 'protect their own brand', it seems very shortsighted of them – pun intended – to be viewed by some as bullying a tiny company that presents no threat to them whatsoever.
Chris is taking legal advice and considering his options, including looking at section 21 of the Trade Marks Act 1994, which is a UK law providing some protection against trademark bullying. It has become common, we now realise, for massive corporations with deep pockets to threaten much smaller entities using specious trademark arguments, knowing they won't have the time, expertise, or means to defend themselves.
We have until October to defend the application. The dragon is on our flag, not on the American flag. Any and all assistance would be most gratefully received. We're rebels, yes, but we're only small ones.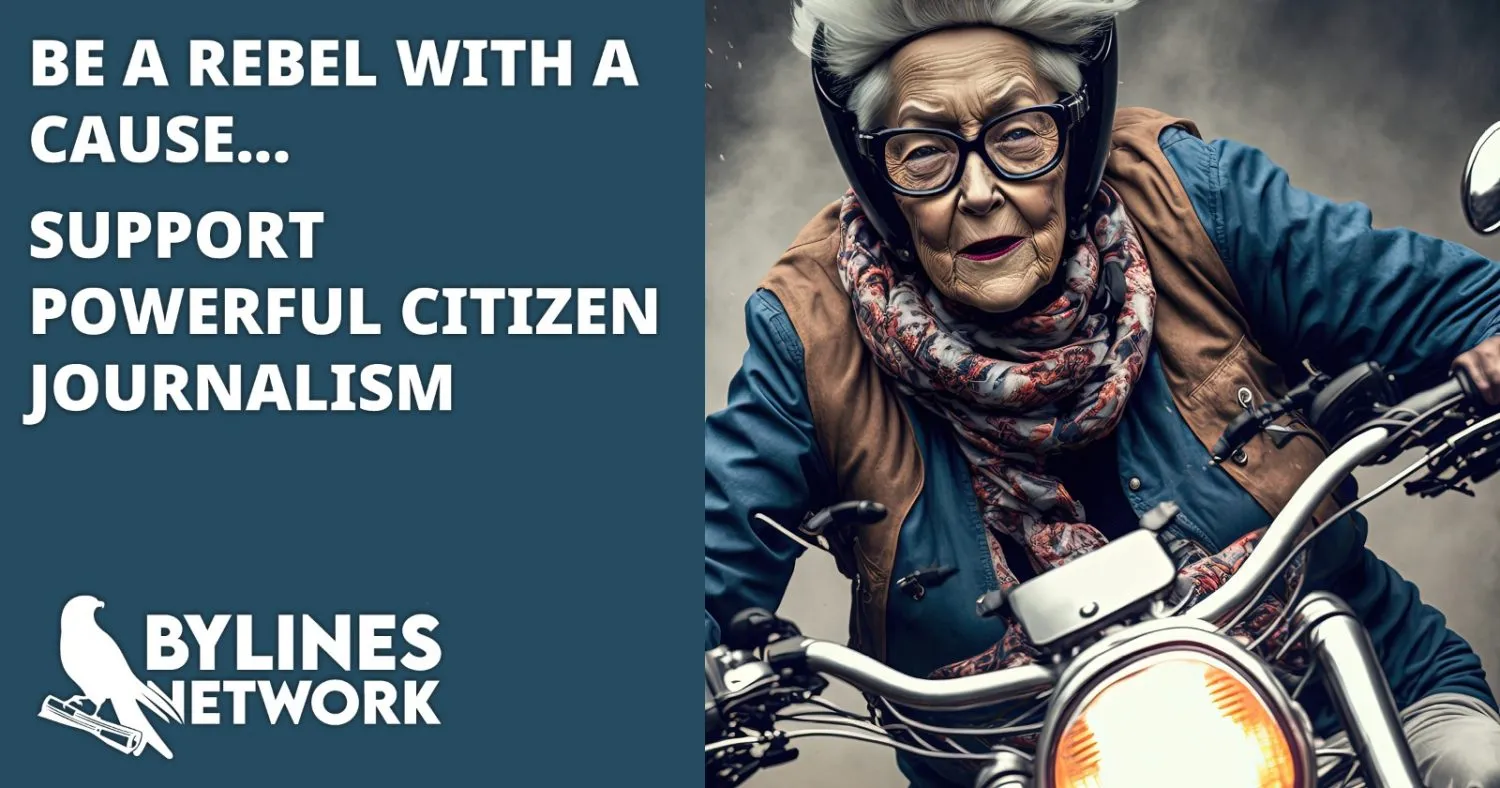 CLICK HERE TO SUPPORT THE BYLINES NETWORK CROWDFUNDER!