Wales now has a default urban speed limit of 20mph. Nobody in Wales will have missed how Welsh Conservatives have sought to turn this into a culture war. It's a socialist assault on the freedoms of Welsh drivers! A mad experiment in social engineering! It will destroy tourism in Wales, no one will come here anymore because it's woke now!
And nobody will have missed how Andrew RT Davies and his party have repeatedly used the word 'blanket' to describe the new 20mph limit. It is, of course, nothing of the sort.
Blanket bunkum
The new limit is a default, a standard that local authorities are able to vary in line with government guidelines. Many urban roads will still have 30mph limits. In Canton, the district of Cardiff where I live, there are both 20mph and 30mph limits; almost nothing has changed.
And they, and we, know this. They know that they are misusing the word 'blanket'. And they know that anybody who understands the Welsh Government's legislation knows this. So why do they persist with this obvious untruth?
The answer is that this is not about the truth – this is about the narrative. We have moved beyond truth and are in the world of what one might call vulgar postmodernism. A world in which the philosophical difficulty of establishing objective truth leads to a political discourse founded in the creation of competing narratives. And the winner is the party whose narrative wins.
Weapons of mass distraction
The journalist Peter Oborne, in his books on political lying, traces the ascendancy of the narrative back to New Labour. He argues that before 1997, New Labour decided media bias against it was so powerful that its campaign managers thought it legitimate to lie to the media to undermine its influence. To do to the media what the media routinely did to the public.
The problem, Oborne argues, was that once safely in office New Labour couldn't stop itself, leading to a siege mentality and a perpetual state of paranoia. This drew a line leading directly to Iraq and invisible weapons of mass destruction.
It became a matter of creating an alternative reality – a sort of closed rationality that sought to define the world of political discourse by narrowing the boundaries of political debate. It was reinforced by the repetition of lines and slogans.
Faced with the absurdities of Brexit and the need to unite a party fighting like ferrets in a sack, Boris Johnson did the same with his 'anti-woke' agenda and three-word soundbites. And his successors continue the game, with absurd claims about the 'threat' from boat-borne asylum seekers.
Which brings us back to Welsh Conservatives and the default 20mph limit. It's not about facts and the considerable body of real-world evidence, which Mark Drakeford and Transport Minister Lee Waters have continually asserted: the new limit will save lives, save the NHS money, and create more pleasant urban environments.
Woke Welsh Conservatives
Instead it is about lodging a story in the minds of Welsh people who may not pay much attention to Welsh politics, or who get their news from the English tabloids. (The Daily Mail is still regarded as being the best-selling daily in Wales).
It matters because – as the appalling war in Iraq showed, and the catastrophe of Brexit has shown – reality has a habit of coming back to bite politicians. It means that as a society we are less capable of dealing with the all-too-real complexities of the modern world.
It becomes far more difficult to craft practical solutions to real-world problems in a world of competing dishonesties. Keir Starmer will discover this when he tries to make Brexit "work".
And there's a huge irony, too. Andrew RT Davies is fond of the word 'woke'. It's the stock Welsh Conservative response to any form of progressive politics.
Liberals, of course, regard 'woke' as meaning awareness of diversity, of inequalities and their histories. Conservatives would argue it is the use of emotive framing and language for ideological ends, to distort reality and privilege a particular group or viewpoint.
But when Andrew RT Davies or his party use "blanket" in the context of 20mph, that is exactly what they are doing. And while claiming to express the will of the people they are, in effect, saying they don't believe Welsh voters are good enough for truth or evidence: they're gaslighting and patronising us, which is abuse. While being, by their own definition, woke postmodernists.
As they toy with their plaything, reality, the rest of us can get on with going about our lives. And in urban environments that are now safer, cleaner, and more inviting. So who are the real winners here?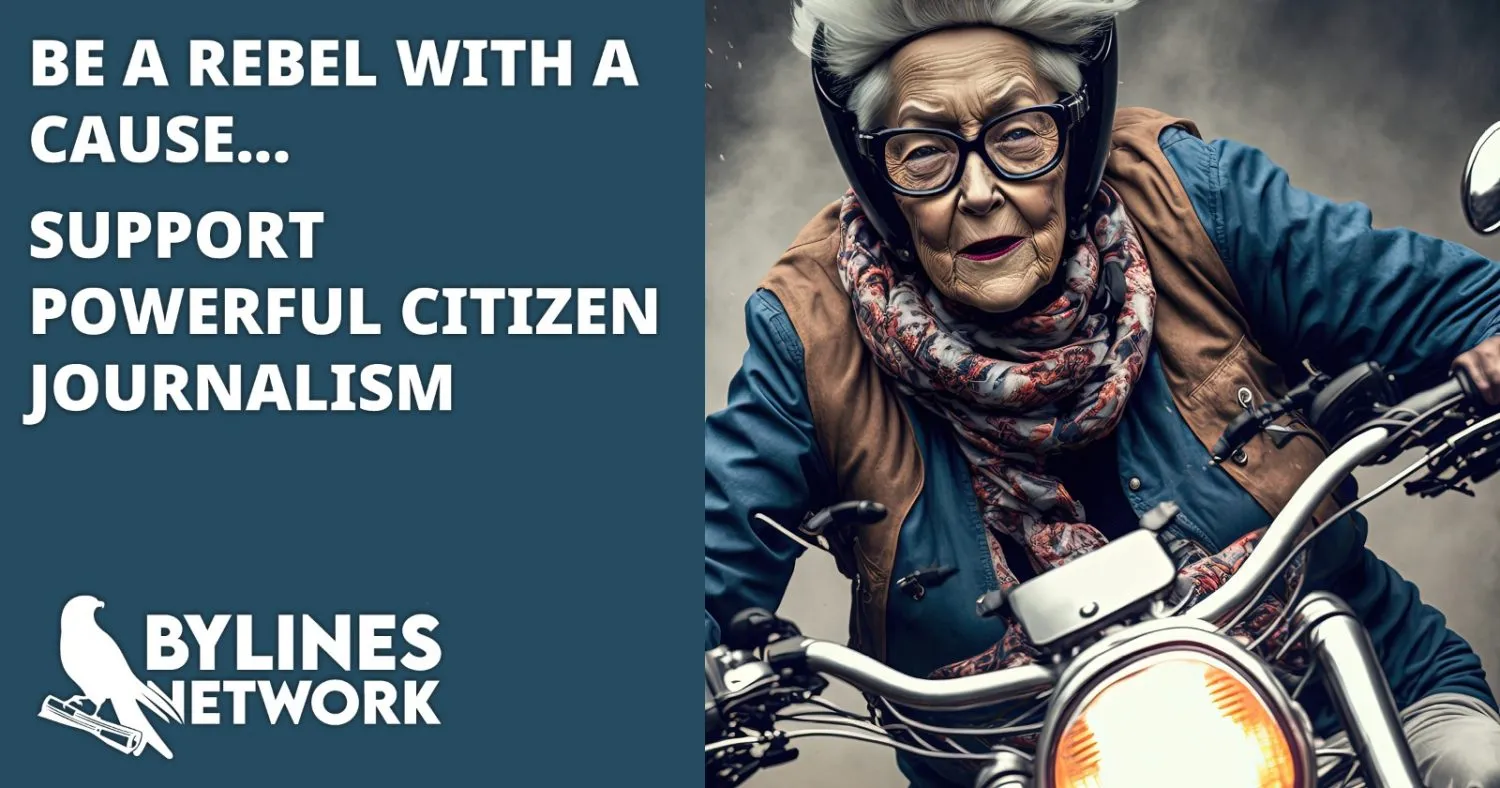 CLICK HERE TO SUPPORT THE BYLINES NETWORK CROWDFUNDER!