The National Falls Prevention Taskforce Wales says that older people can be encouraged to maintain physical health with some simple steps, which can include the help of children in their lives. It's Falls Prevention Awareness Week this week, 18–22 September, a great time to explore how to prevent accidents and injuries that are easily avoided.
Through a launch at Ysgol Gynradd Gymraeg Pontybrenin in Gorseinon, Swansea, as part of the national Falls Prevention Awareness Week, the Taskforce is encouraging children throughout Wales to help older people spot trip hazards around the home via a specially designed educational pack. These hazards can include trailing wires, frayed carpets, poor lighting, and misplaced items on stairs.
Common yet overlooked
The educational pack has been produced in conjunction with Swansea Bay and Cwm Taf Morgannwg Health Boards. It will also help children better understand the importance of maintaining physical strength and balance to prevent falls for both older people and themselves. The Taskforce will also be inviting primary schools across Wales to visit an interactive web page containing a falls 'incident scene'.
According to NHS Wales, falls are a common but often overlooked cause of injury. It says around one in three adults aged over 65 and half of people aged over 80 will have at least one fall a year.
The Taskforce is formed from an alliance of third sector organisations such as Age Cymru, Age Connects Wales, and Care & Repair Cymru, alongside representatives of emergency response services, NHS staff from different specialisms across Wales, and other key stakeholders. It says that, although most falls don't cause serious injury, they are often the start of regular falling and deteriorating health.
There is a danger that, once someone has suffered a fall, they'll lose their self-confidence and find it more difficult to leave their own home. The Taskforce is urging anyone in this situation to speak to a trusted friend, relative, or health professional to discuss their concerns and find a way to rebuild self-confidence and become more resilient to falls.
Supportive relationships
The Chair of the National Falls Prevention Taskforce Wales, Heather Ferguson, says: "While most of us are aware of the impact a fall can have on an older person, fewer of us are aware of the many simple steps that can be taken to make older people more resilient to falls. With the help of children, we want to make older people's homes less prone to trip hazards."
"We also want to highlight how older people can make themselves more physically resistant to falls. But perhaps most importantly, we want to empower older people so that if they have a fear of falling, or have already fallen, they have the confidence to talk about falls to a medical professional, or trusted friend or relative."
Minister for Health and Social Services, Eluned Morgan, said: "I welcome the work the National Falls Taskforce is doing to bring older and younger people together to share their experiences and establish supportive relationships. This shows the principles of our Social Services and Well-being Act in action."
"[It] will hopefully help keep older people active and improve emotional well-being for everyone involved. I want to thank the Taskforce, Age Cymru, Care & Repair Cymru, and Age Connects Wales for their work to ensure the most vulnerable in our society feel empowered and safe."
Simple measures prevent falls
The Taskforce will be urging older people, with help from their families and friends, to maintain their physical health through the following simple measures:
Stay active. As we age our muscle strength and balance deteriorate, so try exercises that improve your strength, posture, and balance.
Maintain bone health. Keep your bones healthy and strong by eating calcium-rich foods, getting enough vitamin D from sunlight, and doing some weight-bearing exercises.
Keep hydrated. Try to drink six to eight glasses of fluid a day to stop you feeling light-headed.
Eat well. Try to eat something, even if it's small snacks instead of main meals, so you have enough energy to stay strong.
Eyes and ears. Tell your doctor if you're having problems with your vision or hearing as both can affect your balance.
Manage your medicines. Certain medications can make you feel faint or dizzy and affect your balance. Speak to your pharmacist for advice.
Look after your feet. Good foot care and footwear help prevent falls.
For more information about the schools resource pack and falls prevention visit www.agecymru.org.uk/falls or call 029 2043 1555.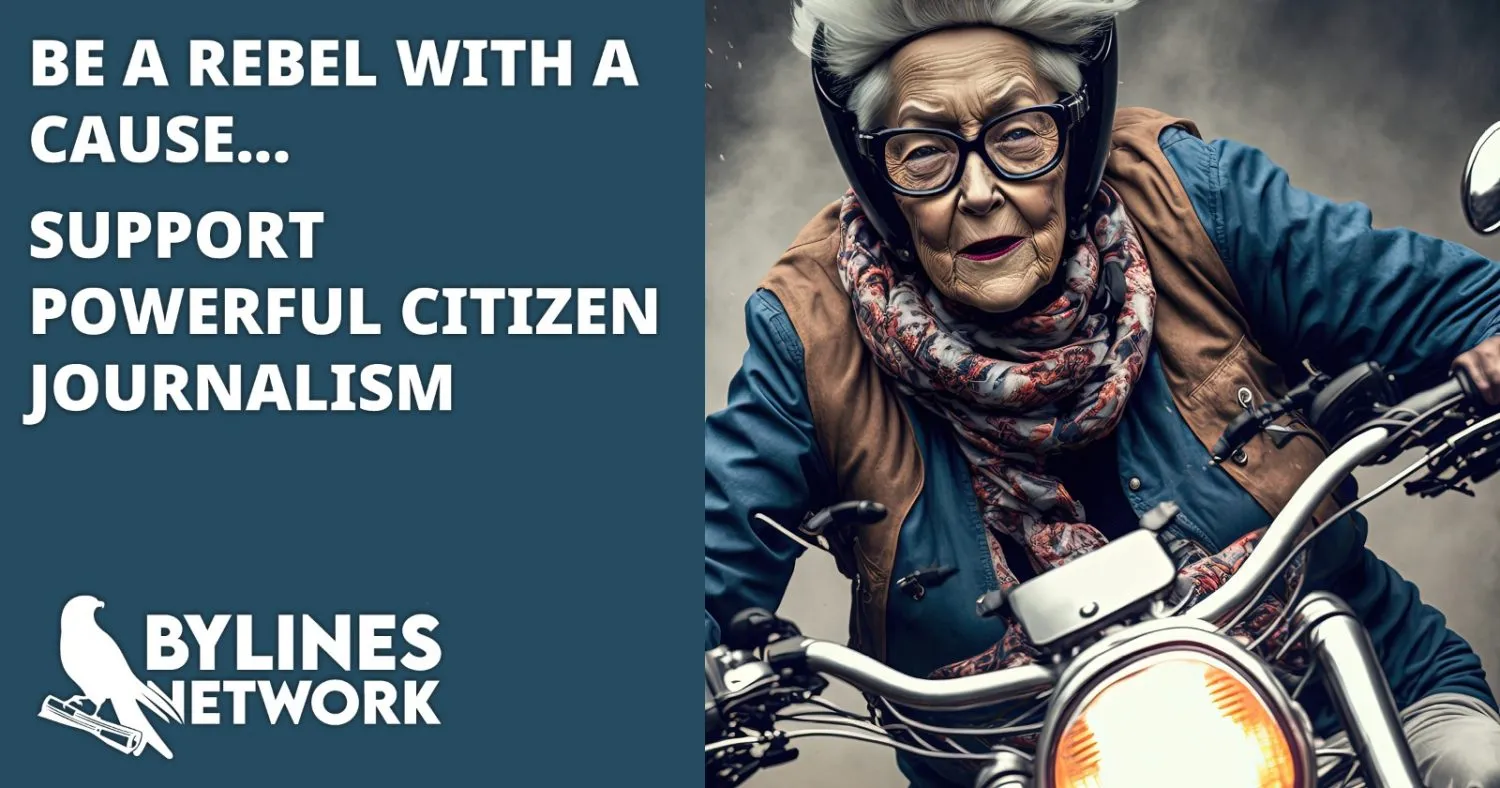 CLICK HERE TO SUPPORT THE BYLINES NETWORK CROWDFUNDER!