During the 1980s, two-thirds of new housing was constructed by small, local building enterprises. Today, less than a third is built by such employers, leaving the rest to huge volume housebuilders. Why is this, and why does it matter in Cymru?
Might it be because local authorities are blinded by their drive for growth? It could be said that they don't appear to have planning policies which, at their core, cater for local needs. The policies seem to be based on 'growth'.
Growth isn't growth
Growth in productivity, growth in revenue to pay for grandiose plans. More houses equals more people equals more council tax. The town grows! Everybody's happy! Aren't they? However, to facilitate this growth authorities have to identify vast tracts of land for which they can conveniently grant planning permission.
This land will almost invariably be 'greenfield'. That requires a major financial transaction to take place between the fortunate landowner and whoever can afford the massive outlay involved in converting many acres of greenfield land into a housing estate. That leaves the field open (sorri) only to the hugely financially resourced volume housebuilders. Local developers and builders are frozen out of the process simply on cost grounds.
Why is this important to Cymru? Most global-sized volume housebuilders are headquartered outside Cymru. They have razor-sharp buying departments that purchase materials and services centrally, as cheaply as possible. They buy little to nothing in Cymru itself.
Surely, you say, they employ loads of local builders? Well, quite often that's true, but it's generally on poor sub-contract or self-employed terms. This leaves little room for profits that could facilitate growth for these builders or training for their workers, who often work purely for wages, and low wages at that. This means there are very few longer-term, sustainable benefits to local economies.
What about the gaps in housing needs that volume builders fulfil? Generally speaking, there's an affordable housing shortage in Cymru for the around one-third of our population who live in poverty and young first-time buyers struggling to get on the housing ladder. Do big companies build houses designed with them in mind? No, not really. A planning restriction will usually insist that a small percentage of new houses are affordable. But it's usually too little and too late.
Taxing housebuilders
Surely there are plenty of homes that have already been built and can be used? Yes indeed! There are upwards of 30,000 empty homes in Cymru. Bringing those back into use would deal with most of our housing shortage problem. But there's another problem here. Refurbishing an existing building yourself attracts the full 20% rate of VAT, unless your project qualifies for another scheme and you use a contractor who can charge 5%.
Meanwhile, the hugely rich, profit-driven volume builders of new homes pay … 0% VAT. This is hardly a level playing field. Which market would you expect the large builders to enter?
Ah yes, you say, but we get loads of houses built as and where we need them. Do we really? A CEO of a volume housebuilder was quoted as not intending to build above the 'tree-line' in the Valleys. Why? Because they'd have difficulty attracting their particularly choosy second- or third-time middle-class buyers to those areas. Such buyers want to live near bustling cities and the sea.
If you could find a single self-build plot south of the M4 for instance, you'd get little change from £100,000. But plots were recently available in the Porth area for as little as £3000. Porth is, of course, above the imaginary tree-line.
Only the volume housebuilder can afford to buy the huge tracts of planning land available in more desired areas. They can hold onto that land for many years and build at their own pace, as their particular market demands. They can even get the planning permission renewed if it looks like it's running out.
Pave paradise …
They therefore build to the tune of the middle-class English piper, at whom they primarily aim their marketing. Thus we see the proliferation of yuppie, twee English estate and street names. How is the style of their build, relative to the local vernacular and architecture? Can you see any difference between a housing estate in Penarth or Rhyl and one in Preston or Ruislip? We're all going to be living in 'British' houses for 'British' people.
In effect, the Senedd allows local authorities to hand over housing policy to volume builders. The number and type of houses built, where they're built, what they look like, and how they are named.
How could this be changed? It wouldn't take a huge leap of imagination to envisage a local authority planning department which could first identify housing need, then provide suitably serviced sites, would it? Here comes the hard bit.
They'd have to install the services first – roads, drains, and so on – then split planned land into manageable sizes for local companies to bid on, furnishing them with a portfolio of the housing requirement. They'd then need to manage contracts through to fruition. Not easy. However, we'd get the housing we actually need in the locations we actually need it. And even, praise be, with a locally recognisable identity.
Also, local builders, who are far more likely to employ apprentices and train local people, would prosper. Local suppliers would get a fairer crack of the whip. Profits would remain in Cymru and the value to local economies of construction investment would leap.
It's not rocket science. But does the Senedd have the will to wrest control of house building in Cymru from the vested interests of volume housebuilders, and give it back to local authorities?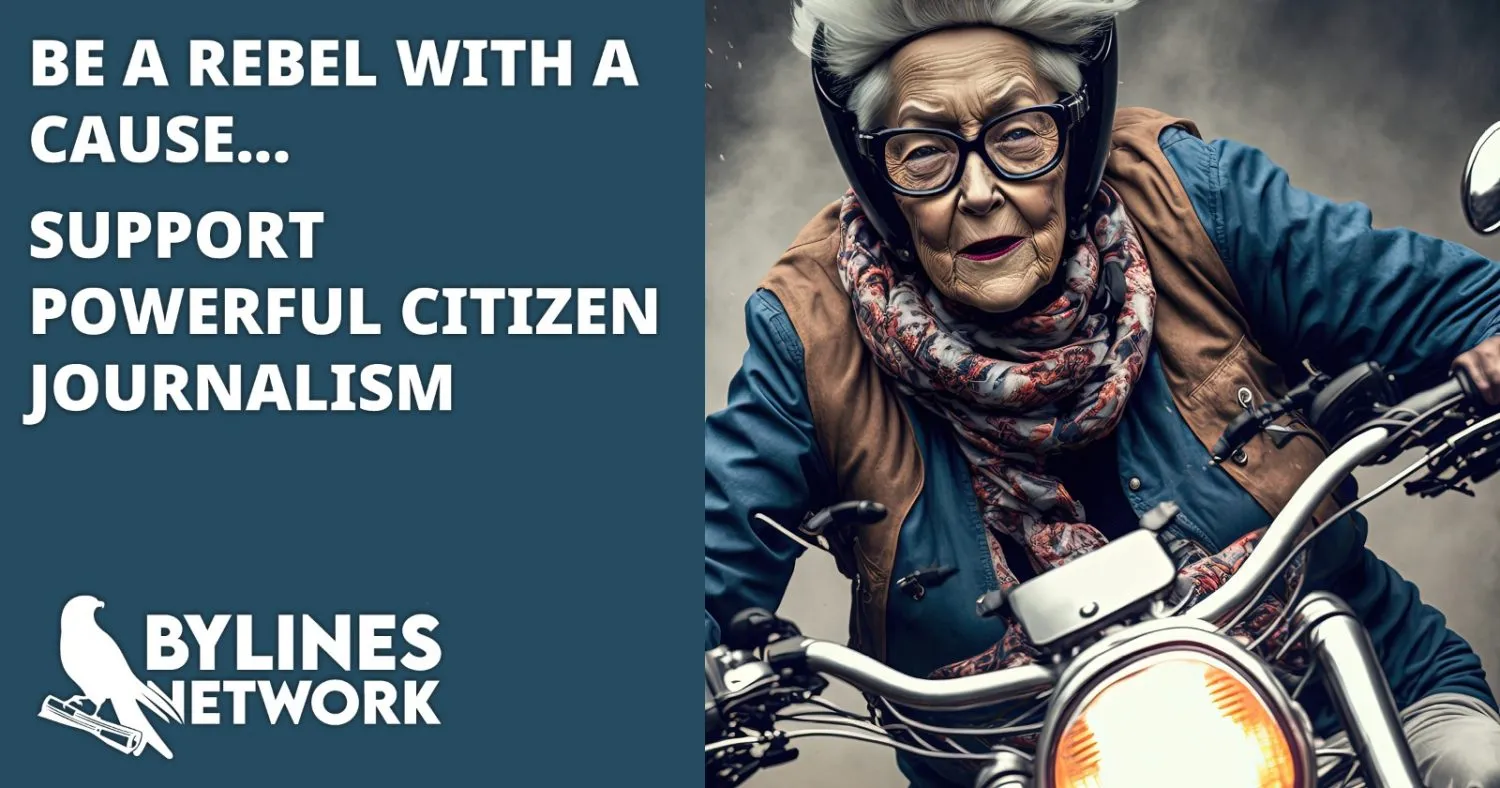 CLICK HERE TO SUPPORT THE BYLINES NETWORK CROWDFUNDER!