Things with greater impacts on older people tend to ramp up as winter draws in. But steps can be taken to improve matters for more people, including those by older people themselves. And younger people may also be able to help.
Age Cymru has three updates to share, and some requests:
Volunteer for our Friend in Need telephone service and help an older person overcome loneliness. One 30-minute call a week can make a huge difference to someone living alone.
We highlight the health benefits of keeping yourself and your home warm this winter. Warmth keeps you well.
Our annual survey of almost 1200 older people has launched, with some findings of concern on public transport.
A Friend in Need
Age Cymru urges anyone with 30 minutes to spare each week to sign up to its Friend in Need service. This involves making a weekly telephone call to an older person living alone, while making a huge difference to their lives.
For many people their weekly call is the only chance they'll get to talk about things that matter to them. This could be their memories of childhood, favourite holidays, or what they saw on television the night before.
Our charity will provide you with all the support you need including an induction, a safeguarding guide, support available seven days a week, and a regular volunteer newsletter. Whenever possible we match the caller with an older person with similar interests.
Friend in Need co-ordinator Fiona Douglass says: "I can't overstate the positive difference that a weekly telephone call can bring to an older person living alone. But callers also gain … Not only does it give them an opportunity to feel good about themselves because they're making a valuable contribution, but they often get to learn something new in the process."
"Housebound people in particular get a lot of satisfaction from making the calls as it makes them feel they still have something to offer. Unfortunately, we have far more people needing calls than those making them, so we urge anyone aged 16 to 100 plus to get in touch."
For more information contact Fiona at 07944 995637, [email protected], or visit this webpage. If you're unable to volunteer, you can support this service by making a donation. £15 means we can provide a friendship call to two older people every week. £70 enables us to train a volunteer.
Spread the warmth
Age Cymru is launching its winter resilience campaign, Spread the Warmth, to highlight the ways people can keep warm to stay safer and in better health this winter. Warmth is a basic survival need we all have, alongside food, water, and rest.
The campaign is underpinned by our newly updated guide Winter Wrapped Up, which details what you can do to get yourself and your home ready for winter, as well as where to go for more information and support. It provides recommendations on arranging safety checks of your heating system, and how to access financial support to help pay for heating costs. It also highlights practical tips on how to keep the heat in and the cold out of your home.
Winter Wrapped Up explores how to keep yourself warm both at home and outside by, for example, eating well, moving regularly, and wearing several layers of clothing. It also urges people to arrange flu vaccination and Covid booster jabs as soon as possible.
Age Cymru's Health Initiatives Officer, Angharad Phillips, says: "We want people to recognise that warmth, wellness, and safety go hand in hand at this time of year. We hope our campaign and supporting guides and factsheets will enable people to get the information they need to plan for a warm and safe winter. There'll also be lots of initiatives happening at a local level to help people, so please reach out and seek the support you need."
For more information visit this webpage or call Age Cymru Advice on 0300 303 44 98 (charged at a local rate) Monday to Friday between 9am and 4pm. You can also email [email protected].
Public transport a challenge for older people
Nearly one in five older people in Wales (18%) say public transport is challenging, according to Age Cymru's fourth annual What matters to you? survey. Crucially, respondents – especially those with mobility issues – said reduced or unreliable services affected their ability to attend health appointments. One said: "I don't know how to get to hospital appointments because I no longer drive, and there are only two daily buses from my village." People in rural and urban areas equally reported cuts to bus services.
Several said lack of evening public transport affects their ability to attend theatres, cinemas, and places of worship. Some said they run a car though they'd rather give it up, with rising energy costs, as buses are unreliable and taxis unaffordable.
Age Cymru Chief Executive Victoria Lloyd said: "Poor public transport can have a devastating impact on the lives of older people. It can affect their ability to attend health appointments, buy food, access cash, and pay bills … can increase isolation and loneliness by reducing opportunities to socialise or join groups and activities, a particular problem when the pandemic disproportionately affected older people."
"We want bus operators, local authorities, and the Welsh Government to work together to deliver the service people need. Older people are some of those most affected … their needs should be considered and voices heard in any planning."
Deputy Climate Change Minister Lee Waters said: "We're working hard with Transport for Wales and local authorities to provide more stable services across Wales and provide £60mn to fund concessionary fares every year. But the reality is, demand for services hasn't returned to pre-pandemic levels, and with budget pressures services have been changed to reflect demand … I'd encourage people to get on board and support their local bus services."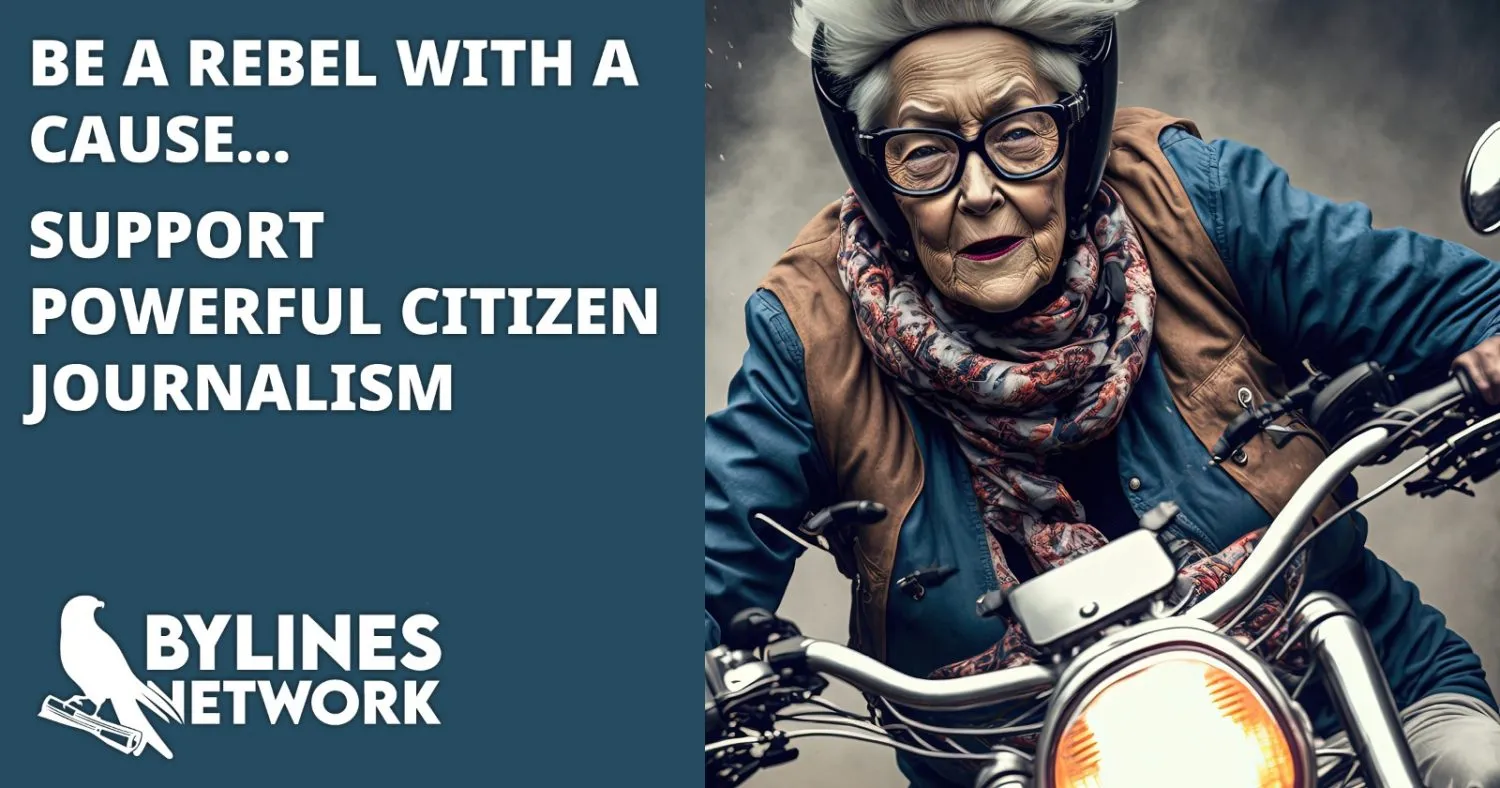 CLICK HERE TO SUPPORT THE BYLINES NETWORK CROWDFUNDER!