The Silent Generation is those people born between 1928 and 1945. The phrase was coined by Time magazine in 1951. They were children during the second world war, coming of age in the 1950s and 1960s.
That era was not generally, in reality, like all those Swinging Sixties documentaries. It was broadly a generation of traditionalists: thrifty, loyal, and respectful. They were born after the Spanish flu at the end of the first world war, able to put it out of their minds. The Silent Generation watched the creep of Covid from China to Italy on TV, horrified and yet fairly positive it wouldn't impact us in the UK. Until it did.
Shielded worlds
The first case hit Wales on 28 February 2020, and things got very real, very fast. The Silent Generation did as they were told by the experts they had always trusted. They went into isolation, washing their hands and shopping and even their post. They stopped seeing family members, and fervently hoped none became ill.
How ironic is it now that we were all told to sing "Happy Birthday" twice while washing our hands? Singing is the perfect way to spread an airborne virus!
My Dad was puzzled that the rugby wasn't cancelled until the last minute. He was confused that all non-urgent operations were cancelled over the same days that two Stereophonics concerts went ahead, with tens of thousands of people packed into Motorpoint Arena in Cardiff.
Imagine having so much faith, then hearing there was insufficient PPE, oxygen, and tests, and that most treatments were cancelled? (In Wales you couldn't even book a priority online shop; something to do with 'data', we are now told). Imagine watching those of your generation die in care homes after being discharged from hospitals without testing?
But the members of the Silent Generation remained stoic, knowing they were safe in the hands of those who knew best, feeling safe in their shielded worlds. Until they, too, became ill.
You took your turn
Neighbours used to say, when someone went into hospital, "Well, at least they are in the right place." Except this time, they were wrong. A hospital in Wales was the worst place to be after Covid arrived.
The Silent Generation truly believed that all the handwashing, and possibly a surgical mask, would protect them from Covid. Chris Whitty was telling us that daily. Scientists, doctors, and nurses always knew best: that generation would never think to challenge them.
"We never questioned anyone or anything, we just believed that people in authority were honest and doing the right thing. We never questioned anything."

Ian Marsh-Rees
Dad was horrified, a few years before the pandemic started, when I suggested going private to have his cataracts dealt with rather than wait for NHS treatment. To him that was all wrong – you took your turn. When he became ill in October 2020, he fully understood that he had to go to hospital, and was grateful for it. He never considered it a risky place to be. But then chaos descended.
He was put all alone in a Covid assessment room with no window, no information, and no contact. He was scared. Phew: his test was negative. Diagnosing a gallbladder infection was protracted, but he was finally treated. Then suddenly he was being discharged.
That same night, at home, he became ill. Every day after that he got worse. He was the most positive man, and yet he begged us not to take him back to hospital.
But my Dad had to go back, and once readmitted he tested positive for Covid. He died three days later. They couldn't get hold of a high-flow oxygen machine for 40 minutes. We still don't know why. Even while he was dying, he was polite to the nurses.
The Silent Generation: listen to the silence
Those who think that Covid 'isn't a thing', is "just a cold", need to witness someone dying of Covid pneumonia. It's not like being out of breath from walking up the stairs or running for the bus. It's taking six breaths per second, chest quivering with the effort. Then silence. He was no longer aware of us as his organs shut down.
Silence in death. Silence after death. Silent funerals, no wakes, no cups of tea with neighbours. Silence.
In a society that increasingly focuses on identity and the rights of the individual, those of the Silent Generation were ignored. They were an irritation, and quite frankly expendable. Well, come on, they were all going to die soon anyway! Let the bodies pile high.
Photographs of them dying, and dead in body bags, were published in books and sold in exhibitions. Tweeted by the health care worker/hobby photographer, and endorsed by the health board CEO. Apparently, if they can't be visually recognised, consent isn't required. So even after their deaths, they had no voice to challenge the taking of their images, or of their lives, or to assert their dignity. Silenced.
We in the campaign group Covid-19 Bereaved Families for Justice Cymru implore the UK Covid Inquiry again to ensure that what's left of this silent generation can get answers in their lifetime. Thank goodness my generation is not so silent.
We thank the Inquiry for giving this generation a place to speak, a voice, which that generation never had. And we ask the Welsh Labour Government to remove its gags where a Wales-specific inquiry is concerned. For my Dad, Ian Marsh-Rees. And for all those lost who need not have been.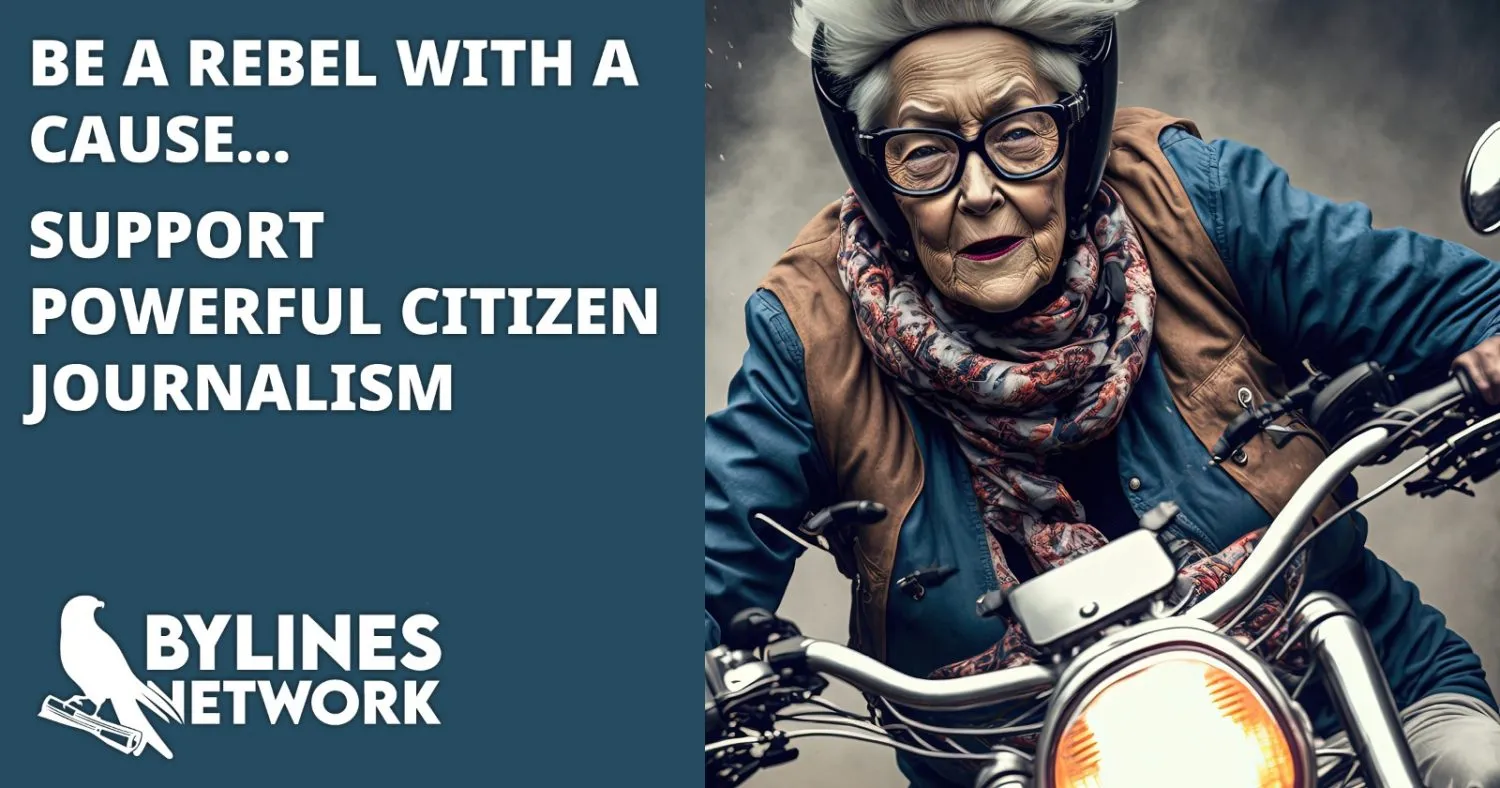 CLICK HERE TO SUPPORT THE BYLINES NETWORK CROWDFUNDER!