Keir Starmer and Mark Drakeford agree that now is not the time to rejoin the EU or its economic institutions, the Single Market and Customs Union. But whereas Starmer considers the restoration of freedom of movement to be a red line that he will not cross, Drakeford does not. The difference is important.
In a recent article in the Daily Express, Starmer reiterated his view that Britain's future lies outside the Single Market and Customs Union, because rejoining them would not "stimulate growth or bring down food prices or help British business to thrive". To all but a handful of Brexit-supporting economists, this position flies in the face of extensive evidence that these are exactly the benefits that would follow.
Why has Starmer adopted a position that is anathema to the rejoin-supporting majority of Labour members and voters? Freedom of movement of people, along with free movement of goods, services, and capital, is one of the four fundamental principles of the EU Single Market; there can be no return to the Single Market or the EU without it. Without his "red line" on freedom of movement, rejoining the Single Market would be eminently possible.
Immigration is a net gain
In the Senedd in July 2022, responding to an earlier Starmer speech, Mark Drakeford set out his own position. He argued that Wales needed "the closest possible frictionless trade with the EU", while pointing out – rightly – that the UK cannot simply "pop back in" to the Single Market. Faced with its aggressive and often puerile attitude to Europe, the EU will want a serious, long-term, and settled political and economic commitment from a Westminster government before allowing us back into its institutions.
Unlike Starmer, however, Drakeford does not explicitly mention freedom of movement as a red line. His and other Welsh Ministers' comments on other occasions, about the need for Wales to be open and outward-looking and to maintain a presence in Europe, and indeed his commitment to maintaining Wales as a Nation of Sanctuary, suggest a more open view. That is not surprising, because there are numerous ways in which Wales would benefit from freedom of movement – and indeed from immigration more generally – even before one considers any benefits that might flow from rejoining the Single Market and Customs Union.
Wales is an elderly nation. Its proportion of the population of working age is the lowest of the UK nations. We need to persuade more young people to stay in Wales, but we also need immigration to thrive. In particular, we need people to staff the public services of the future. To give one example, NHS dentistry in Wales is in profound crisis; one reason is staff shortages, exacerbated by Brexit. Nobody would dispute that we should train more health professionals in the UK, but it takes five years to train a doctor (up to 15 for a consultant), and three for a dentist or nurse. In the short- to medium-term, only professionals from abroad can fill that gap.
Moreover, the widespread belief that immigration depresses wages and means spending more on benefits is simply not supported by the evidence. Indeed, economists like Jonathan Portes have shown that, not only are immigrants overall net contributors to the Exchequer, but that immigration can – by driving increased economic activity – cause wages to rise. The government's Migration Advisory Committee stated that immigration has "no or little impact on the overall employment and unemployment outcomes of the UK-born workforce".
The unprecedented decade-and-a-half long fall in real living standards across the UK has nothing to do with immigration, and everything to do with the austerity policies that have hit Wales particularly hard.
Theft of rights and freedoms
It is certainly true that the UK has lower productivity than most of the countries in the EU, but to suppose that the blunt weapon of reducing immigration would solve this problem is fanciful. The problem of fruit and vegetables rotting in fields for want of people to pick them cannot be solved by reducing immigration, because UK citizens have proved themselves unwilling to take on this work.
The loss of EU drivers after Brexit created a shortage of labour in the HGV sector, but this was dwarfed by a much larger loss of drivers during the pandemic. While wages have risen somewhat to attract new entrants into driving jobs, this has been achieved by poaching them from other sectors of the economy, and also reflects an increased demand for delivery services.
Since the Brexit vote in 2016, movement of EU citizens into the UK has fallen dramatically, but increases in non-EU immigration have pushed net migration up to record levels. We challenge Keir Starmer to identify any benefit to the UK economy that has resulted from the loss of EU migrants post-Brexit. Conversely, a restoration of freedom of movement would make possible a return to the EU Single Market, which would bring massive economic benefits.
And that is before one considers the potential for restoring the rights of UK citizens that ending freedom of movement has taken away. It is almost always overlooked, when politicians discuss the subject, that freedom of movement was a two-way street. Before Brexit, UK citizens were free to live and work in any of the other 27 EU countries. Now visits to the EU are restricted to 90 days in any 180-day period. Many who had retired to the sun have been forced to return to the UK. Our young people are no longer able to spend long periods working in the EU and, to add insult to injury, they have lost the benefit of the Erasmus study-abroad programme.
It is only because we no longer have freedom of movement that there are long queues at passport control at airports, or at Dover, for UK citizens, who are no longer able to use electronic passport gates because their passports need to be stamped. And the loss of freedom of movement created dire consequences for musicians and others involved in the creative industries that have become an increasingly important part of the Welsh economy. Even if bands and orchestras succeed in surmounting the barriers to 'exporting' their equipment, they are unable to tour freely between EU countries. A similar problem has been created for goods drivers, who can no longer transport goods within the EU ('cabotage') between dropping off their load and returning to the UK.
Freedom of movement and Wales
Opinion polls – as well as more detailed research – show that the tide is turning and that a growing majority of the population is becoming more receptive to restoring freedom of movement. One recent study found that mutual freedom of movement was acceptable to over 50% of participants and unacceptable to fewer than 20%, and that these proportions were almost identical for participants who identified as remainers or leavers. A second large national poll found 84% support for mutual freedom of movement. This suggested that opposition was based on a lack of awareness that it works in both directions, and a failure of the UK government to enforce the rule whereby EU migrants who failed to find work or were otherwise unable to support themselves could be returned to their country of origin.
At every level there appears to be a growing appreciation of the damage that Brexit has done – notably to agriculture, social care, hospitality, and above all the NHS. People know that, for all the impacts of Covid and the war in Ukraine, the roots of the UK's ongoing cost-of-living crisis lie in Brexit, and its consequences: the barriers to trade it has erected and the end of freedom of movement.
Wales has, over a long period, under-performed economically. If we are to enjoy the living standards and quality of public services to which we aspire, we need to turn that around. And we cannot do that without freedom of movement. The present Westminster government is hostile to Wales and our aspirations; it talks at, and over the heads of, our Government rather than to it. With a Labour government in Westminster, that can change. Mark Drakeford – or his successor – must make the case that prosperity and economic security in Wales will only happen if freedom of movement is restored; and that this is both the right thing and the politically-advantageous thing to do.
Wales has a proud and distinguished record of welcoming migrants, and appreciating the richness that they bring to Welsh culture. We call on the Welsh Government to commit to supporting the restoration of mutual freedom of movement, and to persuading an incoming UK Labour government to the same view.
The coming general election will be followed shortly, in 2025, by a review of the UK-EU Trade and Cooperation Agreement, providing an opportunity to reset the relationship with the EU. A restoration of mutual freedom of movement should be high on the agenda.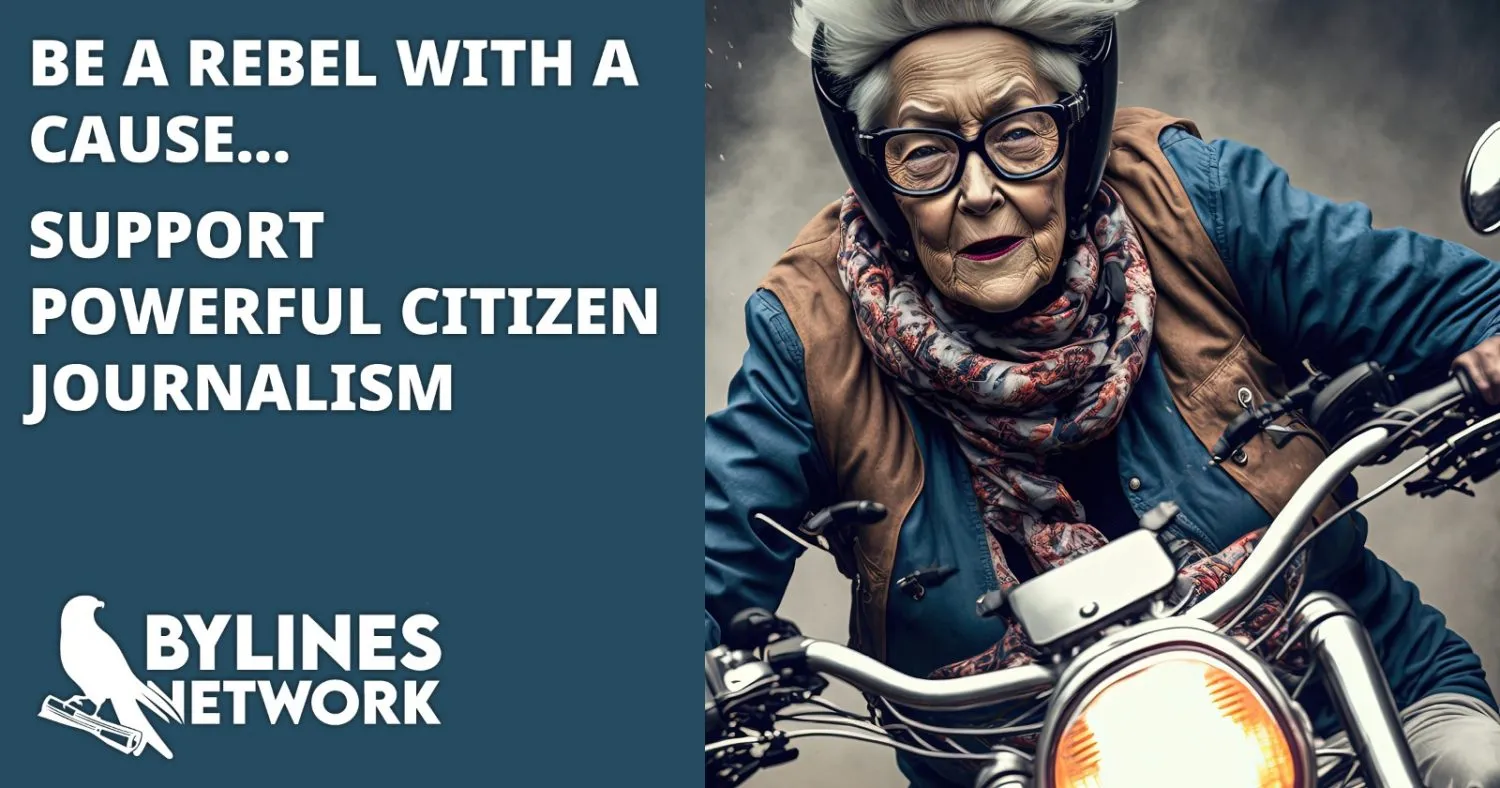 CLICK HERE TO SUPPORT THE BYLINES NETWORK CROWDFUNDER!