My latest book recalls eight almost-forgotten brothers, who all played for Cardiff Rugby Club when it was universally acknowledged as the 'greatest rugby club in the world'. For forty years until 1974, in every season, at least one Williams brother was a regular first team member, and the youngest four sometimes played together.
The brothers grew up with four sisters in a rented terrace house in the small village of Taff's Well. The sole surviving brother, Cenydd Owen Williams, recalls a time when the three oldest brothers were away fighting and the three oldest sisters were married. His parents had a bedroom, sister Mair had a box room, and two beds in the other bedroom were shared by the remaining five brothers.
Theirs is a unique story of sporting achievement, impossible to replicate. Despite World War Two stopping first-class fixtures for four of the brothers, and another two losing two years to National Service, they played 1,480 games for Cardiff's First XV. In all of sporting history, no family has come remotely close to the careers of the Williams brothers.
Wonderful Williams
The eldest and 'best', Gwyn Glyndwr Williams, decided not to play for a Combined Services XV with brother Bleddyn, instead joining mates in the Welsh Guards heading to North Africa. A few days later, on match day, he was carried off on a cart during the Battle of Longstop Hill. Gwyn slowly recovered, but was never to play again, and in uncomplaining pain for all his days.
In the course of my research, I discovered that before the war Gwyn 'went North', turning professional for the great Wigan Rugby League side, to pay for his brother Bleddyn's fees when he went to Rheidol School. None of the family ever found out.
Bleddyn Williams was a fighter pilot but, because of heavy casualties, was pressed into service as a glider pilot, flying paratroopers for the invasion of Germany. In the 1953 New Zealand rugby tour of Great Britain, the All Blacks suffered their only defeats to Cardiff and Wales, both captained by Bleddyn.
Lloyd Williams also captained Cardiff and Wales, as did their cousin Bill Tamplin. Bleddyn played for Cardiff alongside Tamplin and Bleddyn's uncle Roy Roberts MM, a war hero. The only other brother to turn professional was Cenydd who, while on National Service, was outside-half to the legendary Alex Murphy at scrum-half. Murphy convinced the St Helen's board they needed 'Cen', who surprised everyone by accepting a record fee for a non-international, at a time when Welsh selectors and press pondered whether to choose him as centre or outside-half for Wales.
While Bleddyn Llewelyn is the best-known, all had brilliant careers in the era of amateur rugby: Glyn Glyndwr, Brinley 'Bryn' Edward Lougher, Vaughan Ronald, Lloyd Huw, Cenydd Owen, Elwyn Rhys, and Tony David Williams. I describe their passion for rugby and relationships with the Taff's Well club.
The dirtiest game
I saw the youngest four play many times, a few times all in the same Cardiff side. But this is a social history as well as a rugby book. Born in 1946, and playing rugby until 1984, I can identify with the era of this large family, the living conditions at a time when rugby was amateur, and a far more flowing game with huge club crowds.
I enjoyed writing this book more than any other, speaking to men who played with the brothers. There are truly superb characters, players, and games to discover along the way. The story reminds us that today's rugby, with its stop-start games, financial woes, plethora of obscure 'laws' dropping participation levels, and serious injury problems, was once a far more attractive game for both players and supporters.
Mind you, I give full venom to the description of an unbeaten South Africa's game against unbeaten Cardiff in 1960. I was there, and it was the dirtiest game I've seen in all my years. Cardiff were smashed by late tackles and punches from the first few minutes; read the full account in the book and flinch. After five minutes Dai Hayward, International wing-forward, had his arm badly wrenched and was a passenger.
I spoke to the late Alun Priday, the Wales full-back, who was concussed after ten minutes by an incredibly late body-smash. I was 20 yards away. Alun couldn't remember anything about the game, except being in pain in the dressing room afterwards. I also spoke to the late prop Colin Howe, who in the press was described as "punch-drunk and a passenger" after the first few scrums. He was "often standing up in the set scrums in a dazed condition". His comments are unrepeatable.
An incredible story
Reader reviews of my book The Greatest Sporting Family in History: The Blue and Black Brothers include:
"This book not only graphically records the history of the Cardiff and Taff's Well rugby clubs, but also the first hundred years of Welsh rugby. I couldn't put it down as I felt I was there on the field. It's an incredible story of eight brothers from a small village who played for Cardiff when it was the greatest club in the world. This achievement can never be repeated. It is also a valuable document recording social history of its time in Wales, a wealth of information for historians and sportspeople alike."
"Wonderfully researched … This is an important book in the annals of rugby history, and also shines a light on the social and economic history of Cardiff, Wales, and the wider UK."
"It's a love letter – to rugby, to Cardiff Rugby Football Club, and to the extraordinary Williams family. For you don't go to Cardiff Arms Park – or Bath Rec or the Brewery Field or Twickers – to watch a social phenomenon. You go to see victory snatched from the jaws of defeat, or to bear disappointment with a pint. To applaud that outside break, that tackle, that kick; to bemoan the one-eyed referee or the team selection; to be partial but generous; to complain that the game isn't what it was."
My book The Greatest Sporting Family in History: The Blue and Black Brothers is available from The Books Council of Wales, Amazon, and all good bookshops.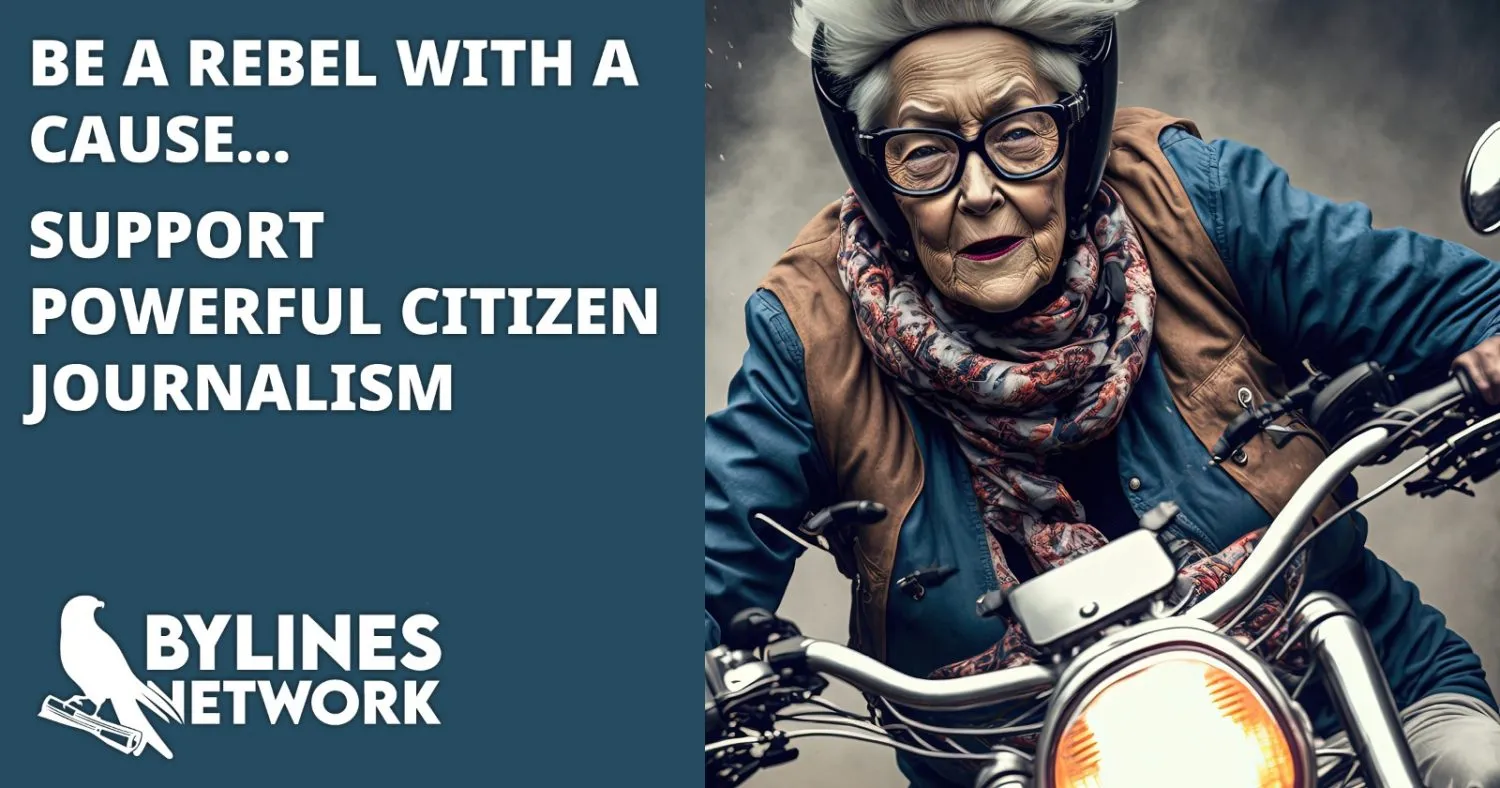 CLICK HERE TO SUPPORT THE BYLINES NETWORK CROWDFUNDER!