To grow up in Porthcawl was to live in Wales, but it didn't always feel like we were part of it. There wasn't much Welsh spoken and, as our cousins Valerie and Philip from Maesteg observed, we "spoke posh".
In season however, on weekends, bank holidays, and for miner's fortnight, Wales came to the seaside! The town's 1960s population swelled from about 12,000 in winter to around 60,000 in summer.
Riding the rails
It was then, as a teenager, that I had my first jobs at Coney Beach. I was often to be found in the ticket booth of the miniature train that ran along the Eastern Promenade beside the Salt Lake car park between Griffin Park and Porthcawl Harbour. During occasional staff shortages I manned the booths at both ends of the line, and got to ride up and down all day long.
At some stage the old train was retired. The replacement road train provided a longer, smoother, and more scenic ride all the way along the seafront to Rest Bay. The two train engines themselves, however, are not to be compared.
The mirror maze where I worked alongside my grandfather Jack Bevan was another of my summer locations. (I've often wondered how to work the alliterative phrase 'in a maze of misshapen mirrors' into a metaphor of how our self-perception can be distorted by the events and reactions around us. Perhaps I just did). I also worked in the ticket booth for the annual Coney Beach fireworks display.
The brawl in Porthcawl
Perhaps it was my employment track record that resulted in an invitation to help with catering provision for a World Featherweight Championship title bout. This was held on 24 July 1968 at Coney Beach Arena, Porthcawl. Howard Winstone of Merthyr Tydfil was defending his title for the first time.
Winstone had five world title fights in a career that included 61 wins in 67 bouts. He was a skilled boxer despite having, in an industrial accident, lost parts of the tops of the fingers of his right hand, which may have reduced his power. He won a boxing gold medal at the 1958 Commonwealth Games in Cardiff, later receiving an MBE and being awarded the freedom of his hometown.
My younger brother Robert asked me if I could help get him a job at the fight. If our parents had remembered or been aware of a previous major boxing event at Coney Beach, it's likely our permission to be there would have been withdrawn.
"The brawl in Porthcawl" was a European Heavyweight Championship bout at Coney Beach in August 1960 between "the Blackpool Rock" Brian London and Dick Richardson. One of the most memorable nights in British boxing history, for all the wrong reasons.
Richardson was a milkman's son from Maesglas, Newport who supplemented his income by riding a motorbike in a circus wall-of-death show. By the end of the event, which Richardson won, the fight became a mass brawl involving the seconds of both boxers (including London's father, himself a former heavyweight champion), referees, spectators, and the ring announcer.
Richardson coolly stayed on his stool shielded by cornermen while police broke up the melee. No, not something my parents would have wanted Robert and I attending.
Coney Beach down but not out
Rob and I collected catering trays, which hung from our necks, and took our place in the Coney Beach Arena. My memory insists that we were selling hot dogs, but Rob tells me they were pies; and he was paying rather more attention than I was to the merchandise.
Winstone got knocked down twice in the first round by his Cuban opponent Jose Legra. The fight was eventually stopped because of his badly swollen left eye. Winstone subsequently retired.
Look, it wasn't Madison Square Gardens or Wembley. But I had walked to the venue, paid no entrance fee, earned a few pounds, and saw a Welsh boxing legend in action on the world stage. Rob was even happier. Through the simple expedient of selling his pies at a penny or two over the RRP he had even more to show from the evening. He sold three or four trays to my one.
Much has changed at Coney Beach all these years on. Locals are trying to bring back the miniature railway, which ended in 1986. The Welsh Government has bought the Coney Beach Amusement Park with the aim of its closure and "development''. Nowadays the beach attracts the same 'pollution risk warnings' as the rest of our waters. But where Porthcawl is concerned, Wales still goes to the seaside each summer, and the kids and the seagulls still screech just the same.
Shifts at closing time at Coney Beach always ended with Vera Lynn's We'll Meet Again. Who says nostalgia is not what it used to be?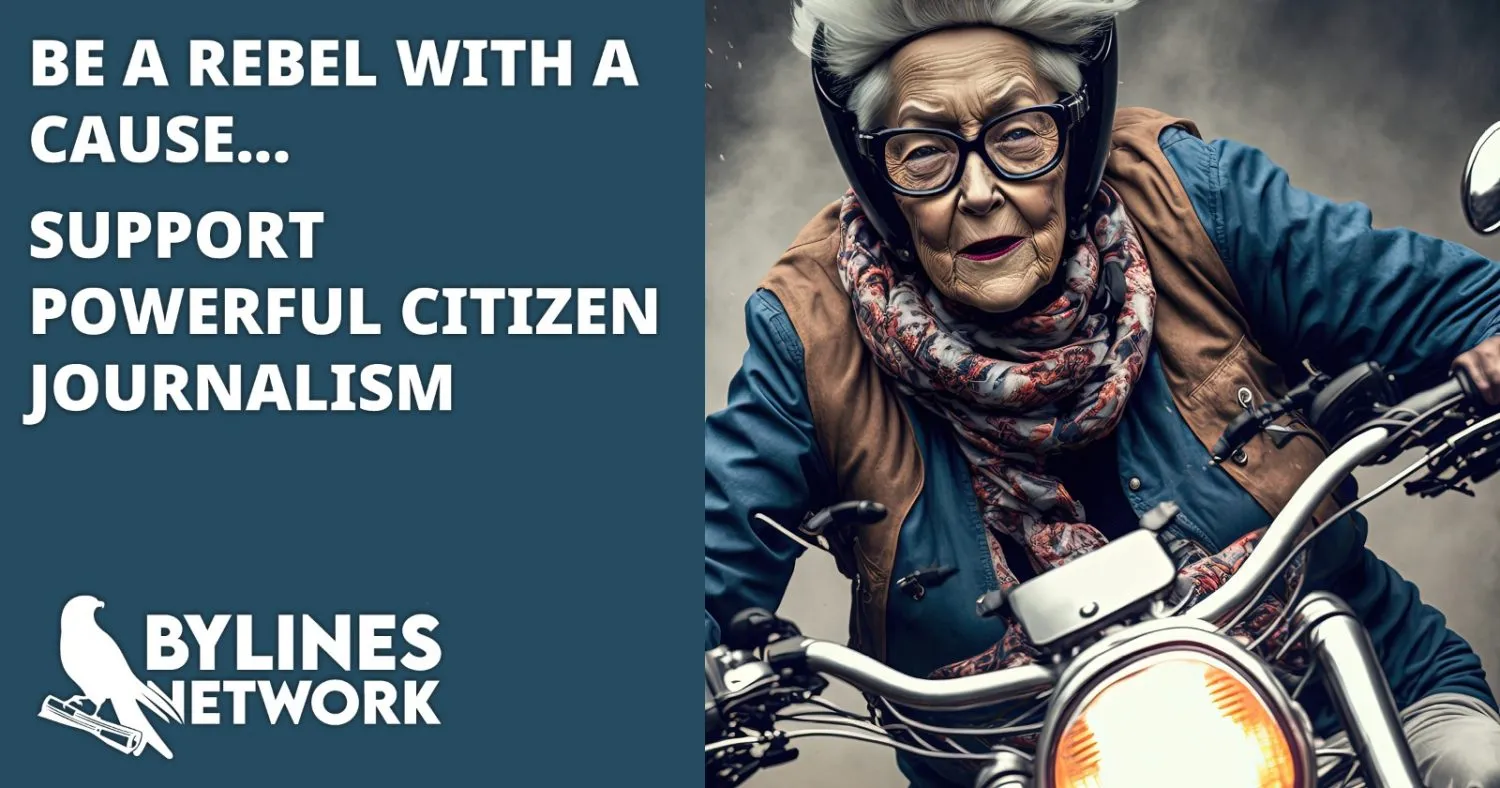 CLICK HERE TO SUPPORT THE BYLINES NETWORK CROWDFUNDER!