In the breathtaking landscape of Aberdaron, Penrhyn Llŷn, amid rolling hills, lie delicate and enchanting flowers called foxgloves (Digitalis purpurea). This common plant is also found in hedgerows, fields, and gardens across the UK and elsewhere. But it holds a unique key to a powerful medicinal drug called digitalis.
In the 18th century, herbalism and medicinal plants reached a turning point with the discovery of digitalis. English physician and herbalist William Withering noticed the therapeutic potential of foxglove while treating patients with heart conditions. Through meticulous research, Withering unveiled the active compound responsible for the plant's medicinal effects: digitalis glycosides.
A perilous panacea
The drug digitalis became a medical marvel, primarily for its positive impact on heart ailments. It was found to strengthen heart contractions, regulate heart rate, and relieve fluid buildup, making it invaluable in treating congestive heart failure and various cardiac disorders.
However, the potency of digitalis also demands caution. The line between its therapeutic and toxic effects is fine, and improper use could lead to severe consequences including death. Physicians soon realised that administering the right dosage was crucial to ensuring its beneficial effects while avoiding harm.
In the modern era, pharmaceutical advancements and scientific research have further refined the use of digitalis and its derivatives. Digitalis-derived medications are still prescribed by doctors worldwide for specific heart conditions, and their application continues to evolve. All thanks to William Withering. Or is it?
It's now known that, for decades prior to his "discovery", foxglove was being used by an extraordinary woman in Aberdaron. She employed it to treat heart complaints such as palpitations and a condition then called dropsy, which we now call oedema. Withering himself confessed he was told about the use of foxglove to treat dropsy some ten years prior to the "discovery", by an elderly woman in Shropshire.
Anne Griffith was born in Aberdaron in 1734. We know almost nothing of her family or early years. By adulthood she was living in a cottage called Bryn Canaid by Uwchmynydd, still within the parish of Aberdaron. Every day she would have seen the nearby Mynydd Mawr and, weather permitting, across the strait to Ynys Enlli. How she became involved in healthcare, and who taught her, we will never know. But her local environment was a rich source of ingredients to use in her medicines.
Anne of Aberdaron
Near Griffith's home, a towering rock served as a canvas and tool for her unique craft. She painstakingly carved a large trough into the rock's surface, where she would place an assortment of plants, most notably vibrant foxgloves. These, along with other wildflowers, leaves, and stems, she diligently collected from the slopes of Mynydd Mawr.
Her process was both intriguing and effective. The gathered flora would be carefully pressed down in the trough, allowing rainwater to infuse with their essence. This is a process we now call extraction and, albeit in rather more industrial settings, it is still fundamental to how we discover and produce drugs. Bottles were then filled with this extract, and Griffith would blend a portion of it with fresh water, creating a potent remedy for those plagued by heart disease.
Foxgloves were just a fraction of her arsenal of healing remedies. She used a number of common plants such as sage, violet, broom, and angelica to treat a range of conditions. While many of these plants are still used today in herbal folk medicine, there has been very little scientific research conducted into whether any meaningful compounds can be isolated from them.
Of all the flora that Griffith used, perhaps the most well known to modern medicine is the willow. She used the juice from willow leaves against fevers, which proved incredibly effective. We now know that willow contains a chemical called salicylic acid, which we have been able to extract and modify to produce the drug called aspirin: an over-the-counter painkiller and blood thinner found in most Welsh homes.
Foxgloves and fame
Griffith's medical prowess extended beyond the conventional into the realm of blood disorders. She embarked on a journey to procure water infused with manganese from a well in the enchanting region of Rhiw. So abundant was manganese in this area that almost 200,000 tons were mined and exported between 1894 and 1945.
Adding a touch of mystique to her practices, she combined the innards of periwinkles from Porth Felen with the manganese-infused water to aid those with blood disorders. While the nature of the blood disorders isn't clear, and I can't attest to the medical efficacy of periwinkle juice, it is well known that manganese is an essential mineral for human health. Low levels are associated with blood disorders such as lymphoma and abnormal clotting.
A midwife of great repute, Griffith also attended to numerous childbirths. Notably, in 1780, she welcomed Richard Robert Jones into the world. He would later become renowned as Dic Aberdaron, reputed to speak 15 languages, all self-taught.
Once again, nature was her greatest ally, during childbirth and for post-natal support. She used extracts of clematis to help during delivery and to ensure delivery of the placenta. The flower has long been used for that purpose. But we now understand that its extracts are exceptionally toxic; they can cause kidney failure and lead to cancer.
Anne Griffith's unwavering faith in the healing properties of nature, her profound knowledge of traditional remedies, and her compassion for those in need made her a legend in the Llŷn Peninsula. Her legacy continues to echo through the ages, a testament to the enduring power and fascination of natural medicine, and the extraordinary healer who once walked these lands and drew on their treasures.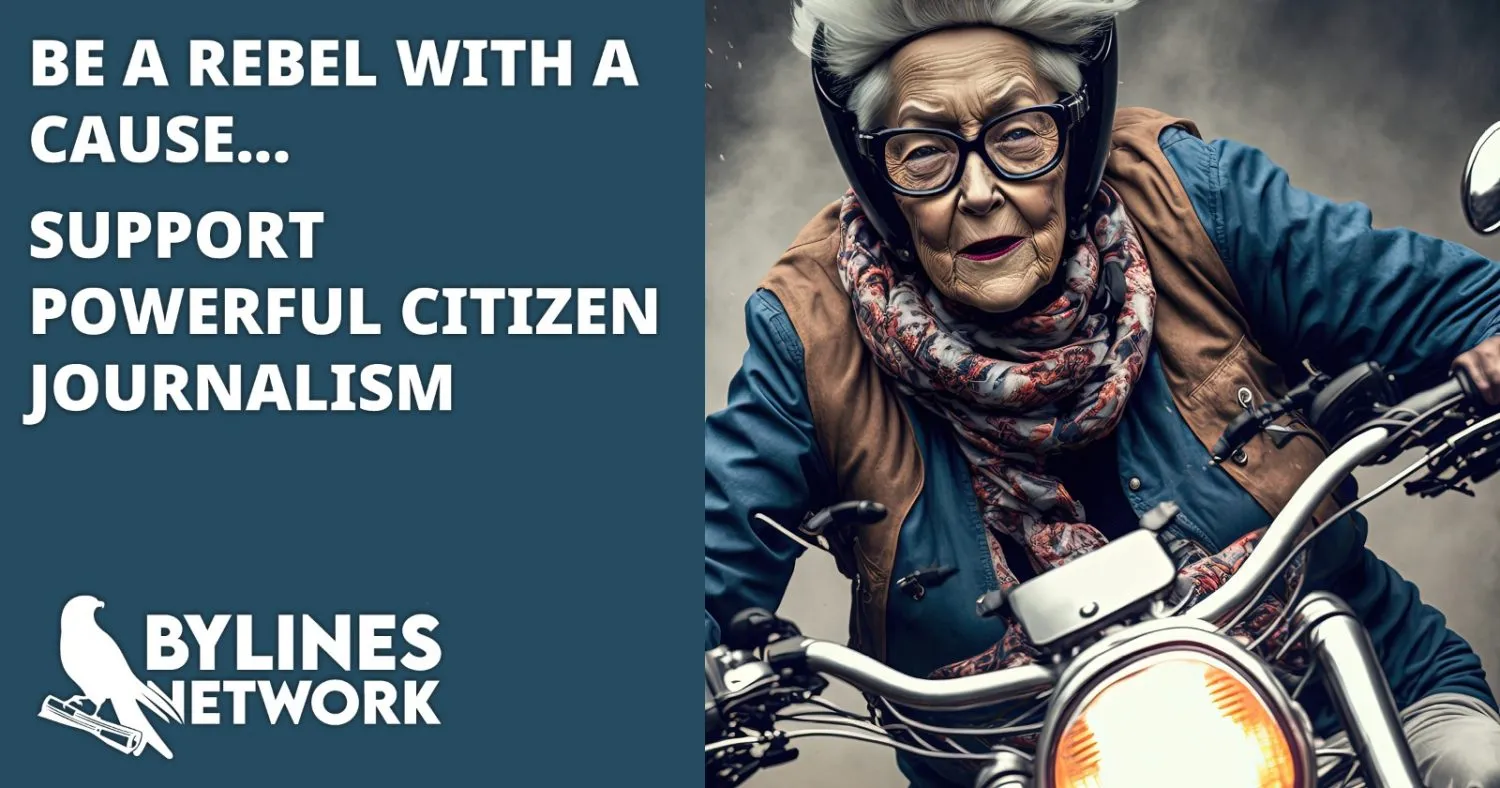 CLICK HERE TO SUPPORT THE BYLINES NETWORK CROWDFUNDER!