In the hallowed halls of medicine, where science meets compassion, the journey towards true progress begins by dismantling barriers hindering equality: equality of access to diagnosis and treatment, and of practice within the profession. Each step along the road of progress has been hard-won.
Progress relies on a succession of pioneers pushing against established boundaries. One such trailblazer was Frances Hoggan. In March of this year, the 11th purple plaque celebrating remarkable women of Wales was unveiled in Hoggan's birthplace of Brecon to celebrate her achievements. Each year the Learned Society of Wales awards the Frances Hoggan Medal to women in or of Wales who are outstanding in their fields of science, technology, engineering, mathematics, or medicine (STEM).
From Brecon to Zürich
Frances Hoggan was born Frances Morgan in Brecon in December 1843. She has the distinction of being the first British woman to receive a medical degree from a European institution. She was awarded her degree by the University of Zürich in 1870. The Medical Act 1876 at last removed gender as a barrier for admission into UK medical schools, over the strong objections of Queen Victoria.
Hoggan was born into what we might recognise today as an upper-middle-class family. Her father Richard was a curate in Brecon Cathedral, and her mother Georgina was previously married to a solicitor, before becoming widowed then marrying Richard in January 1843. Both sides of the family had some claim to local, and not so local, prestige.
Hoggan's paternal lineage included a Captain Thomas Morgan, who sailed with the East India Company. Her mother was the daughter of a Royal Navy officer who served during the Napoleonic wars, later becoming the mayor of Caerfyrddin. Georgina's grandfather was John George, the MP for Caerfyrddin from 1784 to 1803, then serving as its mayor and the High Sheriff of the county.
By January 1867, when Frances Hoggan was 23, she was ready to graduate and become licenced as an apothecarist; a chemist or pharmacist in today's language. But the establishment would not acknowledge the training she had received, due to her gender. Therefore she was not permitted to receive a licence and enter practice. Undaunted, she moved to Zürich to enrol in a more equitable medical programme.
Licenced at last
It took Hoggan only three years to complete a course that normally took six. Today, anyone who graduates with a medical degree has no barriers to practice. This was not the case for her, as the Medical Act 1858 did not recognise international degrees as being valid. She did post-graduate work at medical schools in Paris, Prague, and Vienna, returning to Britain in 1871 to work at the St Mary's Dispensary for Women and Children in Marylebone, London; now the Elizabeth Garrett Anderson Hospital.
Within two months of her return, Hoggan co-founded the National Health Society, which advocated for improved sanitation and the expansion of education on sanitary matters. In an age of cholera, sanitation, or its lack, made the difference between life and death in increasingly crowded cities.
She married doctor George Hoggan in 1874 and, in 1877, was at last admitted onto the register. She worked in general medical practice alongside her husband in London, Britain's first 'medical marriage'. They left Britain for Monaco in 1885, as George was unwell. She would not return until 1891, newly widowed.
Frances Hoggan's achievement in receiving her degree in the face of entrenched misogyny and gender-based discrimination is not the end of the story. Her many contributions to society and medicine still echo down to us all these years later. She was not only a competent clinician, but was also incredibly engaged in developing new knowledge through clinical research.
Hoggan and innovation
As part of her medical degree, Hoggan produced a thesis on muscular dystrophy, then a relatively 'new' condition. This was very well received; indeed, the university had to book a larger room to fit in everyone who wished to hear Hoggan talk about her work. This passion for medical research extended to a survey of the lymphatic system in both skin and muscle, as well as work to develop methodologies to microscopically analyse tissue extracted from a patient.
When we cut tissue thinly enough to be viewed under a microscope, it becomes translucent. In order to be able to see cells and their structures, we must impart colour through a process known as staining. But many of the dyes we use are repelled by our cells. To force them to stick we must use an intermediary to encourage bonding.
Hoggan recognised that iron could be used as an intermediary to improve the staining reaction. To this day we use iron and other metals such as aluminium in this way. Chances are, if you or a family member have ever had a biopsy or tissue excision to aid in diagnosis, pathologists reviewing your sample relied on techniques and knowledge refined by Hoggan. One of her few written pieces describing this process critiques a male colleague for attempting to take credit for her work.
Outside of her clinical research, Hogan was also a pioneering social reformer at home and abroad. She campaigned widely for the importance of female medical practitioners in the UK and in India. Cultural and religious taboos in India prevented women from seeking medical care from male practitioners, so a ban on women entering the medical field had devastating impacts on the health and wellbeing of women and children there.
A lasting legacy
"The time has almost passed away for sneering at girls desiring the advantage of higher education; and I am sure all … could point to more than one girl, no less promising than her clever brother, to whom the possibility of gaining a scholarship … would mean just the difference between a life of monotonous drudgery in an uncongenial home, and a life of honourable and useful independence"
Frances Hoggan was a major supporter of race equality and gave lectures and talks on the topic. Closer to home, she published a book in 1878 advocating for the improvement of education for girls in Wales. In 1880 she published papers calling for an improvement in the availability of public lavatories for women. She described how their lack caused stress and anxiety during menstruation and forced women to hide away during their periods. In a foreshadowing of debates still occurring now, Hoggan highlighted a lack of appropriate locations where women could breastfeed comfortably, again affecting their ability to go outside and participate equally in society.
The life of this remarkable woman is not without controversy, certainly from today's perspective. She was emphatically against vaccinations, particularly vaccines mandated by government, and wrote extensive letters denouncing the practice.
The language she used is little different to that of present-day anti-vaxxers. She claimed that the smallpox vaccine was unscientific, not clinically proven, carried risks of possible complications, and was ineffective. Of course, we now know these concerns were completely unfounded, and that vaccines revolutionised modern medicine and our quality of life.
Nonetheless, Frances Hoggan's indelible contributions to the field of medicine left an enduring legacy that continues to inspire and to help save lives. Through her remarkable journey, Hoggan not only broke down barriers for herself but illuminated the path for other women to excel in a historically male-dominated domain, contributing to true equality in medicine.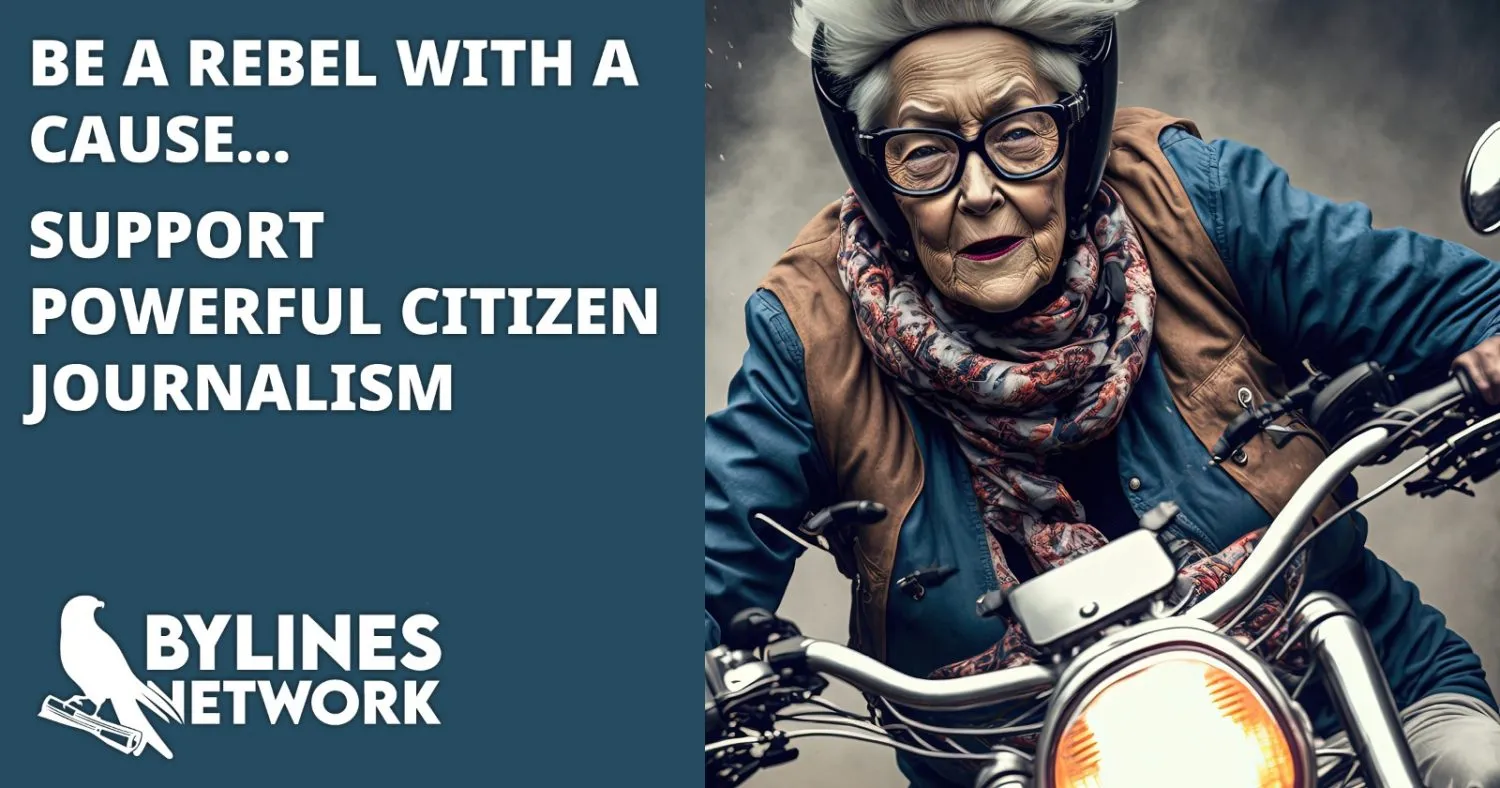 CLICK HERE TO SUPPORT THE BYLINES NETWORK CROWDFUNDER!