Griffith Jones was born in 1683 in the Teifi Valley, one of the most cultivated areas of Wales. He grew up in a godly household, as was the norm in Wales in that period. Growing up in Penboyr, Carmarthenshire he attended the local village school, whereafter he became a shepherd. At some point in his youth, Griffith had an intense religious experience, and became filled with an overwhelming desire to save souls. He entered Carmarthen Grammar School with the aim of becoming ordained.
The Wales into which Griffith was born was just over 100 years into its legal union with England. Despite over a century of formalised English authority, there was still a concern over the spiritual state of the Welsh nation. In the aftermath of the Civil War, Cromwell and the Parliamentarians were concerned by the level of support in Wales enjoyed by the monarchy and Royalist forces. In 1650, the Act for the Better Promotion of the Gospel in Wales was passed by Parliament. The Act itself didn't last long, but it hastened the collapse of the old order in Wales, and also the growth in independent forms of worship.
Propagation of Christian knowledge
The great English preacher George Fox, one of the founders of the Quakers, undertook a tour of Wales in 1657, and found an especially warm welcome in Mid Wales and South Pembrokeshire. There was a deep yearning for more knowledge and increased devotion. It was against this background that the Society for the Propagation of Christian Knowledge (the SPCK) was founded in 1699, backed by powerful landowners like Sir John Phillips of Picton Castle. Its main goal was the establishment and maintenance of charity schools.
Between 1700 and 1740, the SPCK established 96 schools in Wales, almost half being in Pembrokeshire and Carmarthenshire. By the early 1700s, Welsh society had progressed enough to allow parents with a reasonable income to send their children to school, so literacy rates were improving in those classes. It was those below that level that the SPCK was concerned with. Yet despite its success in creating schools across Wales, the SPCK had minimal impact on education in Wales as a whole.
Its progress was hindered by parents, who would rather their child begged or laboured than attend a free school and felt, crucially, that English and not Welsh should be the medium of education. In practice, Welsh was used in parts, particularly the North, out of necessity. And the SPCK did not prove completely hostile to the language, as they did in Scotland with Gaelic. The SPCK made a significant contribution to the tradition of the printing of religious texts in the Welsh language, albeit mostly translations of books written in English.
In 1707, Griffith Jones was ordained as a priest, his career having been helped along by the vicar of Clydeu, Evan Evans, and the aforementioned Sir John Phillips. It was in 1708 that Jones began to keep an SPCK school. He became a correspondent of the society in 1713 and Phillips presented him with the living of Llanddowror, Carmarthenshire in 1716. This patronage was crucial in Jones's early career, as he had the rather unwelcome habit of visiting neighbouring parishes and stirring up the religious emotions and fervour of their congregations. A habit incredibly unpopular with the incumbent clerics!
SPCK schools, as mentioned, had a policy of teaching in English, and included instruction in the 'three R's'. Jones saw the shortcomings of this when the overwhelming majority of the inhabitants of Wales were monoglot Welsh speakers and saw little value in learning English. The Welsh were not shorn of sufficient religious texts to make the word of God unknown to them. They had prayer books, and of course the Bible had been translated into Welsh into 1588. Their problem lay in being unable to read them.
Griffith Jones and Bridget Bevan
Although a highly talented preacher, Jones did not think this was enough. And certainly, in the scope of his desire to save as many souls as possible, preaching to his congregation at Llanddowror was rather limited. He felt it was essential that the population had a good grasp of catechism and that they should be permitted to read the Bible for themselves.
So in 1734, in poor health and at the age of 50, Griffith Jones conceived of a scheme for establishing temporary schools that would teach in Welsh. He would go on to assemble a small army of teachers, both male and female, whose job it would be to teach these 'vulgar sorts' to read the Bible and the church catechism. The idea was not new: every aspect of it had been discussed before. But no one had had the energy and focus to put them into place as Griffith Jones did. However, those qualities weren't enough, and Jones's schools did not operate for free, the primary expense being wages for the teachers. Luckily, he found a wealthy benefactor in Bridget Bevan.
Also born in Carmarthenshire, Bridget Bevan came from a wealthy and powerful family. Her father John Vaughan was a philanthropist and member of the SPCK who directly supported their schools in the area. She married the lawyer and Member of Parliament for Carmarthen, Arthur Bevan, in 1730. Her own financial wealth, and connections with wealthy members and patrons in places like London and Bath, allowed the schools to operate free of financial concerns.
The partnership between Bevan and Jones was so strong that, when Jones's wife died in 1755, he moved in with Bevan. She continued his work after his death in 1761, demonstrating considerable business and organisational skills over the many years she was solely responsible for these schools. In this light, her contribution was as significant as that of Griffith Jones himself.
What would become known as 'circulating schools' would have a massive impact on the life of Wales. By the second half of the 18th century, Wales was one of the few countries to have a literary majority. Griffith Jones sent yearly reports titled Welch Piety to his patrons and supporters. From those reports we can estimate that over 200,000 people had attended them by 1771.
Jone's reports served to highlight the progress of his campaign, appeal for further funding and, importantly, soothe any doubts about the use of Welsh in instruction. We must not forget that many patrons were not Welsh, did not speak Welsh, and were suspicious of any instruction not in English. Jones, however, argued that it was essential to teach in Welsh, not only for practical reasons but also because using the Welsh language in this capacity stopped it from being used in a reactionary way. 
A champion of Welsh
The schools were most numerous in the three counties of Southwest Wales, where they were held often, year after year for a quarter of a century. Aside from Flintshire, where no schools were ever recorded, the circulating schools were held in every other county of Wales. Of course, these were not schools as we know them today. They had very limited resources and pedagogy, and were completely geared to religious understanding.
Whether out of necessity or desire, Jones stated that he did not want his pupils to have ideas above their station. His intent was to create Christians and not gentlemen. The success of the circulating schools sadly widened the gap between Welsh and other minority languages not officially recognised. No such system ever existed for Cornish, Manx, or Gaelic for example.
Furthermore, the history of the schools is bound tightly together with the Methodist Revival in Wales. The regions with the largest numbers of schools were also the areas where Methodism was strongest in its revival. Griffith Jones was a friend and spiritual father to some of the great Methodist preachers, such as Daniel Rowland and Howel Harris.
However, the educational and linguistic impacts of Jones and Bevan's circulating schools should not be underestimated. It was a remarkable achievement to have created a mostly literate population in 18th century Wales; something that should be celebrated. Very few other nations could boast such success. Even Catherine the Great of Russia sent envoys to inspect the work with the aim of setting up similar schools. The contributions of Griffith Jones, Bridget Bevan, and that army of schoolteachers would have a legacy that would shape Wales for hundreds of years.
They created a legacy of a spiritual, God-fearing people who were better prepared to understand the immense changes in the world that were coming with industrialisation. But perhaps just as important was the legacy it left for the Welsh language.
It is probably difficult for us to imagine the significance of being taught and learning to read in Welsh for those people who only knew that one language. It gave validation to the Welsh language, not only as a means of instruction but also as a means of understanding religion. Additionally, it created a huge audience for Welsh literature, meaning that the case for printing in Welsh grew even stronger.
I'd argue that Jones and Bevan and their teachers created a sense of legitimacy around Welsh, preserving and strengthening the language, and challenging some of the prejudices and stigmas around it. Indeed, they should be far more widely remembered and honoured.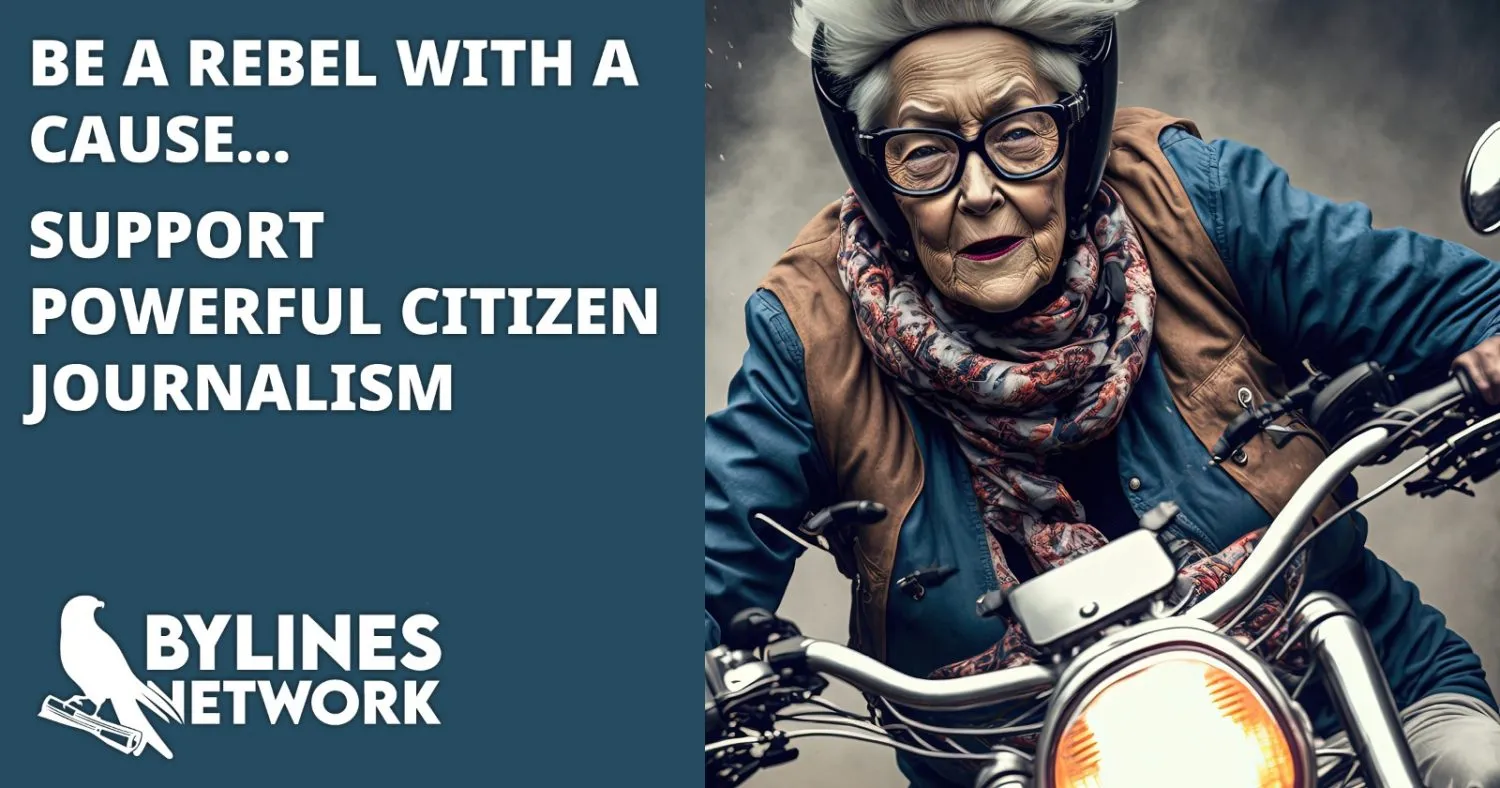 CLICK HERE TO SUPPORT THE BYLINES NETWORK CROWDFUNDER!