Is it possible to forgive someone who harms a child? What about someone who deliberately kills a child? Probably not.
Perhaps forgiveness for something so monstrous is something that exists, emotionally, beyond what most human beings are capable of. Our ability to bring new life into the world, to protect, nurture, provide for, and support children from infancy to adolescence and eventually adulthood, is one of our defining features as a species.
From shock to hatred
Few other mammalian species nurture in the way human beings do. But our vulnerability and helplessness for so many years before adulthood necessitate that we do this.
How, then, could we forgive another adult for hurting or killing a child? An act that is the antithesis of all we view as good and decent in the world. A crime against nature itself.
So how can anyone forgive the, even worse, repeated and premeditated killing of children? How can we think of it as anything other than evil?
There are few other words for it. The murders perpetrated by former nurse Lucy Letby will no doubt come to define the early 2020s, in much the same way that the murder of Jamie Bulger did 30 years ago. In both instances, shock and disbelief transformed into anger, then anger transformed into hatred.
Doing great harm
When 'Moors Murderer' Myra Hindley died in 2002, a question about her many years of incarceration was asked on the BBC's flagship ragefest programme Question Time. The episode was filmed in Cardiff. It was the late Labour Party politician Tony Benn who answered the question most thoughtfully and eloquently.
An audience member asked whether Hindley should have been incarcerated for so long (implying that it would have been better to hang her). Hangings were ceased in the UK in 1965 and formally abolished in 1969. The 'Moors Murderers' Hindley and Ian Brady were convicted of their crimes in 1966, narrowly escaping the noose.
Benn replied that, while her crimes were unforgivable, "unutterably evil", society did itself great harm by becoming lost in its hatred for her. "Hatred damages the people who hate". He urged the audience to think more deeply, rather than drink the poison of hatred. (Now-Covid crackpot and climate change denier, the professional contrarian Peter Hitchins, countered that Hindley should have been hanged. The audience applauded enthusiastically).
I've sat through court cases involving murdered children, sat with mums and dads whose children have been killed. I've counselled bereaved parents and spent hours with the victims of terrible crimes. I can only conclude that there is no other way of confronting such horror, such evil, than to treat its perpetrators as, not forgivable, but forgettable.
Who profits?
There are those who, in the coming days, as Letby fever sweeps the national press, will encourage us to go mad with hatred, with prurient horror. There are dark voices that will demand a return of the death penalty. With only a year or so to go until a general election, some strategist will be writing that on a whiteboard with a squeaky marker as you read this article.
Remember something when you read something about her unforgivable crimes. There are some columnists, commentators, agitators, populists, and chancers out there that want your anger to spill over into hatred.
It will help sell newspapers and generate clicks. It'll capture attention. It will further the agendas of people who couldn't really care less about the murderer, or the victims. People who don't care one way or another about justice, injustice, or anything else.
Above all else, the people who want you to make yourselves sick with hatred don't care a fig about the families of the babies that were murdered. If they did, 90% of news reporting of this dreadful story wouldn't exist at all.
Be shocked, be sorrowful, be appalled. Why wouldn't you be? But please don't hate. It will only fill your life with poison.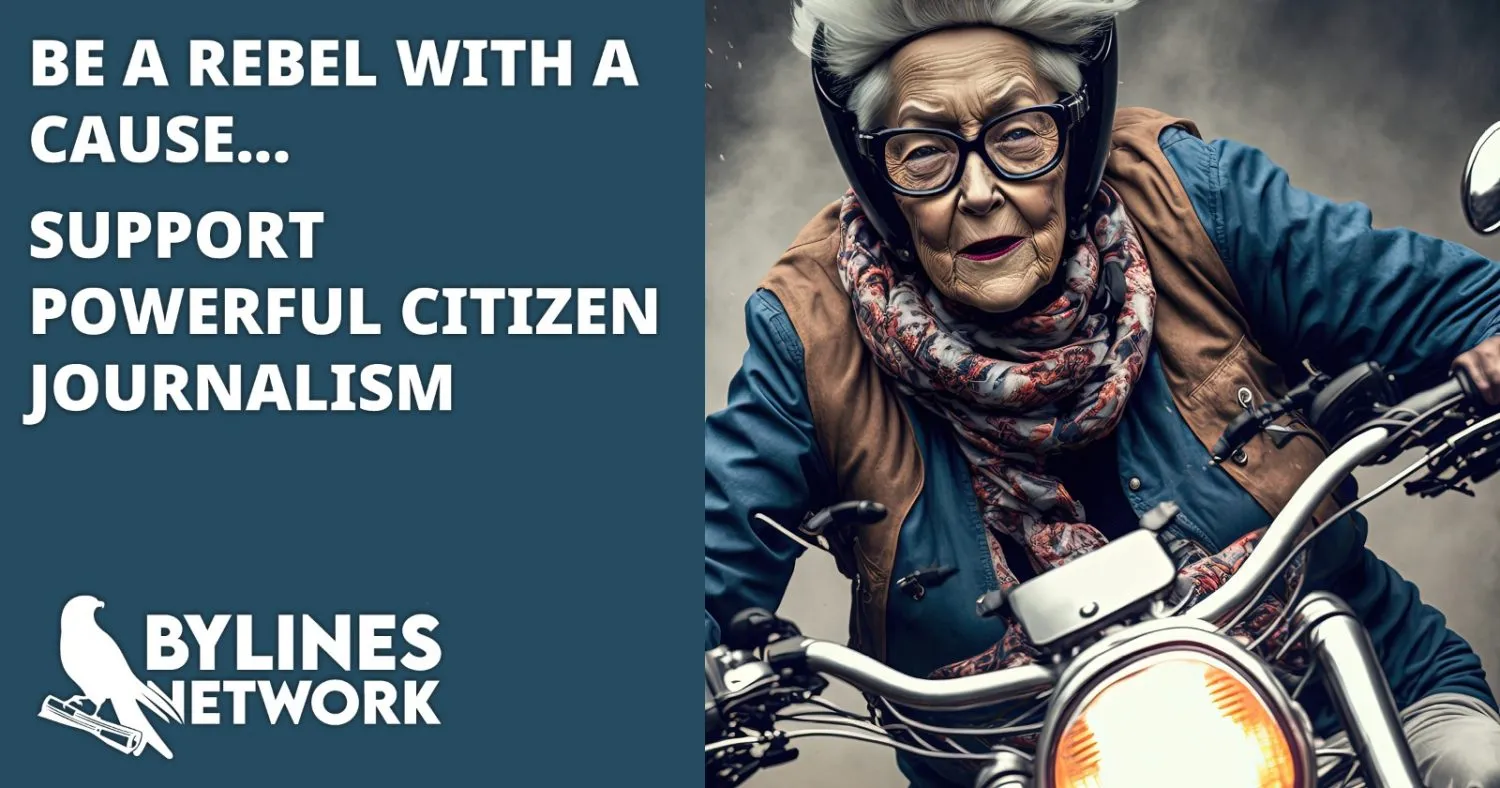 CLICK HERE TO SUPPORT THE BYLINES NETWORK CROWDFUNDER!