According to social media, October is 'spooky season' – a whole month dedicated to scaring ourselves silly and decorating our houses with pumpkins and garlands of witches. A time to think of the dead, the past, our own inevitable demise … and what we might do if we had knives for fingers.
For any community, society, or nation to fully realise and understand itself, it not only has to look forward to what it could be, but to look to its past: what it once was. To what makes it unique, creates a shared experience, and gives it the power and identity of a nation. How does Halloween, or Nos Galan Gaeaf, fit into that for Cymru?
Nos Galan Gaeaf
Halloween wasn't always like this; it's only recently changed, due to the ubiquity of American culture in our media over the last few decades. A skewed mishmash of Western European traditions is now viewed through the lens of corporate desires. Sell, sell, sell.
And preferably sell pumpkins, a squash native to North America, now a crop with only one purpose here in Wales. (Except for my friend from the Swansea Valley who bought an enormous pumpkin at a farmer's market and lived on pumpkin soup for a full month). Of course, these days they're also inexplicably used to flavour coffee.
But across Wales, 31 October has long been Nos Galan Gaeaf, or All Hallow's Eve, the night before All Saint's Day. Yes, there was some spooky stuff going on. In some areas a tailless black pig would scare children into their beds, and the ghosts of the recently dead would be seen on stiles and at crossroads. These were not hauntings, but chances to say goodbye: to leave the old year behind and start afresh.
Due to some jiggery-pokery with the Gregorian Calendar, Nos Galan Gaeaf also fell on New Year's Eve. You find this across the fringes of Western Europe. The Isle of Man still celebrated 11 days later, according to the Julian Calendar. Vikings were a bit earlier, as the seasons changed a little sooner further north.
Common strands
But before it was transposed onto the Christian calendar of saints' days, Nos Galan Gaeaf meant the end of the harvest, of a period of intense work, and the end of the victory of summer over winter. In a country like Wales, defined by agriculture and the whims of the weather, getting in a decent harvest was a great cause for celebration.
These sorts of shenanigans happened across the Celtic fringe and in some parts of the North of England, areas often previously known as Briton. But each Celtic nation did it their own way, according to their own needs and environment.
There was no one Welsh way to celebrate. Wales is made up of many communities with different characters and needs – something modern governments continue to fail to notice – but there are similarities. Obviously, there was drink to be had, despite the best efforts of the Methodists, and feasts, music, and dancing. And there were two common strands: guising and divination.
People have always loved dressing up, so it isn't surprising that Nos Galan Gaeaf was a prized chance to do it. Cross-dressing was popular, or boot blacking, rags, or masks. Anything to disguise you and make you look sinister would do. Bands of young men, guised and buoyed by drink, would travel house to house to scare away bad spirits in preparation for the new year.
Turnip time
The nature of that bad spirit changes from village to village, although that pesky black sow – Yr Hwch Ddu Gwta – features heavily in songs. The men would carry sticks, often with turnips on the end, and bang on doors and sing to see to unwanted spiritual residents. This wasn't the demand for sugar by menaces we see with modern day trick-or-treating but a service, like annual spiritual window-cleaning. They'd be paid with money or drink depending on performance.
With so many spirits at large for a night, it'd seem churlish not to ask them your future. There were as many ways of divining as there were villages, but they included making a special cake and sleeping with it under your pillow so you'd dream of your future. Or placing corn near the fire so they jumped, to see where they landed, and who landed near who.
The main question asked of spirits was, "Who will I marry?", or sometimes a more oblique question about their profession. Girls still do it today at sleepovers, though I think it's more which one of BTS it will be than "Tinker, tailor, soldier, sailor …".
So what does larking about with a turnip and finding a husband have to do with an independent Wales? Well, to know who we are, and will be, we must look at who we were. While children in plastic masks knock at the door demanding sweets, let's pause and consider the true meaning.
Think about celebrating the bountiful harvest Wales provides us. No longer just turnips but all crops; fish, energy, water, people. And about how we protect and celebrate them, make them work for Cymru. Not letting another nation, with another attitude to what the land provides and who it should benefit, take them from Cymru without a by-your-leave.
The bounties of sovereignty
Consider how, as the old year ends and winter approaches, we can help our neighbours and communities. They might not be as happy with a drunk boy singing a song at midnight as they were, but we can still help. We can drive the difficulties of the last year from their homes, help them look forward to a happy, healthy winter. It's so important in a dispersed population such as in Wales, in the face of Westminster's ignorance of anything outside urban London.
Most importantly, think about who you want to marry and how you can use the next year to make it happen. We're no longer girls with little say over who they married – we can choose. And if a marriage isn't working, we can leave. So as the year ends, and you put cake under your pillow, ask whether you might want a separation.
Does Wales, with its bountiful harvests, lack of bad spirits, and close communities, want to be married to Westminster, which would take that bounty and divide those communities? Or will you dream of a single life, for a Wales free to celebrate its own identity, make use of its own harvest, always looking forward? A Wales that's free to choose and forge its own relationships?
If you really want to experience Nos Galan Gaeaf, ditch the pumpkin and go for a turnip. Hollowing it out with a spoon will give you plenty of time to think about what you want for Wales in the year to come!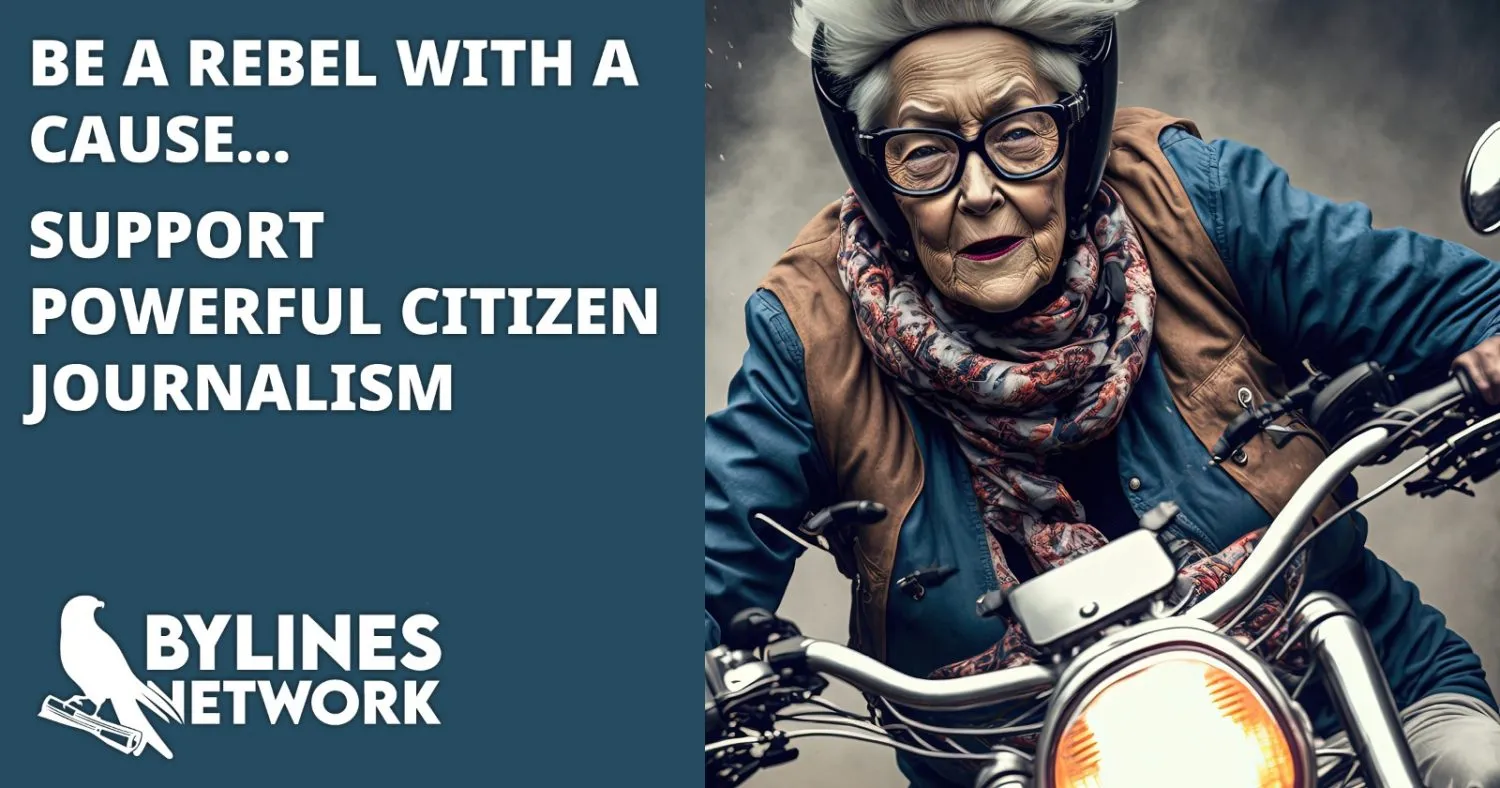 CLICK HERE TO SUPPORT THE BYLINES NETWORK CROWDFUNDER!