The change in tone and the calm coming from Plaid Cymru recently are plain for all to see. The custodial leadership of Llyr Gruffydd appears to have brought a temporary peace to a party in turmoil. However, its inability to adapt has laid bare a continuing struggle to find its footing within Welsh politics. It's hard not to compare its fortunes against the SNP, or even Welsh Labour, which has enjoyed power for far longer than is healthy for any democracy.
Adam Price's "mature politics" felt overly optimistic concerning an adversary that only really cares about staying in power. His good intentions should not be dismissed. But the determination with which the party's direction has been pursued has clearly seen concerns and reasonable criticism sidelined. This has exposed the rigidity of the party leadership and an entrenched culture of groupthink, leaving the organisation poorly equipped to tackle both internal and external challenges.
Good intentions
It's fair to say that over the last 20 years Plaid Cymru has struggled to find its place in Welsh politics. The SNP managed to secure its first government in 2007. Yet it would be another decade before Plaid followed suit and independence became an official position of the party. Since devolution we've seen the Labour Party not only rebrand itself as 'Welsh Labour' in Wales, but also embrace a positive stance on the Welsh language; the founding raison d'être of Plaid Cymru.
The party then had no unique message to send to the voters it wanted to win over. There was nothing to set it apart from its Labour opponents beyond not being considered an establishment party by the politically engaged. However, even the latter is debatable. The point of devolution was to turn the anti-establishment into the establishment, and this is something we've seen more clearly in the last few years.
When Adam Price took the top job there was a flurry of excitement, after the sustained electoral stagnation of the Wood years. The thought of Plaid officially adopting independence, and a powerful speech at Cardiff's Independence March, were certainly the morale boosters the movement needed. However, the difficulties with Plaid's vision and strategy were again laid bare during the 2019 General Election.
Plaid Cymru focused on a pro-EU message when that wasn't a central topic in the media. This meant the party wasn't at the forefront of the public consciousness. So who was this strategy targeting? Creating a unique message was always going to be difficult, but ultimately using the election to launch the party's support for EU/Single Market membership through independence was a missed opportunity.
A party that truly embraces a new core goal will make sure every opportunity is utilised to communicate that objective; an EU referendum can only be delivered through independence. A beneficial relationship between the EU and Wales can only be negotiated by an independent Wales.
Mature politics
The Co-operation Agreement is certainly a move away from intent and into the realms of action. But it's hard not to compare any relationship with Labour to the parable of the scorpion and the frog. No one can deny that free school meals are an achievement in Wales. However, that should not be used as a shield to divert from questions over the ability to gain recognition for any policies that are enacted. If Plaid continues to struggle to make its voice heard, then the next Senedd election will be a gift to Mark Drakeford's successor. Labour is in a better position and knows it.
There are also questions to consider regarding Senedd expansion. Do we need more politicians? Yes. Should an independence-supporting party have agreed to an arrangement that makes it even harder to gain a majority? No. Should it have agreed to a continuation of the D'Hondt method? Absolutely not. The idea of "mature politics" is noble, but ineffective in our present environment.
Labour created 'Welsh Labour' to be the party of Wales, and its willingness to treat with Plaid shows it does not believe the party to be any kind of threat. The local election results and polling suggest that it's absolutely right.
Wales must have control over its own resources! Wales must have powers over justice and broadcasting! These cries have been central to the party's messaging over the last few months. But as in the 2019 GE campaign, this fails to mention Plaid's core goal: independence. It's important these topics are raised within the context of independence. Asking for more powers without mentioning independence only affirms the state's belief in its dominance. Talking about independence encourages debate. And the more Plaid talks about it, the more it can shake off the legacy of still being the 'Welsh language party'.
Of course, this is also dependent on the party's policies where the media is concerned. An independence-supporting, anti-establishment party must learn to play the media. Building that profile is a campaign unto itself; we can see what gets the media frothing. So the party and its representatives needs to be provocative and disruptive. Look at how the media obsesses over Jeremy Corbyn, Harry Windsor, or – more recently – Michael Sheen. We can learn from this.
The path for Plaid Cymru
There has been an ever-increasing feeling that if you rock the boat you'll be ignored or shut down. Social conformity within political parties is now the norm. Peer pressure influences the behaviours, beliefs, and judgement of individuals to fit within the particular dogma dominating an organisation. It can lead to individuals sensing an expectation of conformity to that perspective to progress within the organisation.
Everyone being on the same page isn't necessarily a bad thing in a stable situation. However, it can stifle diverse, creative, and critical thinking, resulting in a limited ability to adapt to changing situations and challenges. This is doubly so for political parties and leaders under pressure to make gains.
This often leads to those problems getting gradually worse. And the proof really is in the pudding here, isn't it? When concerns raised over decision-making are shut down by the leadership, then those supporters and members become disenfranchised. If you don't listen to their concerns, those people are open to exploitation by those who use disenfranchisement for their own purposes.
Where Plaid Cymru goes from here is a question on everyone's lips. This isn't just about the culture that created these issues, but also the culture that ignored them. The Co-operation Agreement seems like a tacit acceptance that the party isn't going to form its own government. This apathy and lack of ambition does a disservice to those who've come before and those who campaign so hard at election time.
Rhun ap Iorwerth was confirmed as the new Leader of Plaid Cymru yesterday. He was long a member of the media establishment, and his acceptance speech had a strong focus on inclusion, equality, and cooperation. He must genuinely encourage new voices and diversity of thought to reignite cooling ambitions. If he doesn't, he's as much a part of the problem as his two predecessors, and nothing will really change. It's always been Plaid Cymru's game to lose.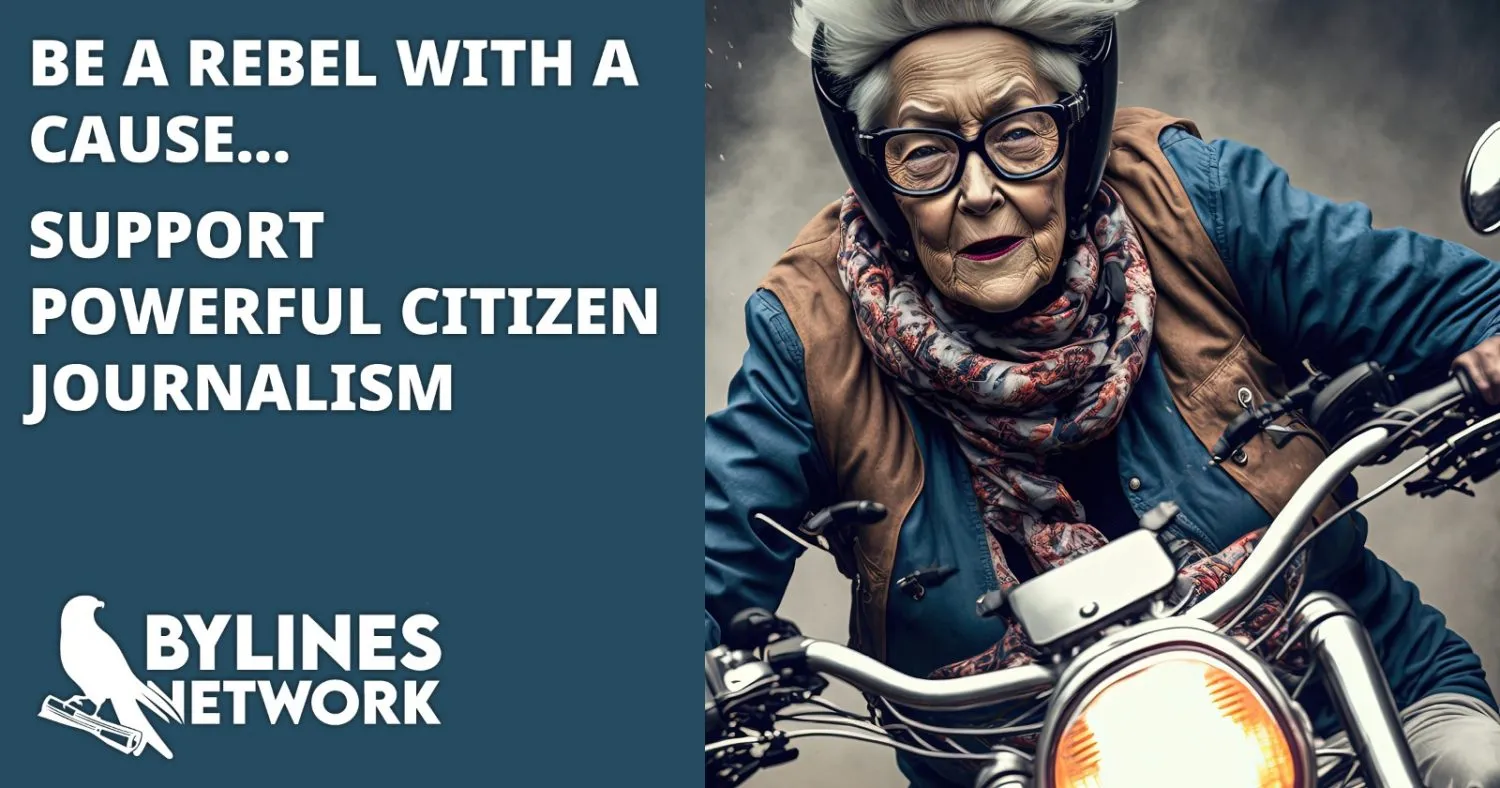 CLICK HERE TO SUPPORT THE BYLINES NETWORK CROWDFUNDER!