How do I start this? A heads-up? An apology? A warning?
Look, son, I know it will be poetically embarrassing for you. If it helps, I have been through it, too. My Mam, your grandmother, was always bursting spontaneously into poetry. It was always poetically embarrassing for me, and often painfully so.
A sweet little doll
Mam had a poetry book she had owned since she was a young girl. Her favourite poem was about a doll. "I once had a sweet little doll, dears." After all the years I still clearly remember the words. I googled them recently, they're from a poem in the The Water Babies by Charles Kingsley. In her final years, when she could barely remember what had happened in the day, she was always word-perfect on The Song of Madame Do-as-you-would-be-done-by.
So, son, if you want to apportion blame for poetical embarrassments to come, please do not hold me solely responsible. It is at least in part due to your grandmother. Though Mr Jenkins, who we knew as Biffa, my English teacher at Bridgend Boys Grammar School, played a not-insignificant role.
I am not sure how it happened, but as I grew I found myself reading. And often, despite myself, remembering verse. It grew to become an eclectic mix. To paraphrase a Kipling poem that has aged badly:
Some, of course, came, from O-Level English classes of the day. Shakespeare, Byron, Herrick, Tennyson. My favourite by the latter came from the chapter heading of a geology textbook.
The hills are shadows, and they flow
From form to form, and nothing stands;
They melt like mist, the solid lands,
Like clouds they shape themselves and go.
Tennyson was a fine poet with strong geological instincts. My favourite from Shakespeare, though not from school days, was the wonderful Sonnet 30, "When to the sessions of sweet silent thought, I summon up remembrance of things past," and so on. I could never quite decide if it's a poem about gratitude or perspective. Perhaps both?
Versifiers
The term 'versifier' I think was intended as a pejorative, but a couple so-called would be included in my anthology. Is it acceptable these days to admit to liking Kipling? I first came across one of his verses in the title of the biography of the world record distance runner Ron Clarke. "If you can fill the unforgiving minute / With sixty seconds' worth of distance run …".
Without seeking to justify some of his Kipling's views, I found much to admire in some of his verses and particularly liked The Lost Legion. Surely Kipling must have spent some as an exploration geologist, too.
I once quoted another versifier, G. K. Chesterton, to my poor companions on a bike ride. "Before the Roman came to Rye or out to Severn strode / The rolling English drunkard made the rolling English road."
And we cannot forget Spike Milligan. "Said a tiny ant to the elephant," or, "A baby sardine saw her first submarine." Versifying at its very best!
A real poet
I first came across R. S. Thomas's work while browsing in a book shop in Perth, Western Australia. The volume was called Laboratories of the Spirit. One poem from that book, Mediations, is a favourite: "Bring your lenses to the worship of my dimensions: far out and far in, there is always more of me in proportion." It's very scientific. I have made a pilgrimage to the church of St Hywyn in Aberdaron where he served.
Tomás, if it's any consolation, your big sister Vivien also suffered my poetically embarrassing random quotations. But she did quote a line from Gray's Elegy in her thesis on offshore diamond mining in Namibia: "Full many a gem of purest ray serene, / The dark unfathomed caves of ocean bear." And later she included Lewis Fry Richardson in a PhD thesis: "Big whirls have little whirls that feed on their velocity, / and little whirls have lesser whirls and so on to viscosity."
That was his play on earlier words from the 1915 poem Siphonaptera by Augustus De Morgan: "Great fleas have little fleas upon their backs to bite 'em, / And little fleas have lesser fleas, and so ad infinitum." And that is itself a rewording of a 1733 poem by Jonathan Swift. Nevertheless, it's a rare poetic insight into the esoteric world of fluid dynamics. And it shows you that words, words and words, they get passed on. Especially in Wales, perhaps.
So Tomás, if you are able, please bear with this poetically embarrassing tendency for now. Possibly, eventually, you may come, in your own way and your own time, as I did, to appreciate the poetry gene for the gift it was and is.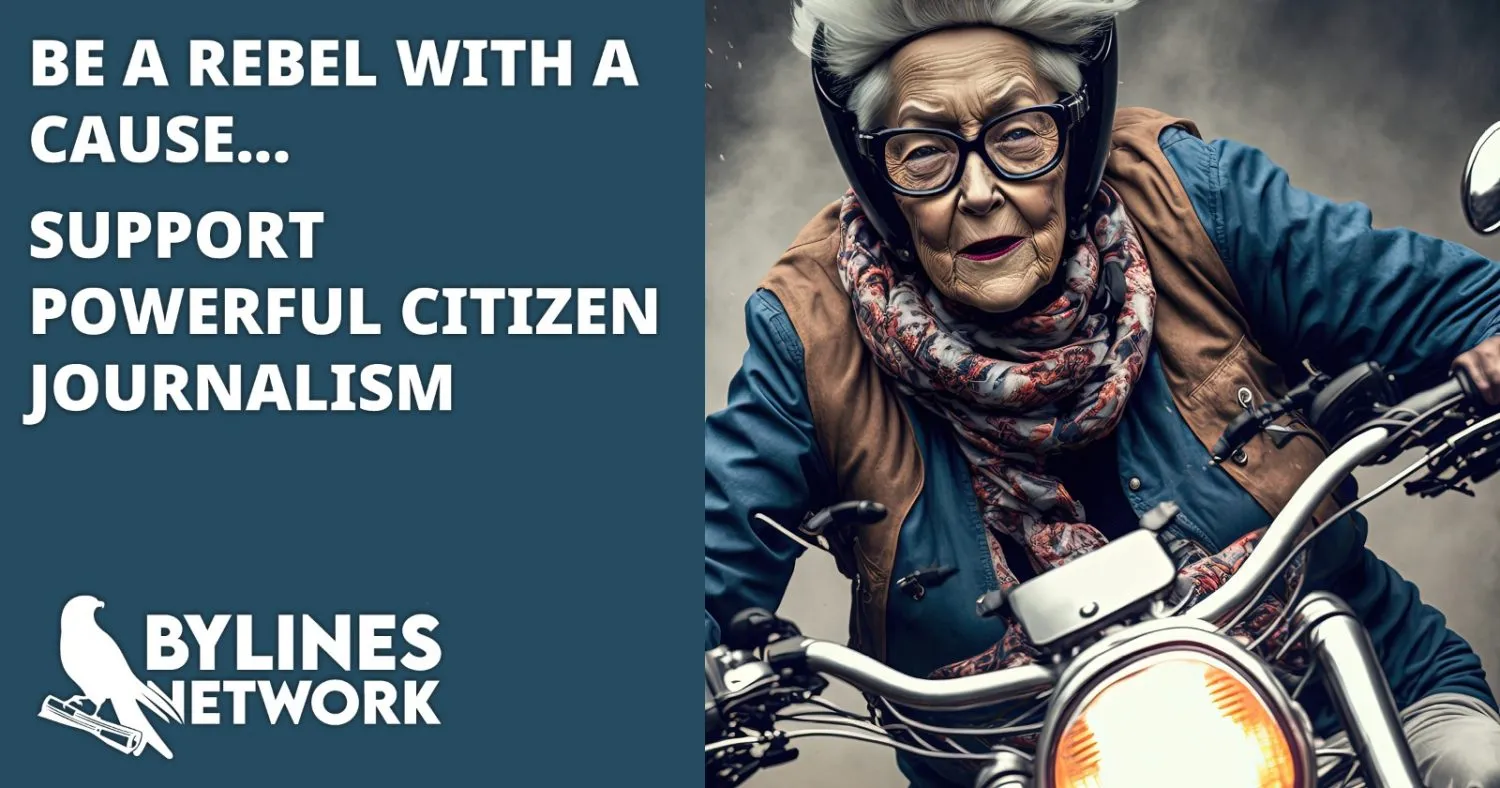 CLICK HERE TO SUPPORT THE BYLINES NETWORK CROWDFUNDER!