Everyone with a passing interest in medicine or science will know that Edward Jenner was responsible for inventing the modern vaccine. He is said to have made the monumental discovery by observing that milkmaids previously infected with a disease called cowpox were far less likely to die from another disease: the dreaded smallpox.
Many of us will have been taught that, prior to Jenner's eureka moment, there was nothing to be done against smallpox other than hope your immune system was strong enough to fight it off. But is this actually true? A collection of letters written by doctors working in Haverfordwest, Pembrokeshire, in 1723 may show that the widely accepted stories are far from being the whole truth.
The variola virus
Before we explore the role of Pembrokeshire in one of the most pivotal struggles of humankind, it is worth taking a look at smallpox. And in particular, why its eradication has been one of the most monumental achievements of our species.
Smallpox is a highly contagious and deadly disease caused by the variola virus of which there were two main strains. Major was the most common and infectious variant, while the minor strain was both less common and less deadly. It plagued humanity for centuries, with ancient Egyptian mummies showing traces of the infection. It caused widespread outbreaks, with significant suffering and death.
Smallpox is characterised by the development of a distinct rash of raised bumps on the skin. These progress through different stages including fever, headaches, body aches and, ultimately, the formation of fluid-filled blisters that scab over and leave permanent scars. Mortality rates from the disease could reach up to 30%; however, in some localised outbreaks mortality could be even higher.
The disease is primarily transmitted through respiratory droplets, making it highly contagious. Its spread was particularly high during the colder months of winter, as people huddled together indoors for warmth and shelter.
Vaccination involves using a weakened or inactivated form of the disease-causing agent, or sometimes a component of it, to stimulate the immune system without causing the disease itself. What did Edward Jenner develop, and how did this help to eradicate smallpox?
In the case of smallpox, a similar but less dangerous virus called cowpox was used for vaccination. This cowpox material was inserted into the skin through a small scratch, prompting the immune system to recognize and fight the virus. The immune response generated by the vaccine created protection against smallpox, just as if the person had been infected with the actual smallpox virus.
Smallpox stories
It is worth recording for posterity the names of those involved in this pioneering experiment. The cow providing the initial sample of virus was a Gloucester called Blossom. The infected milkmaid was Sarah Nelms, and the young boy infected with material from her cowpox pustules was James Phipps.
That's the story taught in schools, colleges, and universities across the world. It bestows on Jenner almost divine inspiration in coming up with a world-changing scientific discovery on his own. This overly simplistic view of scientific discovery is problematic. It often results in the erasure of valuable contributions made by other individuals and communities, sometimes preceding the main 'discovery' by centuries. Such is the case with smallpox prevention, which leads us to Haverfordwest.
Jenner's experiment happened in May 1796. But by this point communities across the world had used an alternative form of inducing immunity for generations. This method was more dangerous than vaccination, as it used live smallpox virus. Known as variolation, the process involved removing pus from a smallpox pustule on an infected person, then making an incision in someone else's arm and placing the material under their skin.
Variolation was said to be introduced to Britain in 1721 by Lady Mary Montagu, wife of the British ambassador to the Ottoman Empire, who saw it done by families in Turkey. Her importation of what was perceived as a novel approach caused the secretary of the Royal Society to conduct a 1723 survey of its effects.
At this point in our tale we introduce two Welsh physicians: Richard Wright and Perrot Williams. Both worked around the port of Haverfordwest and supplied evidence to the Royal Society that the 'new' technique of variolation had been carried out in Pembrokeshire for over a century.
Buying the smallpox
We can learn of variolated people from their letters. A group of school children were inoculated together, and a 90-year-old man was inoculated as a child by his mother, who herself underwent the procedure. Perrot investigated rather than relying on hearsay, finding children who were recovering from recent variolation. The practice was so established in Pembrokeshire that Wright described it as "a very ancient custom". It was known as "buying the smallpox", due to parents paying infected individuals to extract smallpox pus.
We have no way of knowing whether the practice was native to Pembrokeshire or arrived there somehow. The letters stress that parishes with the highest rates of inoculation like Llanismel and Marloes were associated with waterways. So it is tempting to think it arrived via trade, or a local going on a voyage and bringing home a life-saving practice.
We will never know the name of the first person to inoculate. But it is clearly crucial to move beyond the 'great man' theory of scientific discovery, to fully acknowledge the local contributions shaping our understanding of diseases like smallpox. Yes, Jenner made an important discovery. But he built on generations of work by others, including the fishing communities of Pembrokeshire.
By recognising and treasuring local contributions we gain a more comprehensive and nuanced understanding of the collective effort required to combat diseases. They remind us that progress is often the result of collaboration, diverse perspectives, and the dedication of countless individuals at various levels of society. Embracing this broader perspective fosters appreciation for the interconnectedness of achievements, and honours the role played by communities in shaping the course of medical history.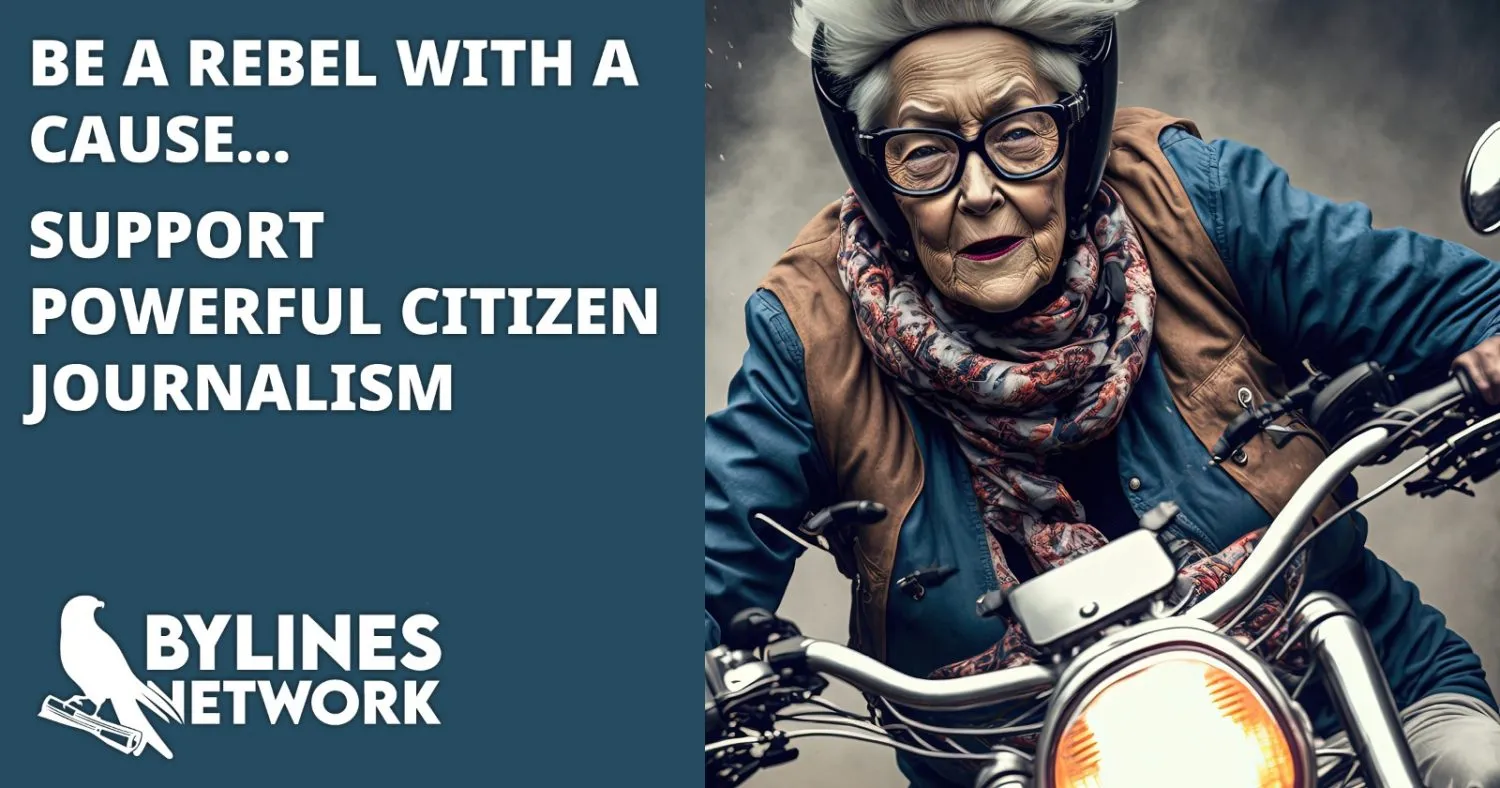 CLICK HERE TO SUPPORT THE BYLINES NETWORK CROWDFUNDER!