Virgin Media customers with a landline telephone as part of their package are being charged for calls they didn't make. Virgin Media have been aware of this issue for years.
Yet some customers, including people who never use their landline, are still being met with the insistence that the calls were made. The phantom calls are somewhat hidden from itemised billing as they're each under 50 pence. The only way to identify them is to monitor your account prior to the final bill being issued.
Do you need the police?
The calls are often 'made' to a non-existent number, 01230 000 000. Or they mimic the local area code of the customer – 029 (Cardiff), 0114 (Sheffield), 01392 (Exeter) – but the rest of the number doesn't exist. If Virgin Media doesn't insist the calls were made, it says the issue was caused by 'crossed phone lines'.
A few weeks ago I received a call from a withheld number. The caller was polite, and said he'd had a missed call from my number. I knew the call hadn't been made and was a little abrupt in my denial. After all, like many people, I only ever receive scam calls these days. The caller pushed a little. I again, a little more abruptly, confirmed no call was made.
Then, to my surprise, I was asked, "You don't need the police?" I confirmed that I did not. I thought this odd at the time, and wondered if the police had misdialed, or whether I'd be visited by them.
A few days later I had a similar call. Again, the caller insisted he had a call from me, I insisted no call was made. I tried that 1471 trick to see who was calling but then there was no dial tone, just static. Being then unable to make or receive calls, I figured it was part of the scam, keeping my phone line open. I left it a few weeks, then decided I should get Virgin Media to fix the line. It was still just scrambled noise.
Start with the bot
In this age of connected people, contacting a communications company is almost impossible. You have a better chance of getting an audience with the Pope. Start with the bot. You explain the issue. Select an option. Re-explain the issue. Select an option. Explain the issue again. Select another option. The helping bot is not helping. You're put on hold. You keep the chat open, only there isn't any chat.
I eventually found a number to complain to. After waiting in a queue, I eventually got through to a call centre. The man didn't seem to understand my issue, but finally said he'd send some gadget I should put on my phone. This would mean it was no longer on the old copper cable system, and calls would be made over the internet.
I explained I was being charged for calls my phone couldn't possibly have made because it wasn't working, and in any case the numbers were fake. He promised to refund my previous month's call charges without a quibble. But he couldn't answer the question: "How is it possible I'm being charged for calls to numbers that don't exist?"
The gadget arrives. It doesn't work. Cue another saga of trying to get through to an actual human being.
I explained two issues. Phone not working. Being charged for calls when the phone is not working. She promised an engineer would visit. As for call charges, she insisted fake numbers had been called. She said I can see calls were made only days ago to 01230 000 000. I must have made them, that's why there are charges.
I insist it's a non-existent number – it cannot have been connected, therefore cannot be chargeable. But it seems that even if you 'dial' a phantom number you're charged. Nonsense, of course. She agrees to refund the 26 pence in this instance. She still doesn't comprehend that the number doesn't even exist.
"have 2 calls that i have once again not made but now i dont even have a phone connected up to anything no line connected and no phone plugged into the hub yet calls are still somehow being made on my account the day after the enginner came around checked it and disconnected it"

Complainant on Virgin Media forum, 23 January 2023
Virgin Media only?
From a search of the web, it seems only Virgin Media customers complain about these issues. The 01230 number is frequently mentioned. Those who query it in the firm's online 'Forum' are often diverted to a private message and the public conversation ends.
Many complain that Virgin Media insist the charges are valid. One customer complained in July 2021 of being charged over £50 for such calls. Some say random calls were made to emergency services; this would explain the call to me questioning if I needed the police. One customer said the police actually turned up at their door.
Another customer wrote that an engineer visited and said it was down to old copper wires being crossed. As they added, that doesn't explain why this issue, in particular the calling of fake numbers, was occurring from Sheffield to Exeter to here in Wales, only affecting Virgin Media customers and those being wrongly billed.
Looking up the 01230 number on the website 'Who Called Me' reveals it was first reported six years ago! The initial comments there were that calls from that number were said to be from BT. However, a larger number complained, around three years ago, that they were being charged by Virgin Media for calls they hadn't made.
Checking with the communications regulator Ofcom revealed that the area code 01230 is unused. How is it, then, that Virgin Media Customers can be charged and not believed?
I've persisted with the complaints department at Virgin Media. The response from the 'Resolutions Team' so far is an insistence that the 'charges are valid'. But there's no explanation forthcoming as to how it's possible to add numbers to customer billing that don't exist. Or how people, including the police, can have a missed call from you that you didn't make. How much is this costing police services?
And it's impossible to know how much money is being paid to Virgin Media by customers who aren't checking their bills carefully. Individual calls under 50 pence, whether or not actually made, can really add up. Many may not even know that their phone bills, and therefore bank accounts, are haunted by phantom numbers.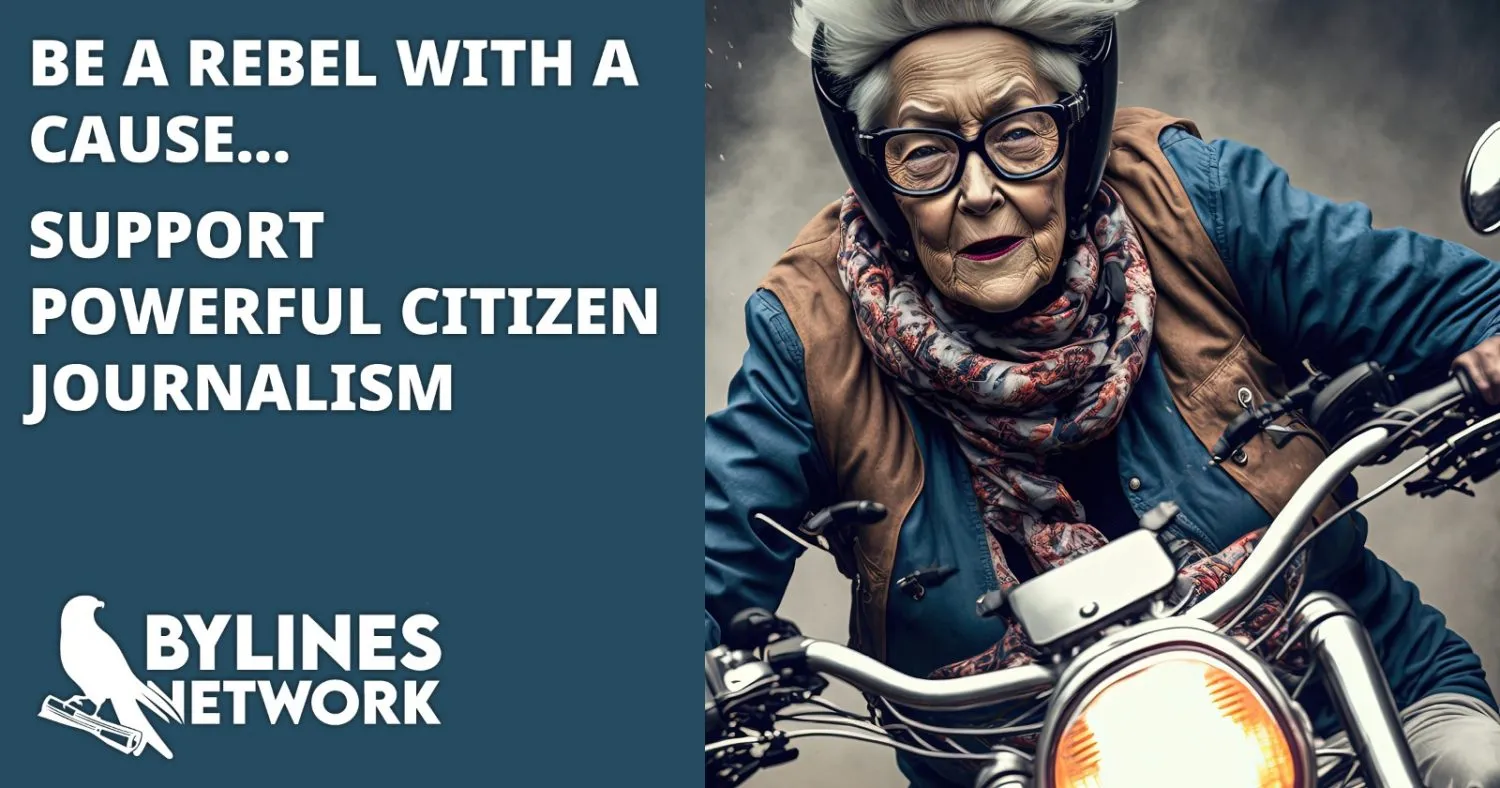 CLICK HERE TO SUPPORT THE BYLINES NETWORK CROWDFUNDER!