"When you say something against the Welsh Labour machine, all doors shut on you."

Sam Smith Higgins, Covid-19 Bereaved Families for Justice Cymru
Compared to the big challenges that Wales faces – economy, wage levels, NHS, homelessness, child poverty, climate change, education, voter apathy, infrastructure – the Welsh home fire cladding crisis must rank at the lower range of political difficulty. With over 160 residential buildings impacted, the origins of the scandal are well-known. Developers and builders systematically flouted lax building and fire safety regulations on an industrial scale. It's another classic UK corporate rip-off. Honest citizens who did everything right were duped.
Welsh Government response
Against this background, Welsh fire cladding victims expected a positive and helpful response from the Welsh Government. After all, South Wales is enjoying an enormous house building boom. The culprit developers are benefiting from major planning permissions and have made huge profits over the last decade. Justice would be decisive and swift!
How naïve we were. As our developments are privately and commercially owned, officials could only act as "facilitators" between the parties involved. Other warning signs that we'd soon face a political battle followed. In one notable conference call in 2020, we were told by a government official that private Welsh leaseholders were deemed to be "well-off". This casual throwaway comment would prove ominous. Two years later we learned that the Welsh Government was operating a two-track approach to building safety remediation.
The situation is best illustrated by Redrow's Cardiff Bay Celestia development, built 2006–2007. Leaseholders have been battling Redrow over serious build defects since 2010 and are currently involved in litigation with the company. A short walk from Celestia and built at the same time, Aquilla House is a social housing development. In 2021 its wooden cladding was replaced with new fire-retardant materials. £1.95mn of fire remediation work was funded with public funds by the Welsh Government.
The same approach has since been applied to other impacted social housing developments across Wales. We have repeatedly asked if the Welsh Government intends to legally pursue the original builder, Laing O'Rourke, to recover taxpayer monies, but have never received a reply.
Welsh Cladiators support any fire- or build-defective building being remediated. Fire does not discriminate. What's disturbing is the continued failure of the Welsh Government to introduce any protective legislation or sanctions against developers to support private leaseholders. Repeated appeals to curtail planning permissions and introduce Welsh laws have been dismissed by Minister Julie James. Instead, she is relying on a loose developer legal contract that lacks specifics, limits remediation to fire-related defects, and – critically – lacks any enforcement processes.
Welsh Labour response
We also feel we have been disenfranchised by elected Labour politicians in Cardiff Bay. As the crisis escalated in 2019, Vaughan Gething was the Welsh Government's Health Minister as well as the Senedd Member for Cardiff Bay. Many Bay victims decided not to trouble the minister, given the onerous Covid-19 challenges he was then facing. However, when Mr Gething instead became Economy Minister in 2021, we soon discovered he was not interested in proactively supporting his long-suffering constituents.
Cardiff Labour councillors would also follow this indifferent approach. Over the last five years we have held several major public protests from which Welsh Labour representatives have been largely absent. An effort by Cardiff Liberal Democrats to set up an All-Party Political Group (APPG) in Cardiff Council on the crisis was derailed by lack of co-operation by Cardiff Labour councillors and their officials. It was clear that, for unexplained reasons, our plight was being ignored by Welsh Labour.
In one notable exchange with a Welsh Labour politician, we were berated and urged to stop being so publicly vocal and critical. We have since noted that this is a common characteristic of Welsh Labour politics; it doesn't pay to publicly complain. You're expected to remain silent and hope that elected representatives will work quietly in the background to help you. Our brutal reality was that the politicians never came back to us. Six years after the Grenfell fire, our homes are still fire-defective and we have no idea when they will be remediated.
This political indifference has been replicated across the wider Welsh Labour landscape. Senedd Labour members regularly tweet across a range of issues from greyhound wellbeing to the Welsh youth parliament to the war in Ukraine, but building fire safety remains a taboo subject. There is a sense we have been identified as a 'difficult' group.
We've also experienced a more sinister element in our campaigning. Some we have approached for support or advice have said, "I'd like to help but I need to be careful as I have a connection with the Welsh Government." This appears to relate to either direct or indirect government employment or funding connections. Some Welsh political commentators and academics have argued that critiquing the Welsh Government can potentially prove career-limiting or may result in organisational funding being impacted.
Our experience of the phenomenon tells us that public discourse is not as healthy as it should be. Is it possible that 25 years in power has bred an element of entitlement and arrogance in the Welsh Labour Party and Government? We've certainly experienced a lot of paternalism, best characterised by a 'we know best' attitude.
Incredibly, on 16 November 2022 a Senedd cross-party attempt to introduce tough English laws into Wales to protect victims was defeated by a Welsh Labour Government whip. Since then, Minister Julie James has provided developers with a £20mn interest-free government loan to assist their "cash flows" and "incentivise" them to remediate. This is offensive to victims, given that for years the same developers sought to avoid any responsibility or accountability for their defective homes.
Demoralised but determined
So why have Welsh Labour and the Welsh Government adopted this negative stance towards private leaseholder victims? Why have they rejected the tough legislative and enforcement stance adopted by the UK government? Three possible explanations are often mooted:
The Welsh Government doesn't want to be too tough on developers, as Wales has a house building crisis and they are concerned developers might exit Wales. Developers threatened this when mandatory sprinklers were introduced for new-build homes.
Welsh Labour and the Welsh Government have a political and philosophical aversion to landlords. They know there are leaseholders (who have invested in property as part of their pension plans) who rent out their properties. Given the small number of Welsh leaseholders and votes involved, they have calculated that they are not deserving of the full protection of the government.
Welsh Labour does not see leaseholders as part of its traditional political base, and calculated that the votes of fire cladding victims do not matter except in stronghold constituencies. Hence their commitment to fund the remediation of fire-defective social homes in Cardiff, Swansea, and Newport while leaving private leaseholders to their own legal devices or the vagaries of the government's weak and ineffective legal contract with developers.
Whatever the reason, the lack of decisive action sadly seems to replicate the same lax governance approach that ultimately contributed to the horrors of Grenfell. We know there are many good people in the Labour Party. Some are themselves fire cladding leaseholders. But it's concerning that the apparent iron discipline of the Welsh Labour Party means many good and principled people, who recognise the injustice, remain silent.
We cannot but think that social justice and Welsh democracy are made all the weaker for such ruthless political discipline and power. As one frustrated victim commented: "If they can do this to us, then heaven help those in Wales who have no voice!" Our depressing conclusion is that the Welsh Government and Welsh Labour are extremely hard work, unless you happen to agree with them! Our battle is frustrating and demoralising. But we are not going away until we get justice, and feel safe in our own homes.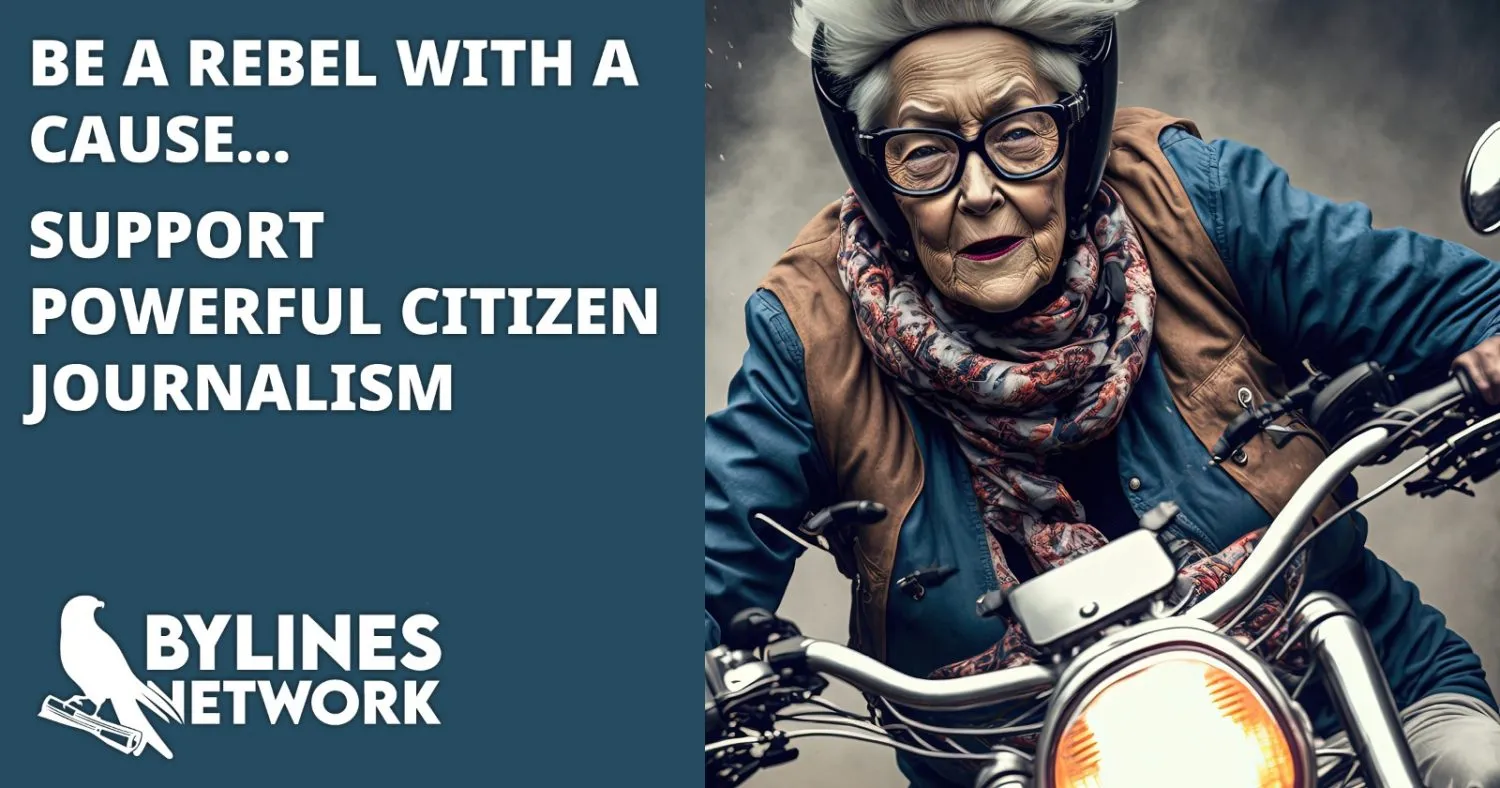 CLICK HERE TO SUPPORT THE BYLINES NETWORK CROWDFUNDER!