As a member of the Welsh Liberal Democrats, I welcomed the calls this week from Simon Hobson, Welsh Lib Dem parliamentary candidate, for the party in Wales to reinvent itself. He called for the Welsh Lib Dems to break free of London, in order to develop a distinctly Welsh Liberal identity and to position themselves to lead the national conversation in favour of Welsh sovereignty.
The last decade has not gone well for the Welsh Lib Dems and that is clearly an issue that needs to be addressed. We aren't connecting with or inspiring enough people as things stand. New ideas and vision are needed. Positioning the Welsh Lib Dems to help lead the debate around independence is an ambitious, brave, and confident move.
A generation gap
The ideals of Welsh liberalism saw the Liberals dominant in Wales a little over a century ago. And there is still a place for liberalism in Wales today.
Independence of the Welsh Lib Dems from the London HQ will allow a distinct Welsh Liberal identity to grow and develop. This can only help the cause of Welsh independence and, hopefully, allow us the space to develop the centre-left/centrist voice in that growing debate.
Support for Welsh independence is growing rapidly amongst younger demographics, while support for the Union remains strong amongst older generations. It makes sense for the Welsh Lib Dems to connect with the future rather than pander to an ever-shrinking viewpoint of days gone by.
There is too much emphasis on what connects with 'Middle England', and the blue wall in particular. How does that connect with someone in Caernarfon or Caerfyrddin? Through the consequences of Brexit, we have seen what appealing to strong feelings of Unionism can do and are doing. We need to move away from all that.
We can change direction in Wales by embracing the freedom to allow ourselves to develop, and grow a Welsh Liberal argument for a positive future for Wales. Connecting more with our communities and the grassroots, and becoming a more attractive home for younger pro-Wales generations, rather than clinging to what isn't working.
Difficult but doable
Currently, the Welsh independence movement is anchored firmly on the left. This is only natural as the left is increasingly unlikely to ever secure power in the UK. England is much more conservative in outlook than Wales and Scotland. This is further evidenced by UK Labour's pivot to the centre-right and Keir Starmer's obsession with hardline British nationalism.
The Welsh centre and centre-left need to find a confident voice that connects with them. The Welsh Lib Dems could fit the bill nicely.
It is a difficult political landscape in Wales from a Lib Dem perspective, but we do have the ability to change that. Following Simon Hobson's calls to embrace a distinct Welsh Liberal identity and champion Welsh sovereignty are exactly what the party needs.
Ambition for Wales' future is aimed at the younger generations who are increasingly pro-Wales in terms of national identity, language, and statehood. This is not a nationalistic rallying call, but simply looking for an answer: where is the ambition for Wales within the current system?
The modern British political outlook is increasingly isolationist and nasty. Look at Suella Braverman. And, for that matter, Labour's immigration outlook is firmly right wing too. Whereas the Welsh independence movement is internationalist and is, or at least seems to be, strongly pro-EU. I'd much rather the Welsh Lib Dems pursue ambition for Wales.
Can the Welsh Lib Dems be brave?
Bravery is needed to forge Wales' future. Change is never easy and it takes courage to push for it and see it through. It is time for the older heads in the Welsh Lib Dems to recognise that we can't just keep on doing what we're doing. Radical and exciting change is needed, including the bravery to build the case for Wales re-joining the EU through independence.
We can have confidence in Wales' future. The arguments in favour of independence keep getting stronger and the case for the Union weaker. As the cost of living crisis continues to bite, the HS2 scandal rumbles on, and extraction of our resources continues on an industrial scale, what future does Wales have inside the UK? The Welsh Lib Dems must find the confidence to build the case through our own distinct Liberal identity in Wales.
As people gather for the Welsh Lib Dems Conference in Wrexham this weekend, we must have these conversations. Those who believe our future can be better need the ambition, bravery, and confidence to speak up. Some may say we are in the wrong party, but we must learn the lessons from Scotland and not put all our eggs in one electoral basket.
It is important that we indy supporters in the Welsh Lib Dems network, and make these calls, and those within Labour too. Wales needs a diverse chorus of voices, and independent Welsh Lib Dem and Welsh Labour parties would add to that debate.
We have a very capable leader in Jane Dodds. I hope that she will listen to Simon Hobson's case and play a leading role in not only the Welsh Lib Dems' future, but that of Wales itself.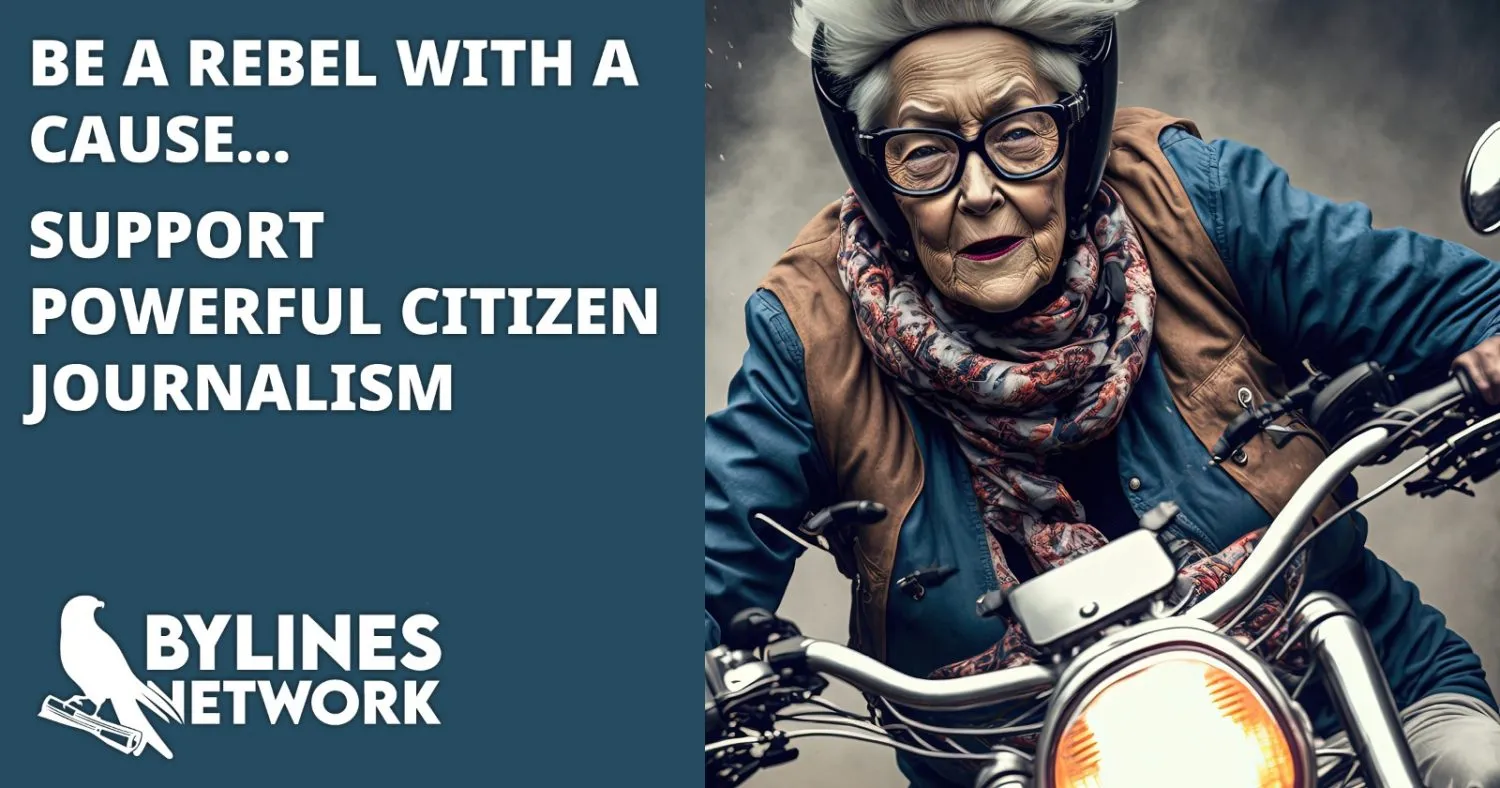 CLICK HERE TO SUPPORT THE BYLINES NETWORK CROWDFUNDER!